GCS
GCS WRX Grille Emblem
2015+ WRX
Add this unique logo to your grille. It's a nice touch for any 15+ WRX.
Details
2015+ WRX Grille Emblem
After serveral years, there is finally a solution for non STI owners that want to display a badge on their grille. Customers have been using the classic WRX grille emblem or no emblem up until now, but this solution allows you to run the newer logo.
NOTE: Comes with all required hardware. Hand tighten the wing nuts. Be sure not to over tighten. We've tested these emblems and we know additional adhesive may be required to secure the mounts to the emblem. We highly recommend using T-7000 glue to strengthen these mounts. This adhesive reaches full strength in approximately 24 hours.
---
2018 Compatible
Despite the recent changes in the 2018 front fascia, this emblem is still compatible with the new grille. It's long pins allow for proper mounting in a number of locations.
Available in chrome, red, and black.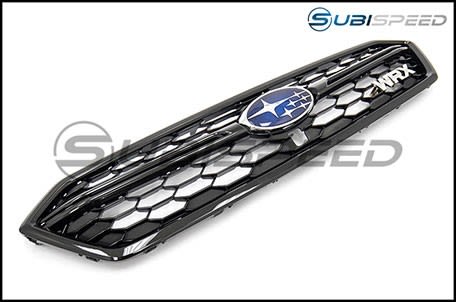 ---
Featured In Subispeed's New Products August Video
4 customer reviews
Love it!

14x September 2, 2018

By

Get the T7000! You really do need it for this very lightweight (nice way to say it) item. I also highly recommend painting the mounting hardware black before you install, or all that silver will show right through. Can be installed without taking anything off, as long as you can find a friend with tiny hands. Looks great! Very happy with it!

Great product

Justin April 30, 2018

By

Love how it looks in the grill. Easy install. Much wow!

GCS "WRX" GRILLE EMBLEM

Craig March 17, 2018

By

Awesome emblem, easy install. Highly recommend for anyone looking for a quick and easy exterior enhancement to your wrx grill

very nice addition to your front grille

airchicken February 16, 2018

By

this item should be considered a must for 2015+ wrx owners. as a tip, i would recommend adding rubber washers on the back of the emblem and painting the aluminum washers in flat black so it doesnt show on the grille when you attach them.
Upload images for this product