Rays
Rays Gram Lights 57DR Semi Gloss Black 18x8.5 +37 Wheels
2015+ WRX / 2015+ STI
Ships for free in the 48 states
The latest iteration of the popular Gram Lights 57D, the Gram Lights 57D-R is a North American Exclusive model which is not available in Japan. With the addition of "R" standing for RACE, the 57D-R is even more aggressive than the 57D for the most concave look possible. From street use to road racing and drifting, all aspects were addressed to bring you a high performance wheel at an affordable price. This wheel is offered in a Semi Gloss Black. Bolt Pattern: 5x114.3 Offset: 37mm Size: 18x8.5
Price is for a complete set of 4 wheels
Details
The latest iteration of the popular Gram Lights 57D, the Gram Lights 57D-R is a North American Exclusive model which is not available in Japan. With the addition of "R" standing for RACE, the 57D-R is even more aggressive than the 57D for the most concave look possible. From street use to road racing and drifting, all aspects were addressed to bring you a high performance wheel at an affordable price. This wheel is offered in a Semi Gloss Black.
Bolt Pattern: 5x114.3
Offset: 37mm
Size: 18x8.5
Price is for a complete set of 4 wheels
Note: Careful consideration of wheel width, offset, and tire sizing must be observed when choosing and installing larger wheels. Adding larger wheels may lead to rubbing on suspension components or bodywork. Wheel spacers, new alignment settings, inside fender modifications, or other adjustments may be required. For more information on wheel fitments in general, please email us!
---
Optional GL Center Caps
Add even more flare to your wheels with these beautiful GL center caps. You can either check them out here or add them on, on this page!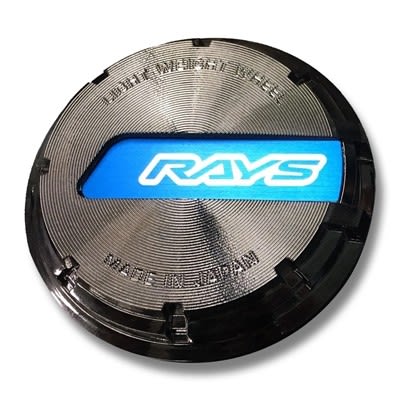 Upload images for this product
© 2014 Subispeed. Powered by JB Autosports.