GCS
Subaru JDM OEM Ultrasuede Interior Pieces
2014+ Forester
Ships for free in the 48 states
Authentic Subaru JDM ultrasuede trim pieces for the interior of the Forester SJ. See
related
parts below for a bundle of all items with a discount.
Details
Subaru JDM Ultrasuede Trim
The Japanese have been putting together great interior pieces for JDM models for some time. These items are quiet impressive to look at and they feel amazing as well.
They are authentic Subaru pieces so you know the fit is spot on. Give your interior a premium upgrade today.
NOTE: Alcantara and Ultrasuede are the same materials. However, Alcantara is made in Italy.
---
Arm Rest
Two out of three items in this mix will probably be touched quite often. One is this arm rest that extends to provide added support.
Like the rest of the items in this package, it is a direct replacement for your original piece.
---
Interior Door Handle
This piece will never get too hot or too cold. It's a welcome change from the hard, stock plastic bits.
The install process is painless. You'll notice a little indentation which you can use a screwdriver on to remove the stock piece and pop in the new one.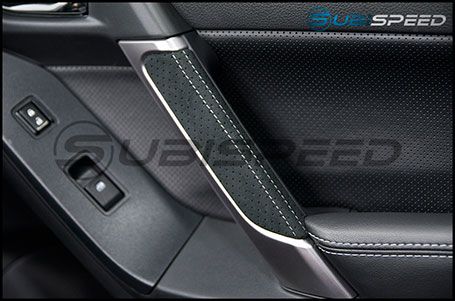 ---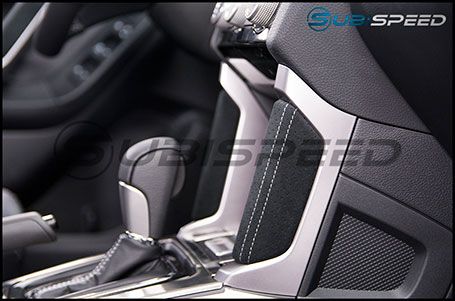 Cubby Console Trim
You might not touch it a lot, but these little guys serve as a centerpiece for your interior. Mounted right in the middle, they'll look much better than the original.
Get a good firm grim of the stock pieces and pull them off. Replace with this slick ultrasuede piece.
Upload images for this product