Tomei
Tomei Expreme Unequal Length Exhaust Manifold Kit
- 2015+ WRX
Ships for free in the 48 states
In development for 4+ years to achieve high performance, precise fitment, and outstanding quality that Tomei is known for. Introducing a new first for the 2015+ WRX FA20DIT, the Tomei Unequal Length Header! Second batch shipment expected late June/early July
Details
Tomei Expreme Unequal Length Exhaust Manifold Kit
---
Outstanding Quality
In development for 4+ years to achieve high performance, precise fitment, and outstanding quality that Tomei is known for. Introducing a new first for the 2015+ WRX FA20DIT, the Tomei Unequal Length Header!
The OEM headers greatly restrict air flow right after the engine port.
Unlike the OEM headers, Tomei headers do not restrict air flow right after the engine port.
The turbo side of the OEM headers severely restricts the flow of the exhaust gas, resulting in loss of power and efficiency.
The collector on the Tomei headers were made using the lost wax method. The lost wax method allows the collector pipes to merge smoothly, therefore eliminating any restrictions on the header.
Subispeed's Tomei Header Video
---
The OEM headers have multiple restriction points which results in poor exhaust flow. Tomei headers have an even 45mm piping from the engine all the way to the turbo, therefore allowing the exhaust gas to flow smoothly.
The OEM headers turboside port is severely restricted by its 33mm port on the header.
The slide adjuster on the Tomei header allows users running thicker headgaskets to appropriately extend the header to accomadate for the thicker headgasket.
The flange on the Tomei headers is highly rigid, lightweight, and has a stepless flange.
Titan exhaust bandage is included with the Tomei Headers. The exhaust bandage will help prevent heatsoak, resulting in better performance and efficiency. There is no need to pre-soak the exhaust bandage, therefore the exhaust bandage is very east to install.
---
Tomei Expreme Unequal Length Exhaust Manifold vs Stock!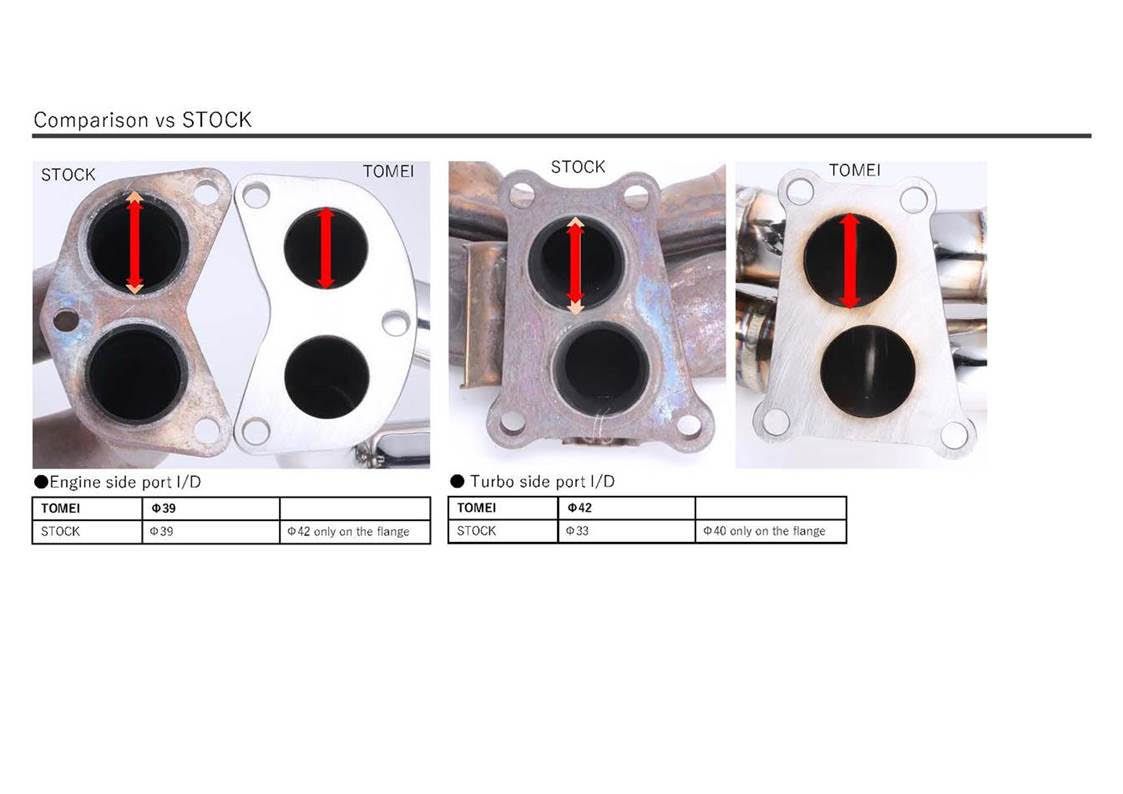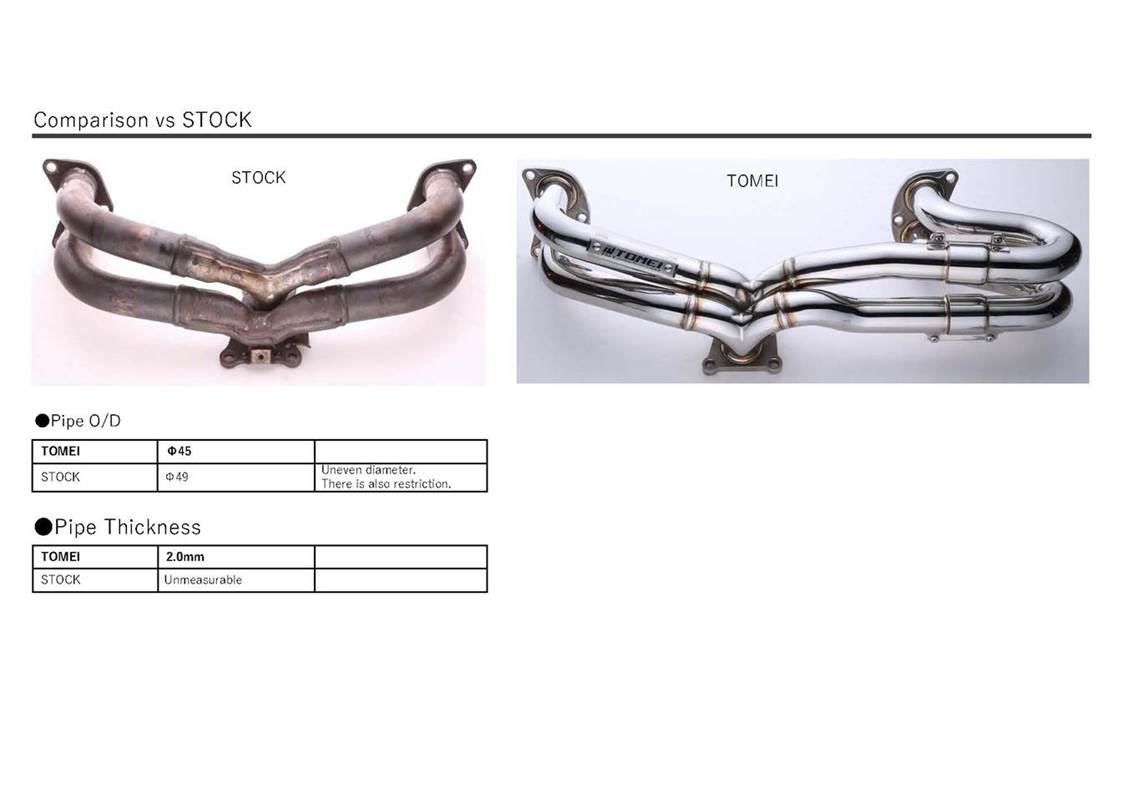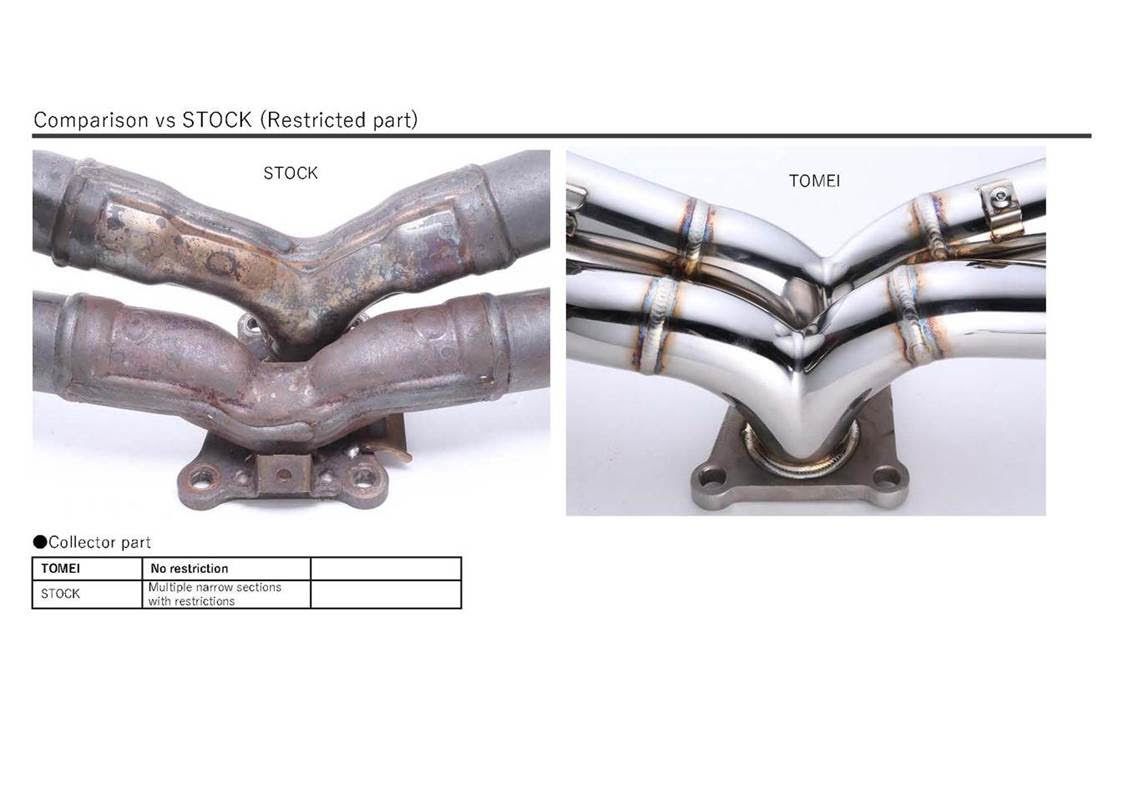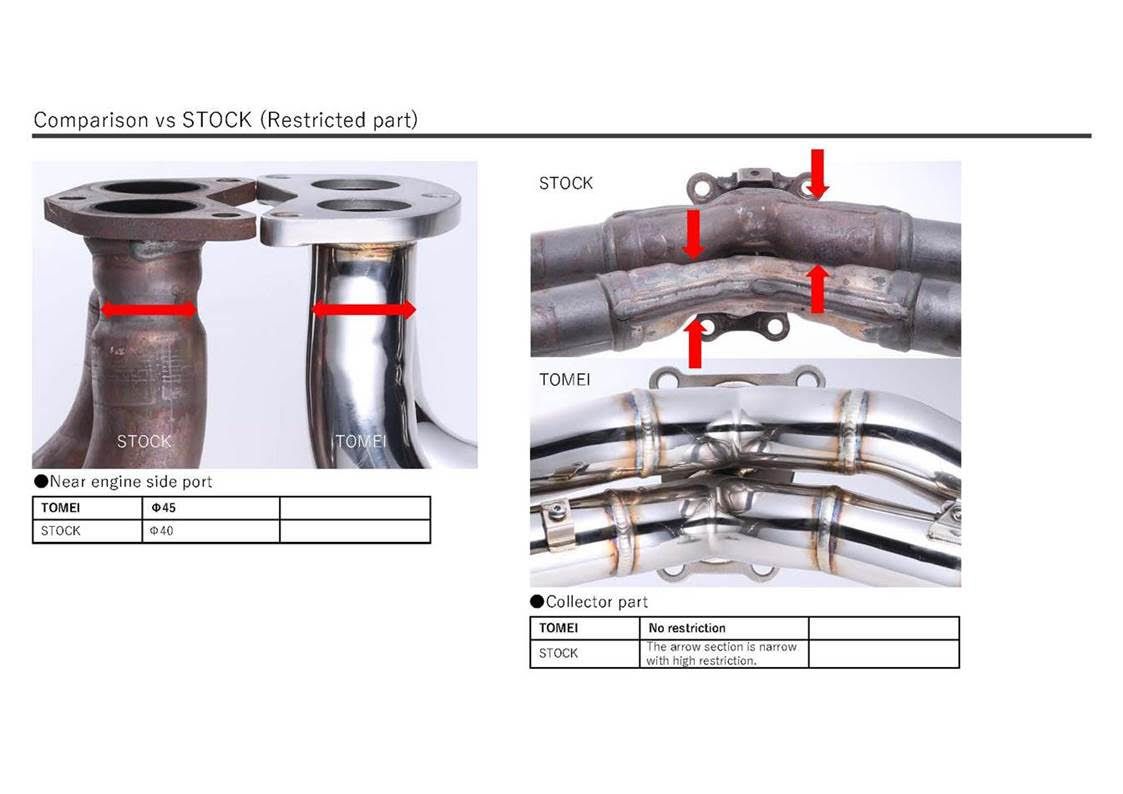 Upload images for this product

Feel free to share pictures of your vehicle with this product!