Details
COBB Tuning Stage 1 Drivetrain Package
---
The Stage 1 Drivetrain Package for your 2015-2019 Subaru WRX includes the Shift Plate, Shifter Bushing, and Shifter Stop.
---
Cobb Shift Plate
The COBB Shift Plate for your 2015-2019 Subaru WRX is designed to reduce overall shift throw while maintaining an OEM-like feel. Two adjustment points allow for either 15% or 35% reductions in shift throw. Weighing in at 825g, the COBB Shift Plate maintains a moment of inertia comparable to the stock part which provides effortless gear changes. The slim design allows for the factory-installed splash guard and heat shields to remain installed for an OEM-level of protection.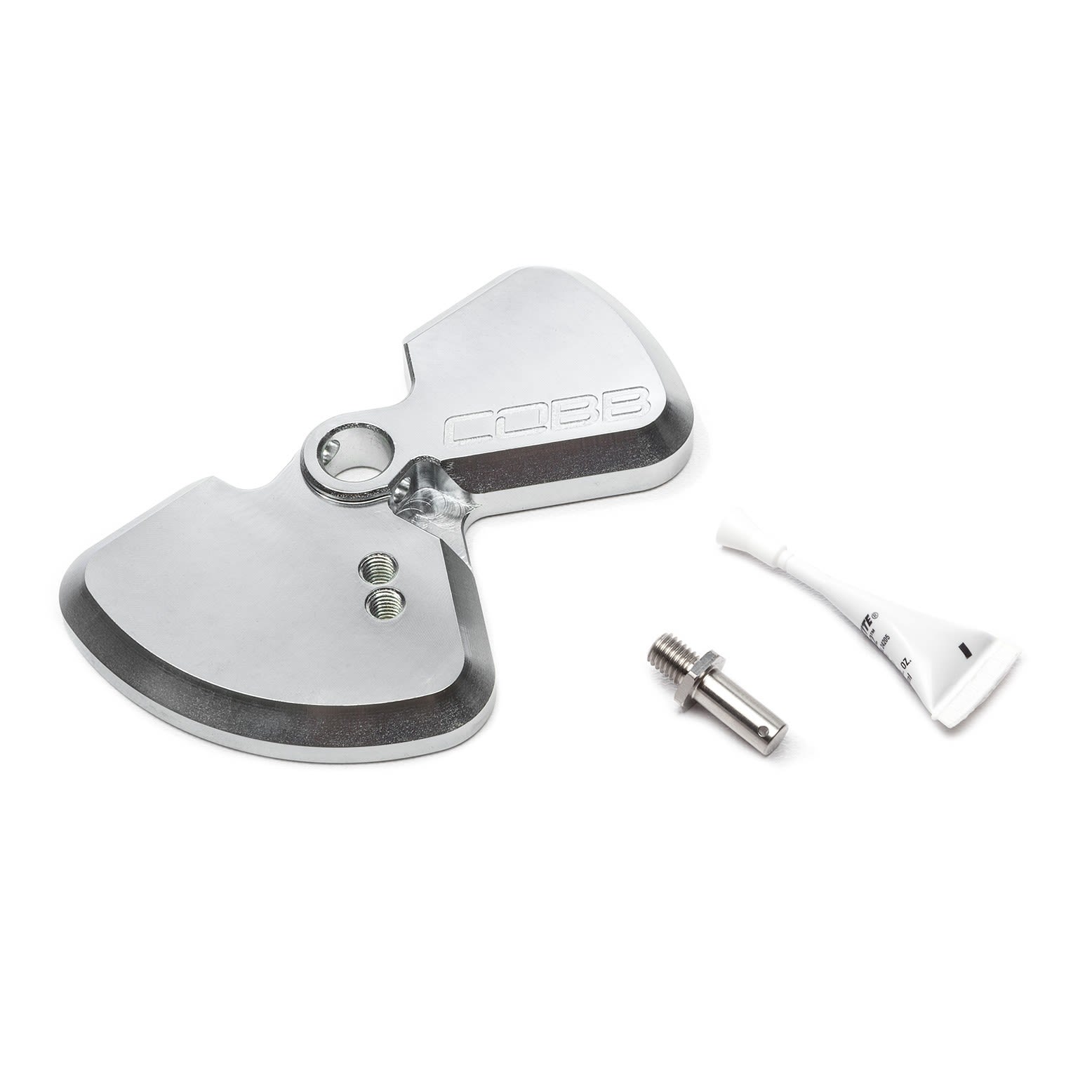 ---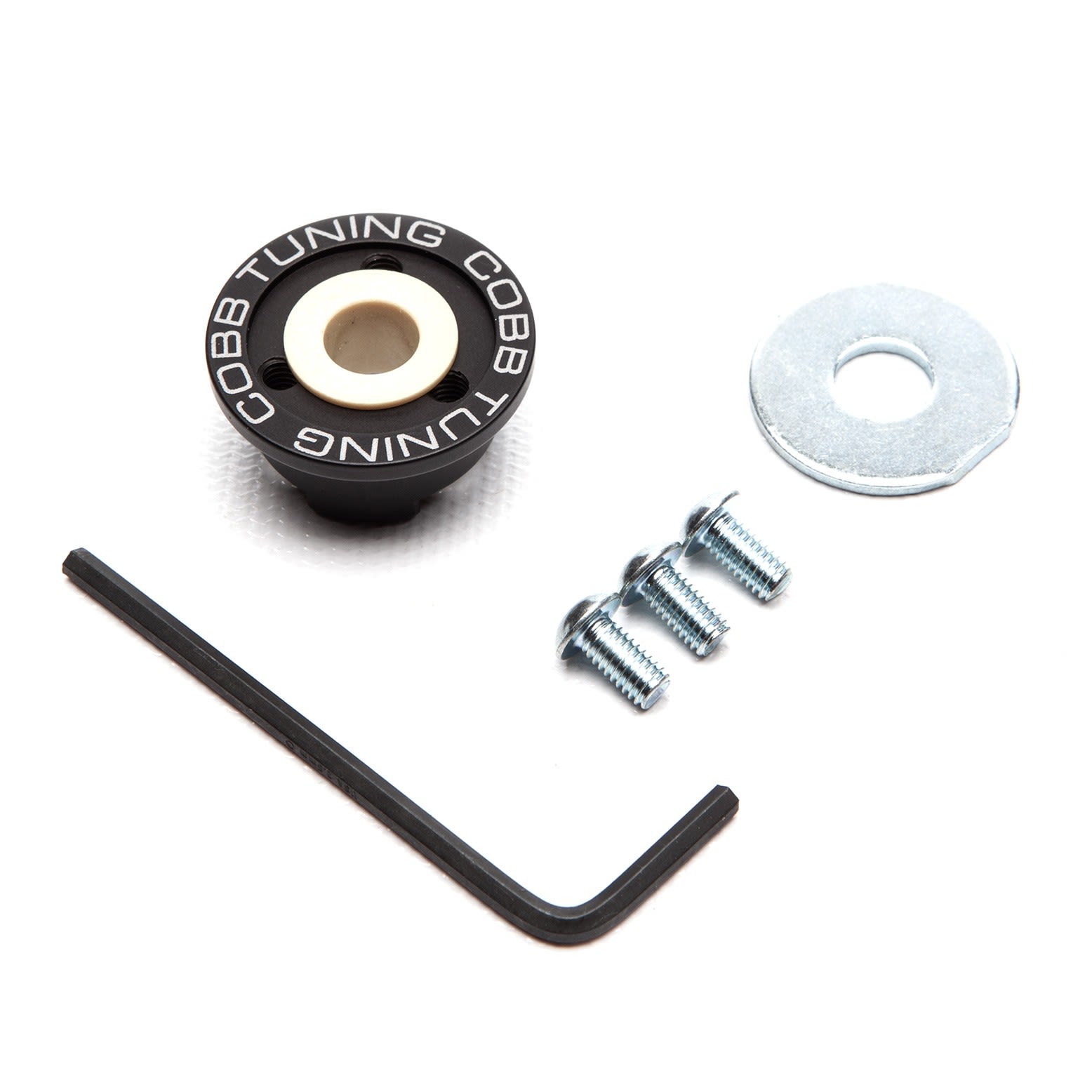 Cobb Shifter Bushing
The COBB Shifter Bushing for your 2015-2019 Subaru WRX consists of an aluminum carrier that houses an IGUS polymer bearing. The aluminum carrier eliminates slop present when using the factory rubber isolator. Use of an IGUS polymer allows for low wear and friction which leads to a long life.
---
COBB Shifter Stop
The COBB Shifter Stop for 2015+ WRX MT is an injection molded fiberglass-reinforced nylon that allows for adjustment to achieve more precise shifting. With installation and adjustment taking mere minutes, the results are instant.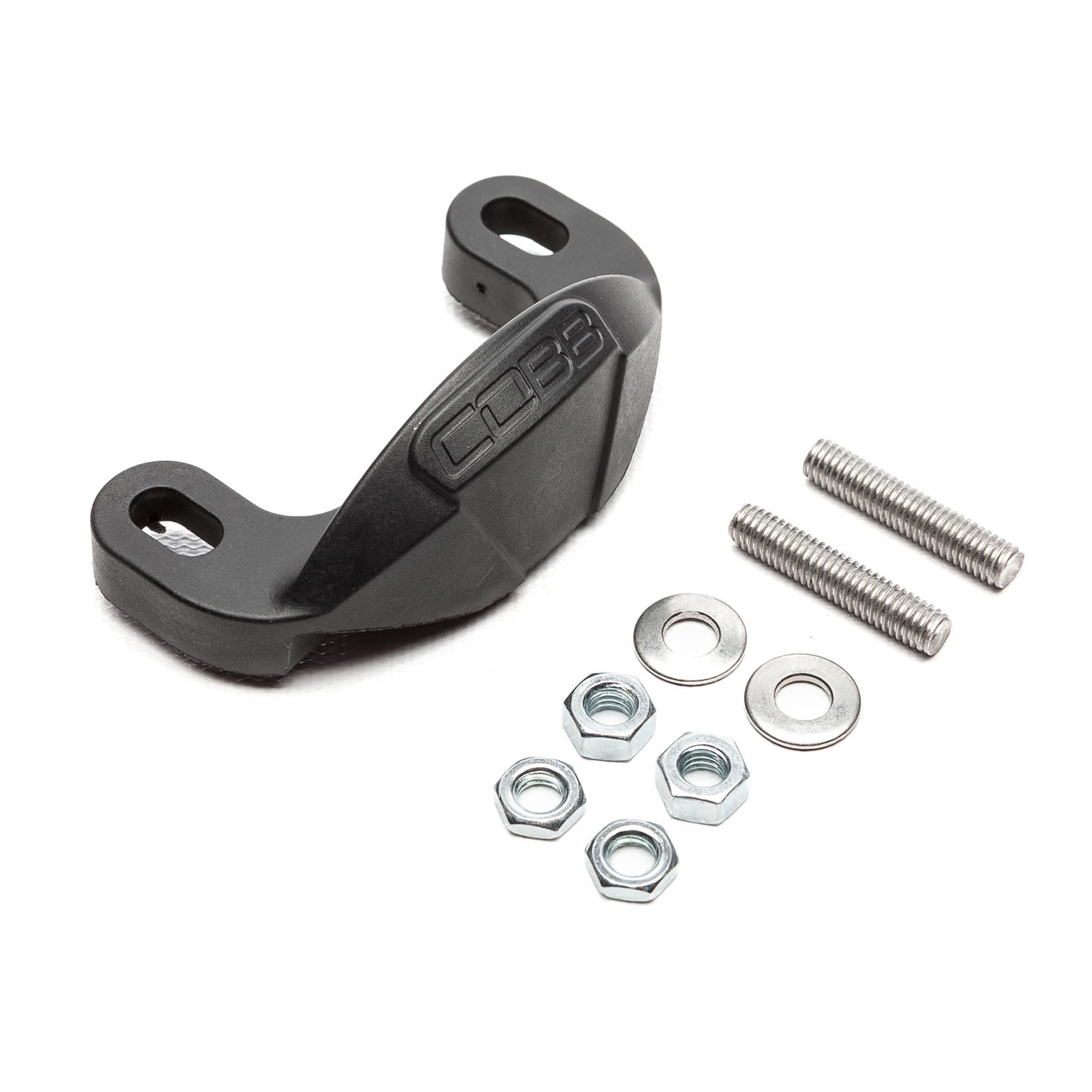 1 customer review
Quality and Good Price But..

Joey May 23, 2019

By

I bought the Stage 1 Kit for my 2019 WRX MT. The shift plate took quite a bit longer to install than I hoped but in my opinion was worth the effort. Shifting is reduced but not as much as I would have hoped when the 30% reduction slot was used for install. The shifter bushing is kind of whatever, its easy to install when everything is apart and relatively inexpensive. I returned the shift plate because it was missing mounting hardware and before I realized this I found the 2019 already has a piece inside the shift boot that seems to do the exact same thing as the COBB. I didn't take it apart to inspect closer but on the 2019 WRX you can adjust this, so why purchase something and install as aftermarket? Just my 2 cents.
Upload images for this product