SubiSpeed
SubiSpeed LED Headlights DRL and Sequential Turn Signals
2018-2020 WRX Limited / 2018-2020 STI
Here we go. Finally a solution for Subaru vehicles that were equipped with LED headlights for model years 2018-2020. This is for you, 2018+ WRX Limited / STI owners.
Please see notes about functionality in the main description below.
NOTE: Not compatible with the OLM K.I.S.S. fog light kit. If you have a 2015-2017 WRX / STI or 2018+ WRX Base / Premium, please visit our original headlight listing.
Details
SubiSpeed Full Replacement LED Headlights
---

Lighting Innovation
This is the first LED headlight that was designed for the VA platform. It has now been updated with a harness to extend the compatibility to 2018+ WRX Limited / STI vehicles. This headlight is manufacturered with LHD specifications for safety and regulation compliance. Fully compatible with USDM vehicles.
NOTE: Both DRL and DRL + Sequential Turn Accent Models are built to current SAE and DOT standards / requirements for 2015-2020 model years. Please see note at the very bottom about the SRH light. For other models, please see our original listing.
---
Vehicle Compatibility
2018-2020 WRX Limited
2018-2020 STI
---
Subispeed Headlight Install Video
Please see new harness information at the bottom.
---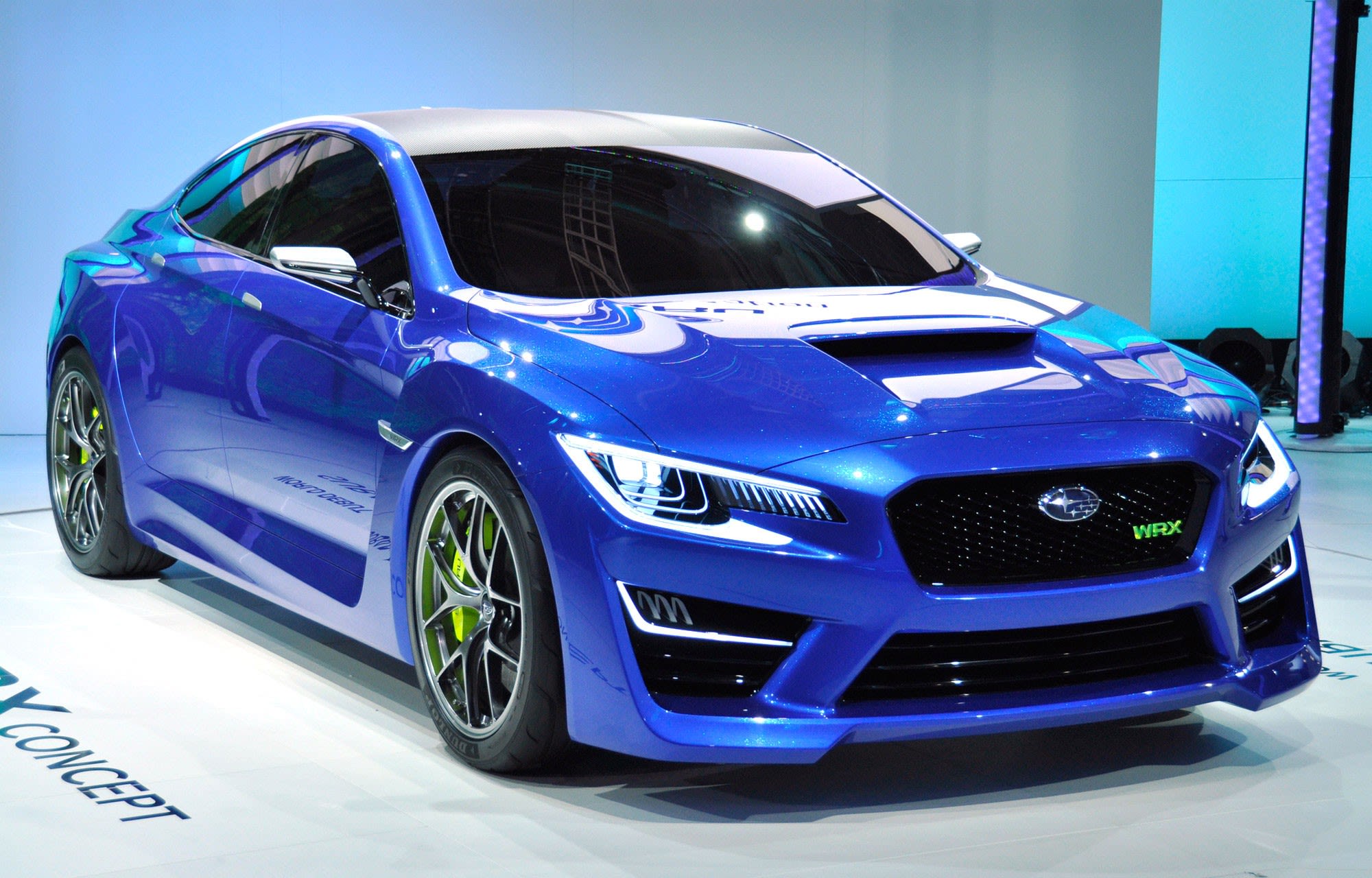 2013 Concept WRX Inspired
This vehicle was praised by enthusiasts across the world for its modern look. Subaru's attention to lighting impacted the 2013 New York Auto Show and brought immediate attention to the next generation of the WRX . Once production models hit the market, it was apparent they were inspired by the concept model but still far from them design wise.
---
Specification
Full LED headlight - LHD setup
LED High / Low Beam in one projector
Vertical light fins w/ OPTIONAL SAE/DOT compliant sequential turn accent lighting
Plug and play compatibility (primary functions)
NOTE: Red stripe will be removed in full production models. Please see "additional tab" for additional details.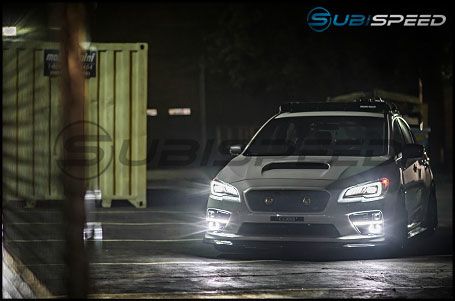 Warranty
All SubiSpeed head lamps will be properly serialized and backed with a 2 year warranty.
---
Cut off and OEM Comparison Photos
Comparisons were all shot with a fixed ISO, shutter speed, and aperture for an accurate representation. High beam shots were using a single lamp.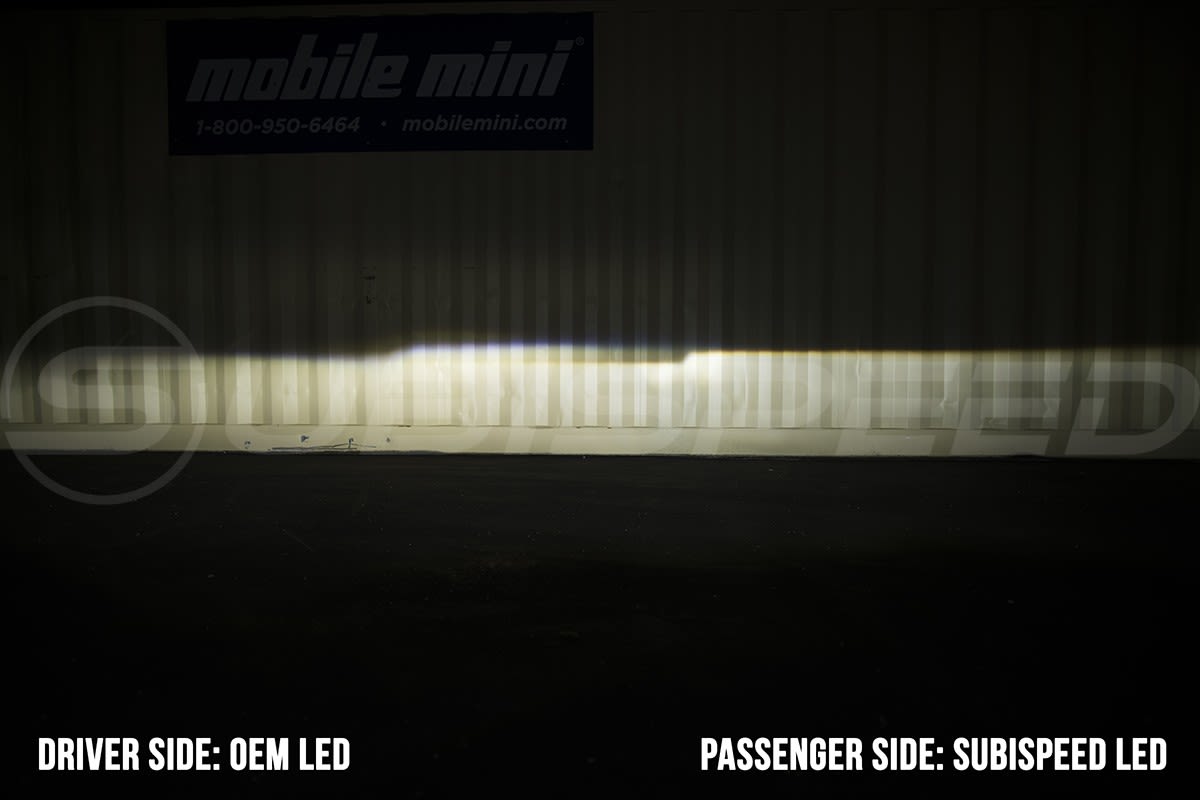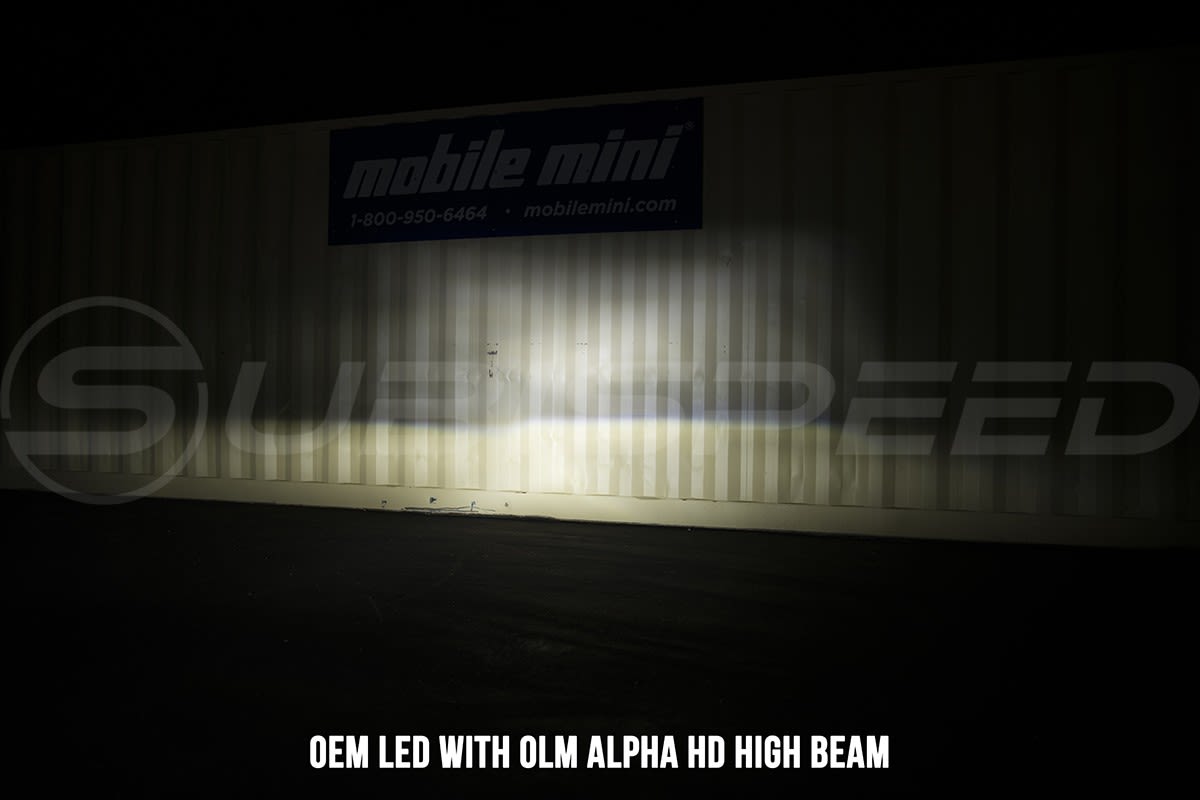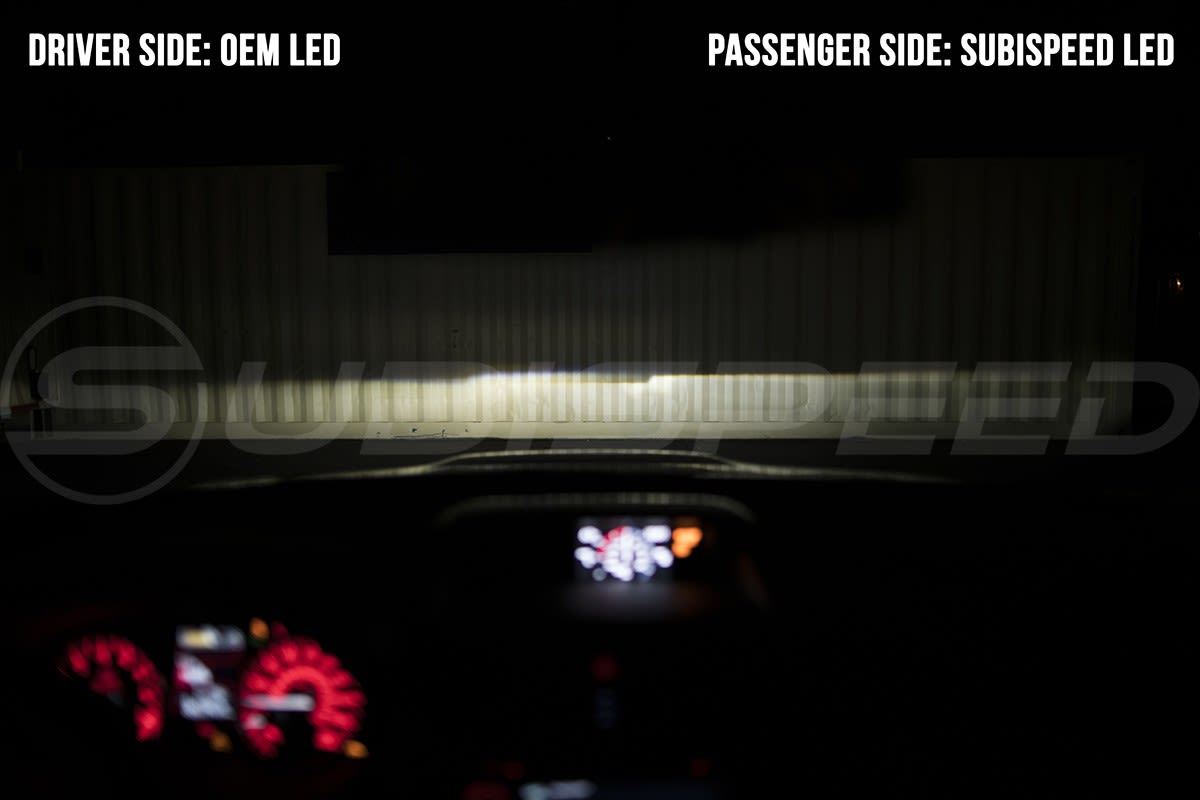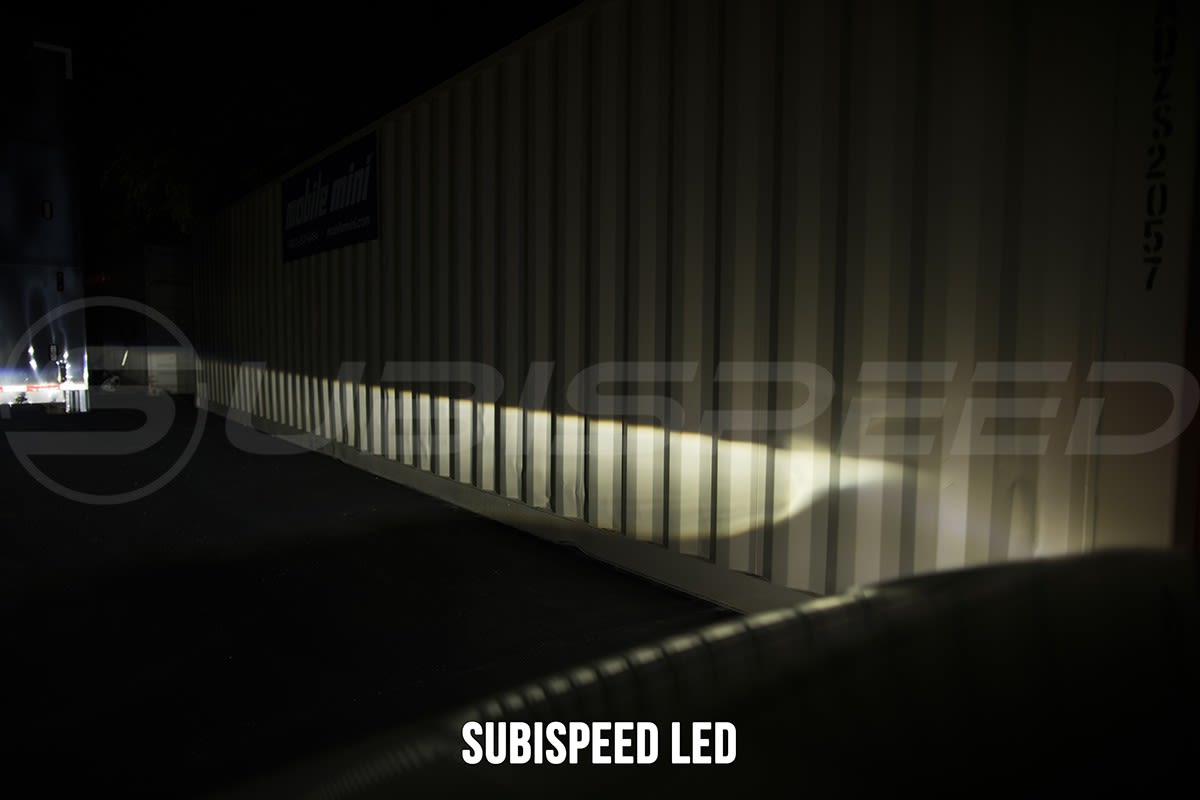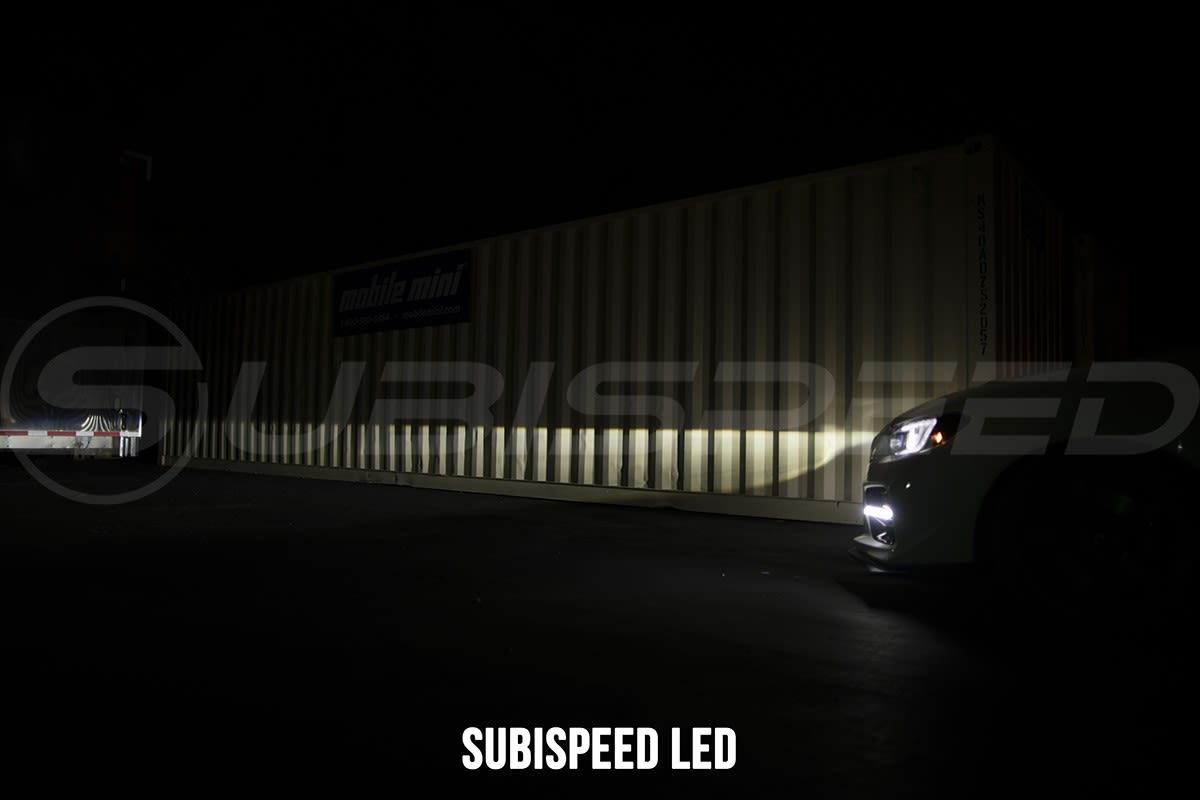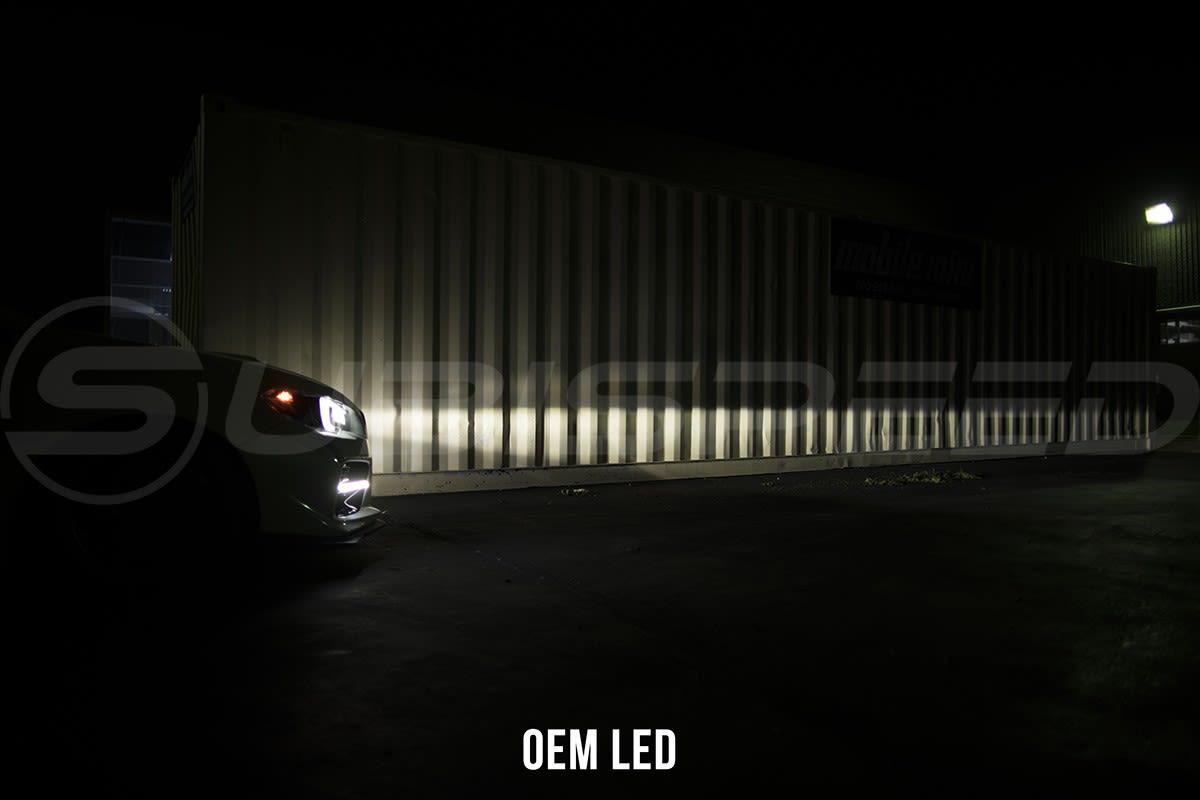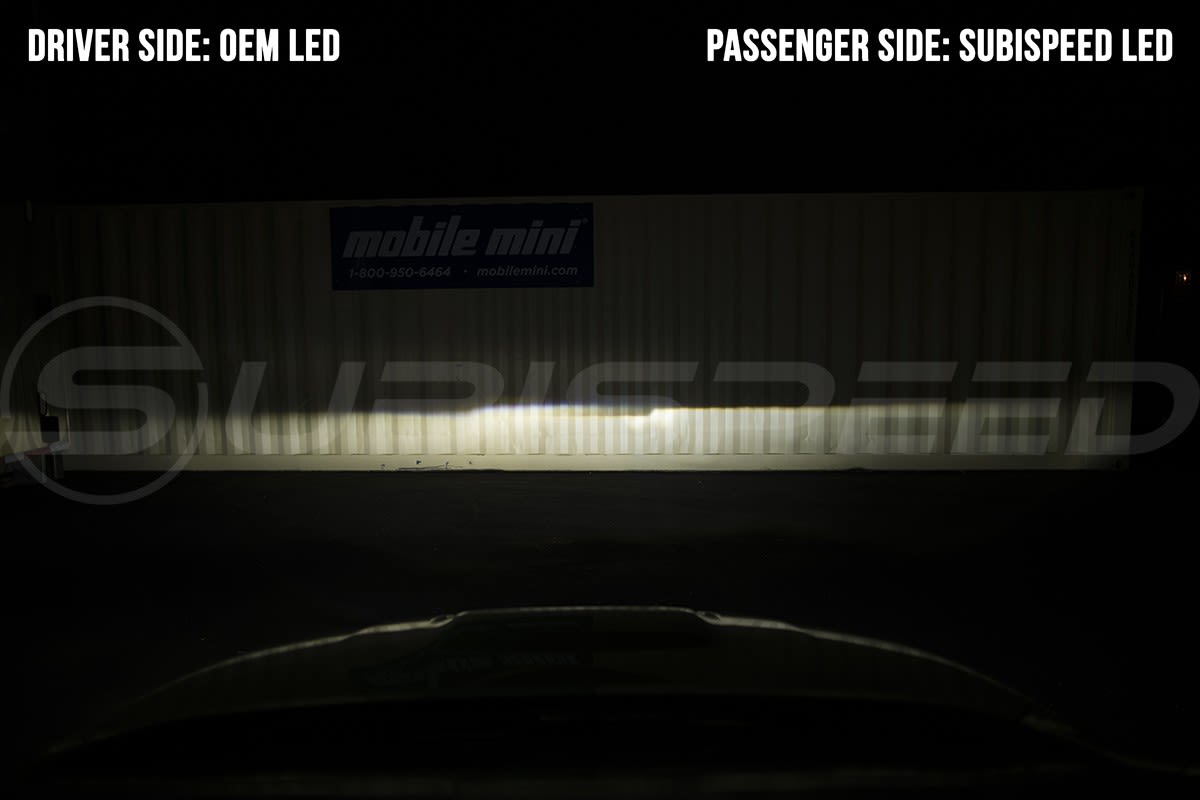 ---
New Harness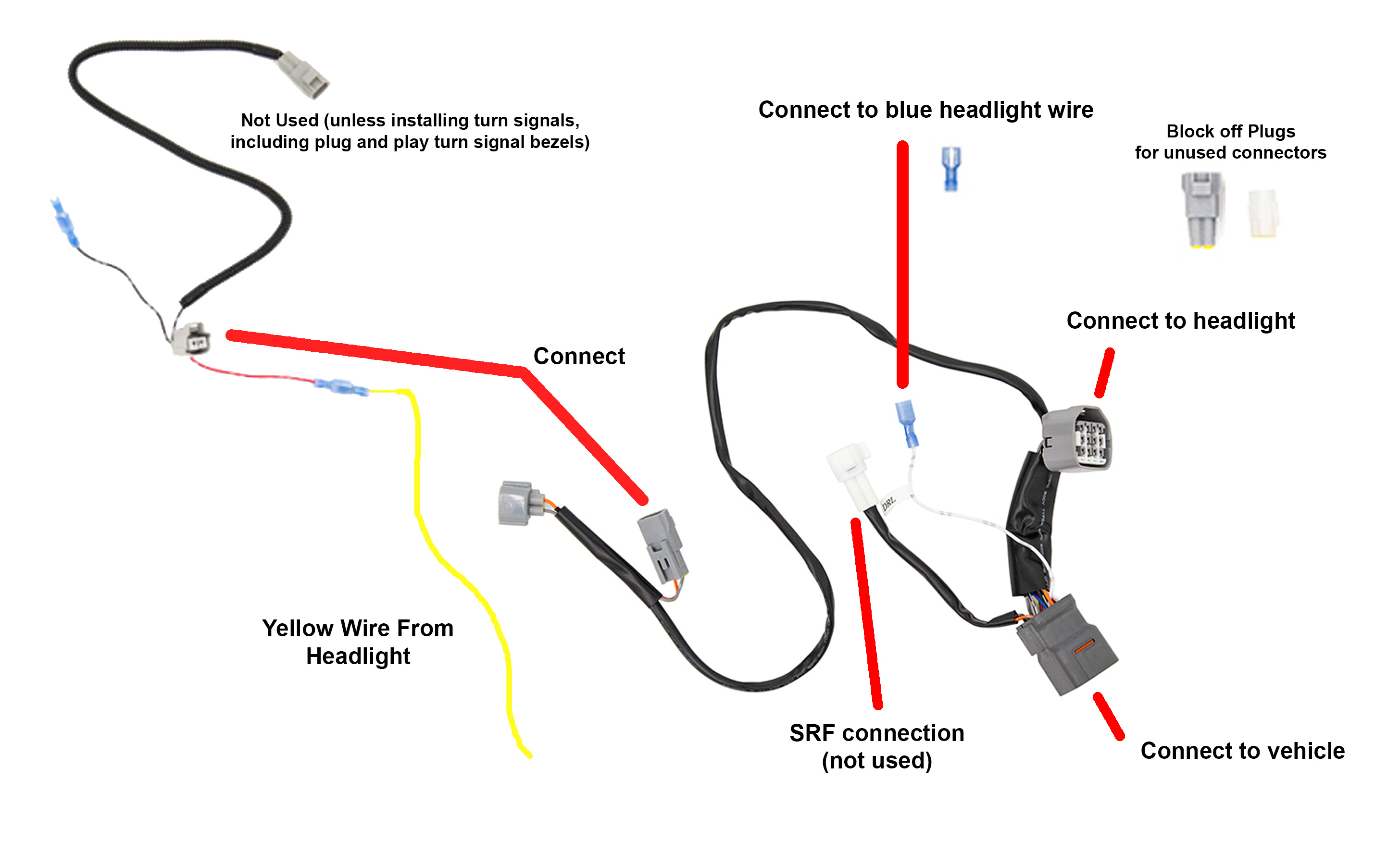 SRH Light
NOTE: There will be a small SRH light in your center display (speedometer cluster). Included with this kit are two "knock out" patches. We recommend using the SRH patch, but use of the "i" patch is up to you. This modification is simple and reversible. It does not cover any important menu items. Turn the vehicle on so you can see the location of the lights. The speedometer cluster trim is held in by two screws and the actual cluster by 4. You only need a screwdriver to remove it from its mount. After you pull it forward a little, you can get the clear plastic cover off by releasing the tabs. Then apply the "knock out" patch over the light.
Smoked Headlight Overlays
If you want to darken out the sidemarkers and the corner of the headlight lens, check out these overlays by Sticker Fab. Click here.
People who viewed this item also viewed
6 customer reviews
10/10

Christian April 12, 2023

By

Subispeed got these to me quick and the fitment was super easy and fast. they look super clean.

Small issues

Mark April 11, 2023

By

Installed this on my 2020 WRX STI base. Hooking everything up was a bit difficult but not hard to understand.I did run into a "hyper blinking" problem after installing these lights. The hyper blinking module that comes with it this light was defective and I had to buy a separate one that subispeed sells. After installing the separate one, it fixed the hyperblink problem. Overall love the look on the lights.

Good mod. February 26, 2023

By

These headlights look awesome. Definitely made a huge difference in the way my car looks. They are a bit brighter than the stock ones in my opinion. Install was definitely a bit of a pain, but mostly from having to take the whole bumper off. The wiring was a bit confusing at first, very intimidating but got it figured out. Fitment was a bit difficult but once all aligned, fitment was good. Overall, im very satisfied with this product.

Perfect!

Chris September 5, 2022

By

I love these headlights! Night time visibility is great. Day time visibility with the C lights is nice and bright. Adjustment screws are touch to get to, recommend removing the bumper and getting to the screws from underneath.

In love...

Chris August 2, 2022

By

I love these headlights. Installation was straight forward. I did get these for my 2017 by mistake but they plugged right in and integrating the DRL was not hard at all if you know your way around a fuse box. I do recommend adjusting the headlights (I still have yet to do so) as they aim too high straight out of the box.

Close, but not quite there yet

NYCO January 23, 2022

By

Instructions? Nah you don't need those apparently. The new harness does make things easier, so make sure you print that off the website before install because they are not included with the headlights for some reason...but outdated "instructions" are still in there. There is a new signal relay included, no instructions, but you'll need them. Fitment is close, but not quite there. Make sure you remove the intake above the headlight since the headlight adjustments needed (since fitment is not ideal, you will need to adjust) is located perfectly below the intake. Not having SRH will be an adjustment and having to deal with the Info warning and light will be annoying, but I hope I can get used to that because they do look killer and the light output is up to par. So I rate these as close...but not quite there.
QUESTIONS & ANSWERS
No questions have been asked about this product.
Upload images for this product