SubiSpeed
SubiSpeed Full LED Headlights
2015-2017 Subaru WRX & STI / 2018-2020 WRX Base & Premium
Full replacement LED headlights for the 2015+ WRX / STI.
Current ETA (updated 5/06/2017):
Pricing Announced: May 6, 2017 First Shipments: ~ Mid July 2017
Stocked and shipped from Des Moines, IA.
Details
SubiSpeed Full Replacement LED Headlights
Spearheading the way in lighting innovation for the 2015+ WRX / STI VA platform, Subispeed has produced the first all LED headlight*. This headlight is manufacturered with LHD specifications for safety and regulation compliance. Fully compatible with USDM vehicles.
NOTE: Built to current SAE and DOT standards / requirements for 2015-2017 model years.
---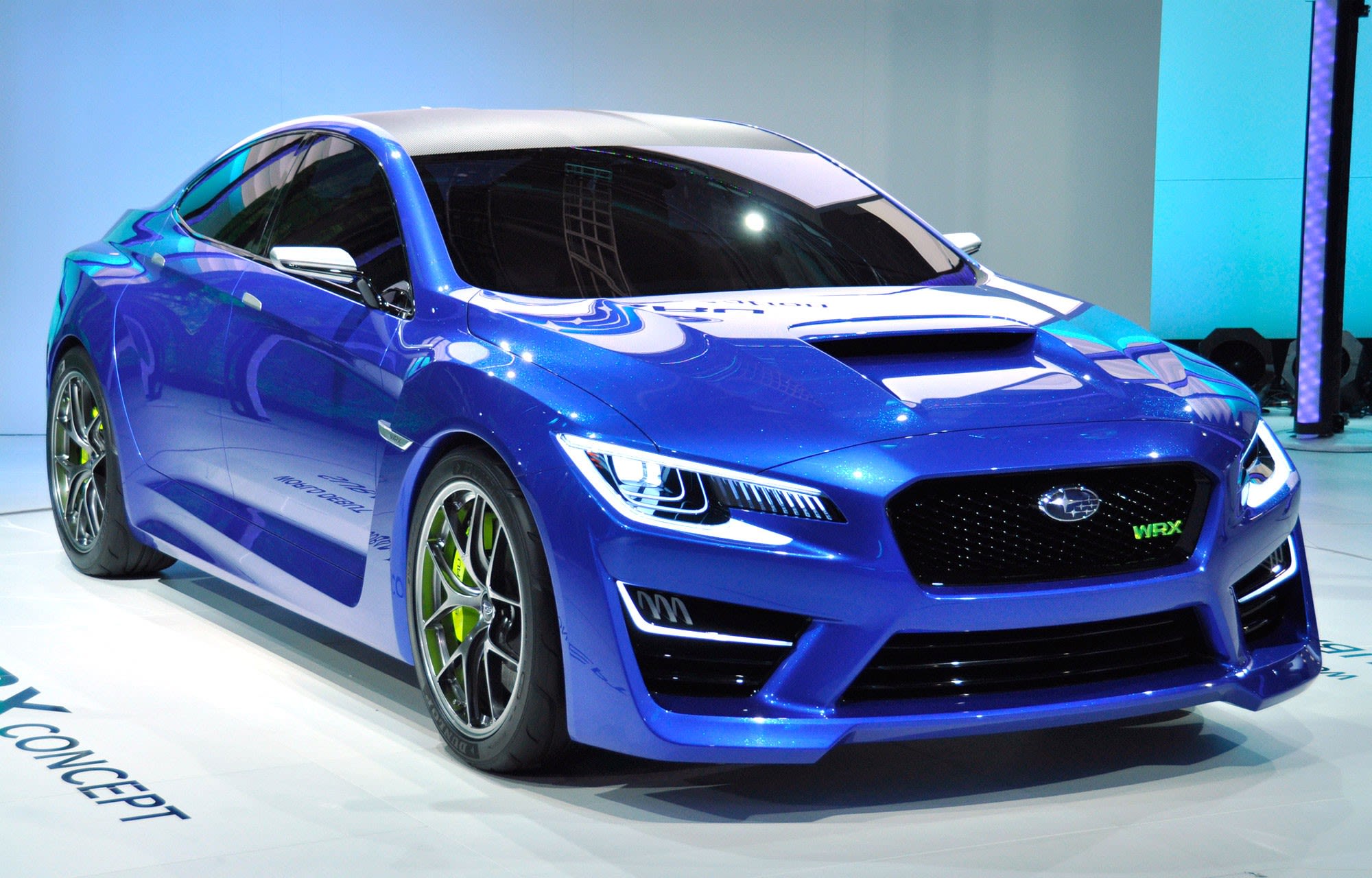 2013 Concept WRX Inspired
This vehicle was praised by enthusiasts across the world for its modern look. Subaru's attention to lighting impacted the 2013 New York Auto Show and brought immediate attention to the next generation of the WRX . Once production models hit the market, it was apparent they were inspired by the concept model but still far from them design wise.
---
Specification
Full LED headlight
LED High / Low Beam in one projector
Vertical light fins w/ OPTIONAL sequential turn signal
Plug and play compatibility
NOTE: Subject to change. Red stripe will be removed in full production models.
People who viewed this item also viewed
2 customer reviews
Satisfied with purchase!

Sam January 8, 2023

By

The high-beam and low-beam output are bright and have very well defined cut-off lines, the DLR LED arrays look really great, and the fitment is basically OEM. A lot of customers complain about the fact that these headlights bulge outward and, as a result, don't perfectly follow the contour lines of the vehicle. Although this is true, the bulging isn't an aesthetic dealbreaker in my opinion. If I had to guess, it's the result of a compromise the engineers made to allow the backside of each of these headlights to offer OEM clearance and fitment. Nearly all aftermarket LED 9005s, H11s, and DRL bulbs have bulky in-line drivers that, once installed, dangle behind OEM headlights. These headlights, however, house all of those drivers internally, which likely explains why the front of these headlights bulge out a little. Aside from the included DRL harness hardware, each unit is plug-and-play via the vehicle's OEM driver-side and passenger-side 12-port harnesses. With all aftermarket DRL conversions from high-beams to parking lights, there's often the option to replace the OEM DRL relay INSTEAD of installing additional DRL harnesses/fuses under the hood. To implement this simpler conversion option, swap out your WRX's OEM DRL Relay (Denso 156700-1700) for a Fog Light Relay (Mitsuba RC-5008; 82501AE03A). **The aforementioned relay is not included in this kit, but it can be purchased from a variety vendors for under $30 USD.**

Excelente!!

JDrizzleRam21 November 9, 2022

By

They aim higher than expected at night! Make the car look more aggressive! And overall I'm satisfied I got them at the price they were!!
QUESTIONS & ANSWERS
No questions have been asked about this product.
Upload images for this product