JDM Station
JDMS Textured Climate Control Knob Covers
2015+ WRX / 2015+ STI
These AC knob covers can bring color and / or style to your interior. Double sided tape is optional. These are designed to not damaged your stock interior. Some may find them too loose at times. Double sided tape will allow for easy installation and removal only when necessary.
Sold as a set of three (3).
Details
JDMS Textured Knobs
Crafted out of aluminium (ăl"yo͝omĭn'ēəm), these knobs add a unique style and finish to the OEM knobs found in many Subaru vehicles. They are slip fit so installation only takes a few moments. This version is a spin on the GCS knobs (no pun intended), but has a different design and includes a textured grip area.
Sold as a set of three (3).
---
Red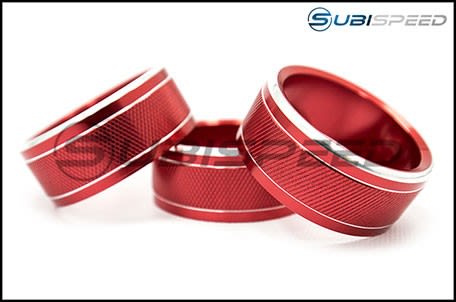 Limited Edition Sunburnt Red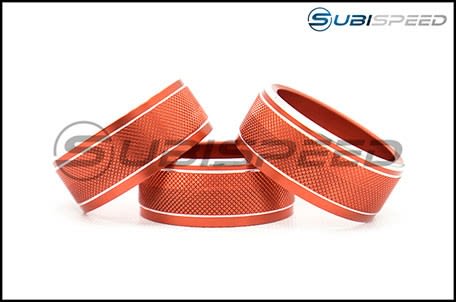 ---
Blue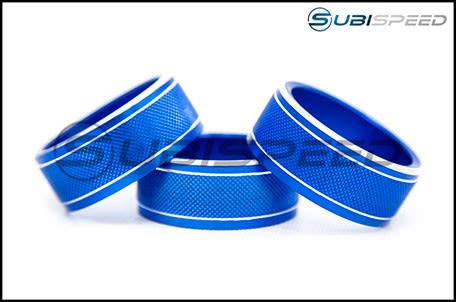 Black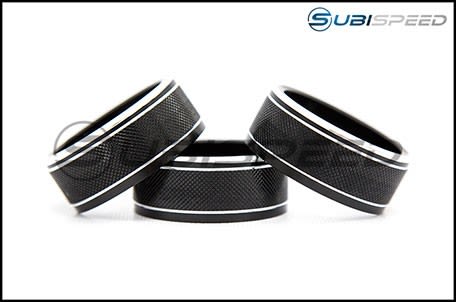 3 customer reviews
Super easy to install!

Stephen January 10, 2018

By

It took less than 5mins to install them. make sure to only put a tiny piece of 2m tape. It doesn't take much to get them to stick. I am thinking about getting the black version to do some mismatching. Like...two red and 1 black or vise versa. add a little more uniqueness to the interior.

nice addition to the interior

allen November 26, 2017

By

These look and feel great. i used a small piece of electrical tape to correct the fitment and it worked perfect.

Awesome high Quality Covers

Bryan June 30, 2017

By

These looks awesome! They fit perfectly over the stock knobs, and I have the GCS red bezels to match. no fitting issues, they work great together! I tried a friends black gloss regular ones, to test the color against the red bezels, but these with the grip, and style look so much better and fit perfect. Couldn't be happier!
Upload images for this product