Nameless
Nameless Performance Axle Back Exhaust Muffler Delete 3.5inch Staggered Single Wall Neochrome Tips
2022+ Subaru WRX
This is the Nameless Performance Axle-Back Exhaust System w/Muffler Deletes that is now available for the 2022+ WRX models. This is one of the easiest means of achieving a race-inspired exhaust note, and if you're mechanically inclined enough to perform simple maintenance, then this axle-back system could make for an awesome weekend project that you could perform in your driveway. This axle-back system features durable stainless steel construction., and it includes a pair of muffler deletes that will reduce weight when compared to the very heavy OEM mufflers. Additionally, this system features a 2-inch piping diameter that has the same flow characteristics when compared to a single 3-inch system to add up to +10 more HP and +11TQ at the wheels. A great upgrade that will add more power, and more sound, with weight savings to better the performance in your new WRX. 
Details
Nameless Performance Axle-Back Exhaust System w/Muffler Deletes 3.5in. Neochrome Tips
---
SPECS:
304 stainless steel construction
3.5" quad neochrome/titanium oxide staggered single wall tip option 
Designed with muffler deletes - This will be the loudest and most aggressive exhaust note
The muffler delete option will also be the lightest option
Direct factory fit to the OEM mid pipe at the Y
Replaces the (2) factory 13.5lb restrictive baffled mufflers
Designed with factory-fit laser-cut flanges 
2" dual piping has an equivalent flow characteristic of a 3" single straight pipe
Up to +10 HP and +11FT-LB gain at the wheels 
Produces a race-inspired exhaust note
Includes new hardware for the installation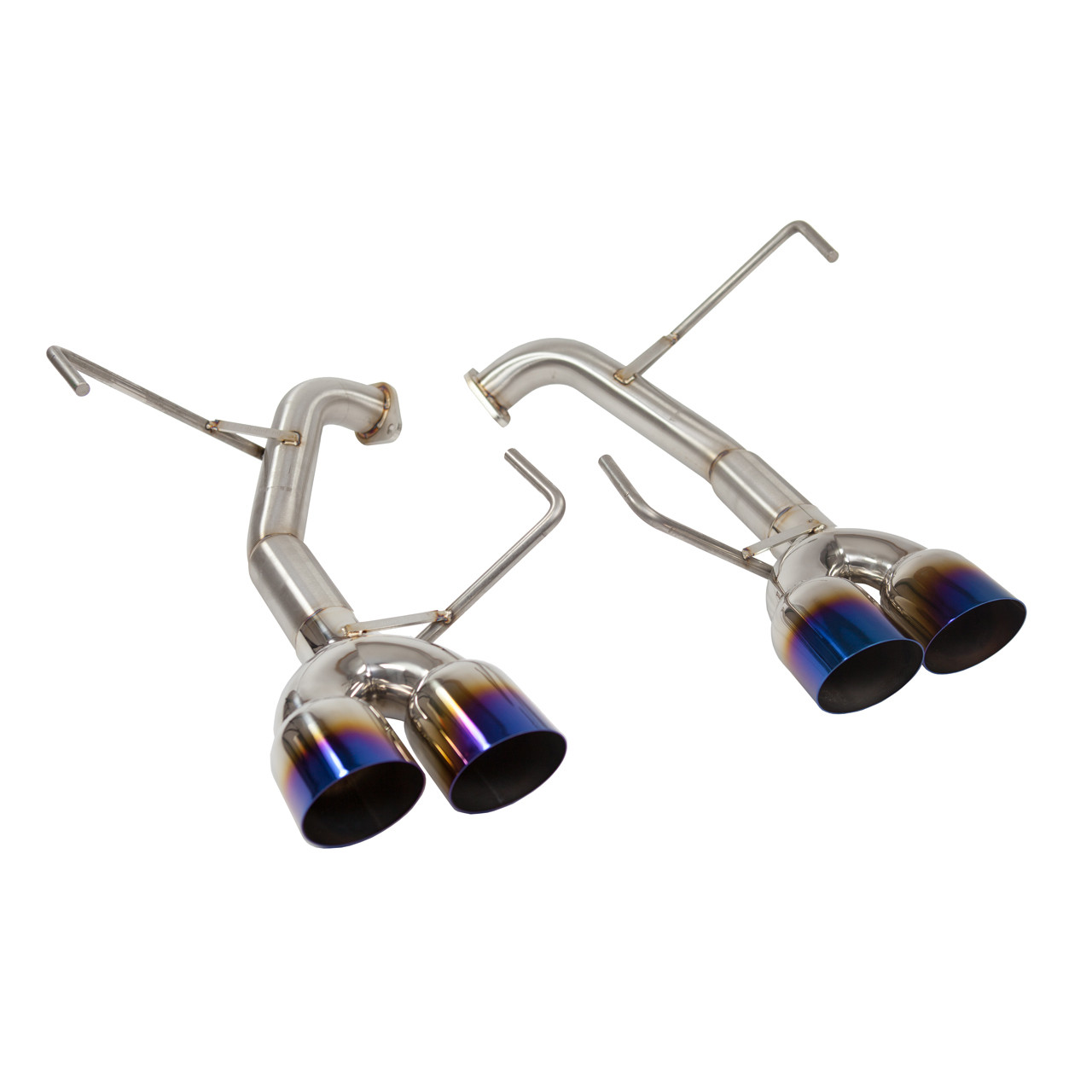 People who viewed this item also viewed
QUESTIONS & ANSWERS
No questions have been asked about this product.
Upload images for this product
© 2014 Subispeed. Powered by JB Autosports.