Work Wheels
Work Emotion T7R 18x9.5 +38mm Matte Blue
- 2015+ WRX / 2015+ STI
Ships for free in the 48 states
WORK Wheels has added a new model to the Emotion series, the Emotion T7R. This 7 spoke design gains influence from previous models while using WORK Flow forming Technology. This barrel process, also known as WFT, allows for weight reduction without strength sacrifice. Price is for a complete set of 4 wheels
Details
Work Emotion T7R 18x9.5 +38mm Matte Blue

---
T7R
WORK Wheels has added a new model to the Emotion series, the Emotion T7R. This 7 spoke design gains influence from previous models while using WORK Flow forming Technology. This barrel process, also known as WFT, allows for weight reduction without strength sacrifice.
Barrel and disc constructed as a unit. Usually referred to as European monoblock construction.
The disc and barrel is molded together creating a 1-piece wheel unit. Thus, it is able to keep long-lasting rigidity. The 1-piece wheel is also simple and easy to manufacture, making it a cost efficient product for both manufacturers and consumers.
---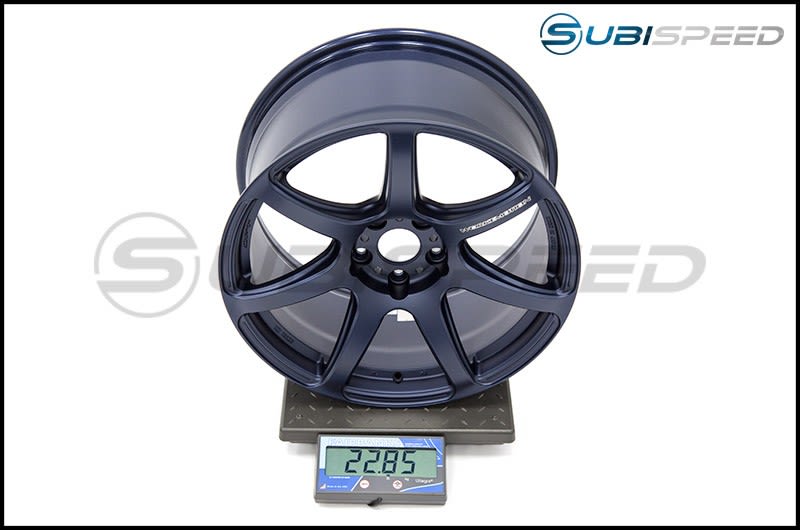 Specs
Bolt Pattern: 5x114.3
Finish: Matte Blue
Offset: 38mm
Size: 18x9.5
Clears STI Brembo Brakes
---
Center Caps
Work Wheels Flat Style center caps are available for this wheel. You can make a section for these at the top. Color choice of caps is black, silver, or red and will go great with an Work Wheel.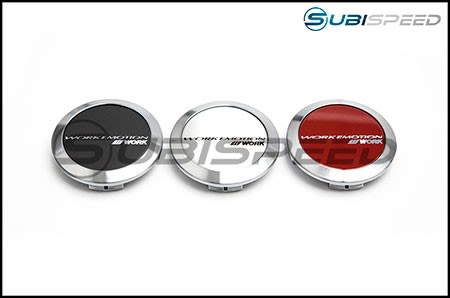 ---
Price is for a complete set of 4 wheels
Note: Careful consideration of wheel width, offset, and tire sizing must be observed when choosing and installing larger wheels. Adding larger wheels may lead to rubbing on suspension components or bodywork. Wheel spacers, new alignment settings, inside fender modifications, or other adjustments may be required. For more information on wheel fitments in general, please contact us!
---
Featured In Subispeed's New Products February Video
Upload images for this product

Feel free to share pictures of your vehicle with this product!