Details
Create a solid connection between your steering wheel and car, and increase positive steering feel with the PERRIN Steering Dampener Lockdown.
SubiSpeed Video
---
WHY YOU NEED IT
Many Subarus come with a steering dampener installed which is designed to reduce feedback from the road. This dampener allows for slop in the steering wheel that does not translate to any movement of the wheels on the road. Whether you're turning the wheel under normal driving conditions, in a parking lot, or on the track, there is a noticeable slop in the steering wheel.
---
HOW IT WORKS
The PERRIN Steering Dampener Lockdown compresses the rubber within the dampener and fills the gap which virtually eliminates any play in the steering wheel.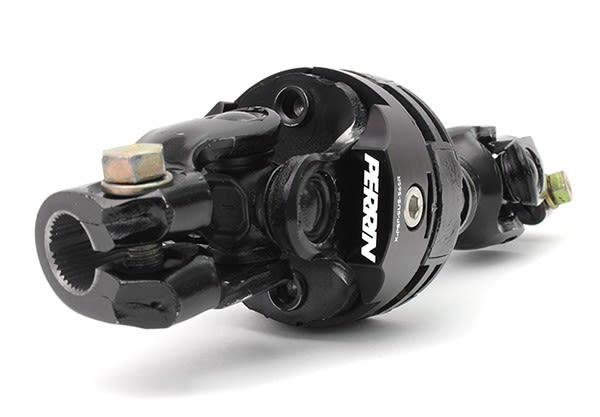 ---
INSTALLATION
The PERRIN Steering Dampener Lockdown is designed to be installed in as little as 30 minutes on a 2015+ WRX. Other models may require removal of additional parts; installation time is still less than an hour.

---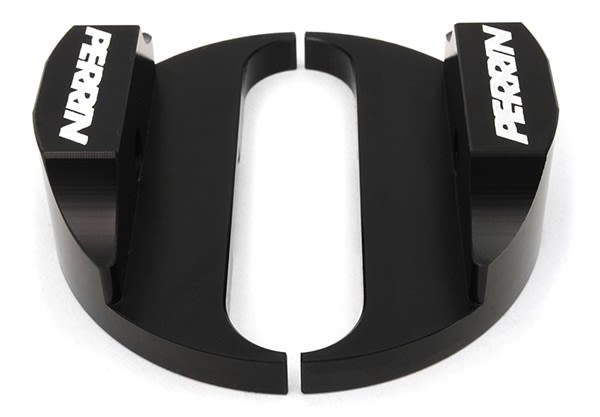 Construction and Finish
The PERRIN Steering Dampener Lockdown is made from precision CNC machined 6061-T6 aluminum. They come anodized black and are pad printed with the PERRIN logo for corrosion resistance and a stylish finish.
---
5 Year Warranty
PERRIN Performance warrants to the original purchaser that all PERRIN products will be free from defects in material and workmanship within a sixty (60) month period from the date of purchase. *Some exclusions apply
People who viewed this item also viewed
4 customer reviews
Better driving experience

Jordan March 2, 2018

By

After a bit of an annoying install on my 17' WRX (not difficult - annoying) that started under the hood then moved below the car, the difference was instantly noticeable. Ive been driving with the dampener on for about two weeks and while I've gotten used to it, the steering is still noticeably responsive, especially after driving a 'normal' car. I, too, am surprised this isnt mentioned more in the community. Incredibly in-expensive for the different it makes. A must-buy!

Worth It

Mych June 18, 2017

By

Don't overlook the advantage of installing this. No steering slop and better response. Only advice is to get a hex socket and skip using the allen key. Awesome product.

Feeling more connected to the road

Jeremy Allen May 13, 2017

By

I can't believe this mod doesn't get more attention! This is a no brainer for anyone who wants more responsive steering. It's easy to install too!

Great product

Bryan February 5, 2016

By

Just installed this in my '15 Forester. Gone is the spongy first few inches of steering input. Incredible, and should have come from the factory this way. Can't imagine going back. Great value for the money, easy installation, and according to the Perrin blog, fits most Subarus newer then' 05 with a steering damper.
QUESTIONS & ANSWERS
No questions have been asked about this product.
Upload images for this product