Perrin
Perrin Oil Cooler Kit
2013+ FR-S / BRZ / 86
Reduce engine oil temperatures, extend engine life, and keep your horsepower consistent with a PERRIN Oil Cooler.
NOTE:
Although shown in photos, this kit WILL NOT INCLUDE A FILTER
Only compatible with aftermarket airboxes/intakes on 17+ models.
Details
Perrin Oil Cooler Kit
---
Why you want this
In racing conditions engine oil temperature skyrockets, especially when aftermarket turbo and supercharger kits are installed. this causes decreased engine performance and reduces the oils ability to properly lubricate. A well designed engine oil cooling system like the PERRIN Oil Cooler Kit will help keep temperatures within the desired temperature range, thus maintaining performance and prolonging engine life. Most setups can see a drop of approximately 15°-20°F at 7000 RPM.
NOTE: Only compatible with aftermarket airboxes/intakes on 17+ models.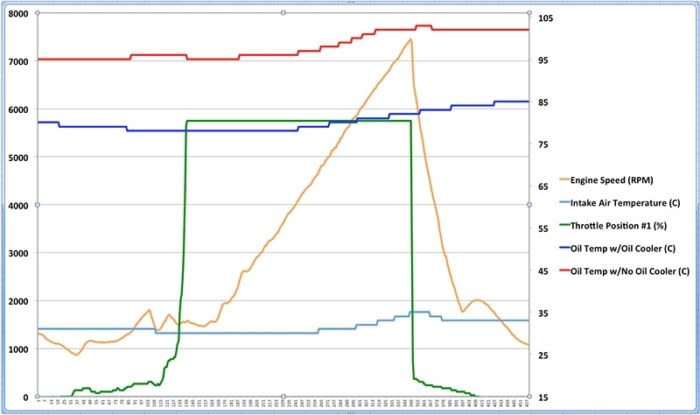 ---
Heat Exchanger
Using a bar and plate core maximizes heat dissipation without pressure build-up. Oil-ways are interspaced with in-line turbulators to gently stir the fluid being cooled, thereby ensuring that the fluid exposure to the entire internal surface area of the oil cooler with low pressure lost.
---
Intergrated Thermostat
The PERRIN Filter Adapter features an integrated 85°C (185°F) thermostat. This means your oil will reach its optimum operating temperature of 85°C within the engine before it is released to the oil cooler.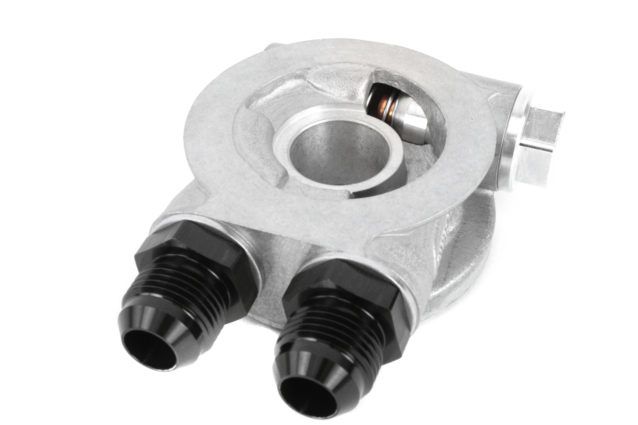 ---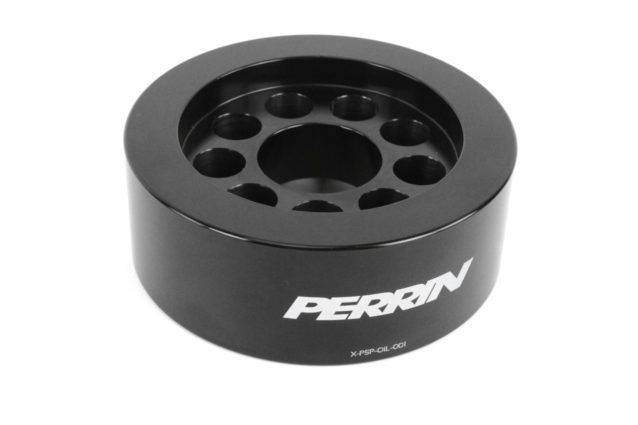 Oil Spacer
In addition to a new OEM oil filter from Subaru, we include a PERRIN oil spacer which allows for easy installation of the thermostat-filter assemble.
---
Mounting Brackets
The PERRIN Oil Cooler comes with custom brackets that allow the oil cooler core to mount directly to existing holes in the OEM core support of your vehicle. Made from CNC machined 6061 T6 aluminum, the brackets look sleek and stylish while blending seamlessly behind your bumper.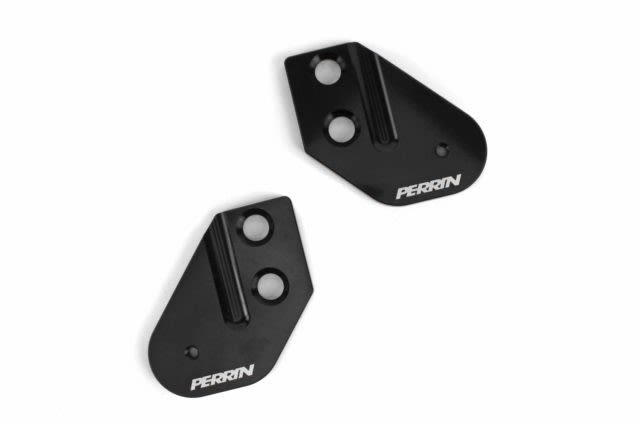 ---
Preassembled Hoses
The PERRIN Oil Cooler Kit features lightweight Aeroquip brand -10 hoses that are rated for 250psi and 300°F continuous temperature. Each hose comes pre-assembled and wrapped with our Industrial grade Pyrojacket that can withstand continuous exposure to 500°F (260°C) and up to 2000°F (1090°C) for 15-20 minutes.
People who viewed this item also viewed
QUESTIONS & ANSWERS
No questions have been asked about this product.
Upload images for this product