Perrin
Perrin Cat Back Exhaust (Resonated)
2011+ WRX / 2011+ STI
Perrin's quad tip exhaust provides performance, great sound, and power. Comes with a brushed stainless steel finish. Constructed of 304 Stainless Steel.
Details
The 2015 WRX exhaust is extremely quiet in stock form. Perrin's resonated exhaust, although not much louder than stock, still provides 8-10 WHP and a much better sounding exhaust note compared to stock.
SubiSpeed Video
---
3.5" Slash Cut Tips
An over-sized 3.5" slash cut exhaust tips add an aggressive look to this impressive system. PERRIN exhaust tips are a high polished, single wall construction and will not dis-color with extreme heat.
---
Straight Through Muffler
PERRIN Performance mufflers have a true 3" internal diameter for uninterrupted exhaust flow. PERRIN mufflers and flange connections are 3" throughout the entire length, not necked down, for ultra smooth transitions throughout the system.
---
304SS 3" tubing
PERRIN Performance exhaust systems are made entirely of 3" Diameter 304 stainless steel, inside and out. 304SS provides high corrosion resistance, and is excellent for extreme heat up to 1800 degrees. Other manufactures and OEMs, will use cheaper 409 stainless steel which will rust and corrode over time but the added expense of 304 stainless steel is well worth the beautiful and long lasting high polish, and durability.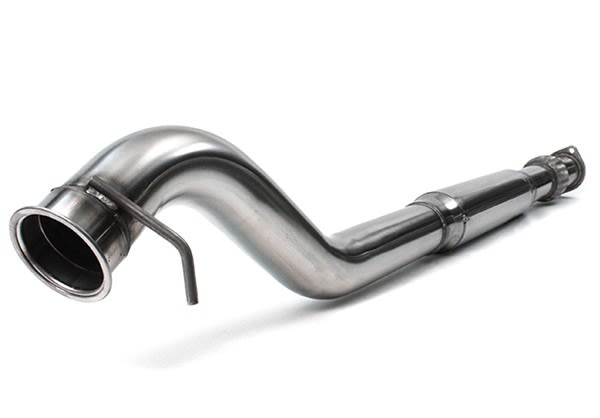 ---
V-Bands
PERRIN performance exhaust systems features high tech v-band clamps for a perfect exhaust connection. V-band clamps are designed to hold hundreds of pounds of pressure and do so without the need for a gasket! This connection allows for a precise repeatable joint with the ability to rotate each joining connection. This allows for easy installation, and alignment adjustments for a perfect fit every time.
ADJUSTABLE Y-PIPE
Our Y-pipe splitter features two slip joints which let you adjust muffler location and tip placement to perfectly sit in your bumper cutouts.

---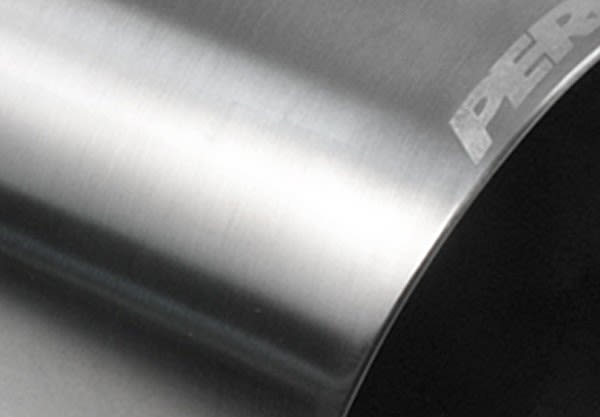 FINISH
The PERRIN exhaust system comes with a brushed stainless steel finish.
---
Sound
It is very important to us for our exhaust makes power, but sound level & tone should also be a concern. Our system is designed to have a very mellow and pleasing note while not producing loud "farty" sounds that wakes up neighbors.
Lifetime Warranty
PERRIN Performance warrants to the original purchaser, all PERRIN cat-back exhaust systems to be free from defects in material and workmanship. *Some exclusions apply
Upload images for this product