Perrin
Perrin Brake Master Cylinder Brace
- 2015+ WRX / 2015+ STI
The PERRIN Master Cylinder Brace prevents unwanted movement of the master cylinder, allowing for increased brake pedal stiffness. Note: This product is NOT compatible with RHD vehicles
Details
The PERRIN Master Cylinder Brace prevents unwanted movement of the master cylinder, allowing for increased brake pedal stiffness.
It has been confirmed to fit the 14+ Forester well as the 15+ WRX / STI.
---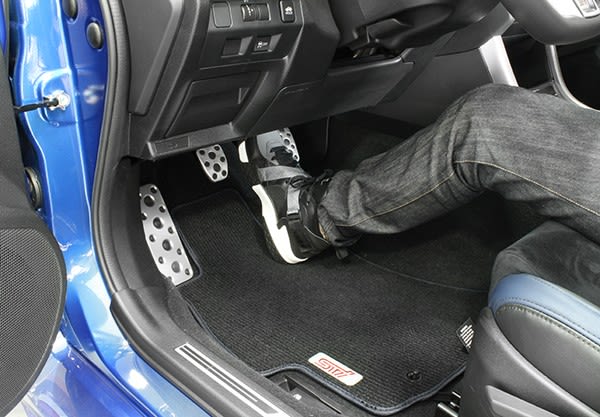 STIFFEN BRAKE PEDAL FEEL

The PERRIN Master Cylinder Brace significantly reduces flex at the firewall, so you get solid brake pedal feel with every application of the brakes. This is very noticeable while under heavy braking and even slowing for a stop sign. The difference can immediately be felt after installation.


---
REDUCE FLEX

Your brake pedal is connected to the thin sheet metal firewall which flexes as you apply the brakes. The firewall is not stiff enough to deal with the constant and repeated forces while applying the brakes. The PERRIN Master Cylinder Brace creates a bridge between the firewall, master cylinder, and shock tower, significantly reducing flex in the firewall while braking.
---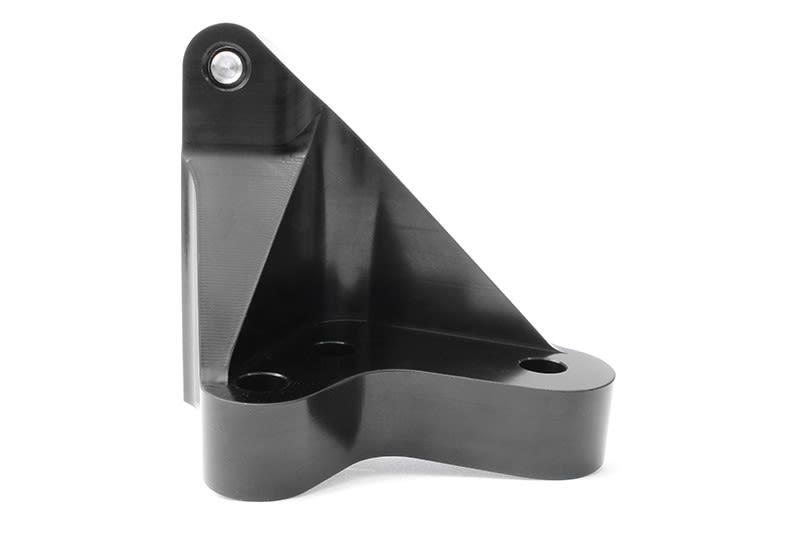 CONSTRUCTION

When possible we try to design Master Cylinder Braces in one piece to improve rigidity. The PERRIN Performance Master Cylinder Brace for the 2015 WRX/STI is CNC machined from a large piece of 6061-T6 billet aluminum for extreme stiffness. With stainless steel hardware and an anodized finish, the PERRIN Master Cylinder Brace will look great and last the life of the car, even in the harshest conditions.
---
DESIGN

The PERRIN Master Cylinder Brace is design to attach strategically to multiple points on the shock tower. This helps reduce flex in the brake master cylider by creating a solid connection between it and the chassis. To further aid in stiffening or tightening up this connection, included is an adjustable screw that allows tension to be preloaded on the master cylinder.
---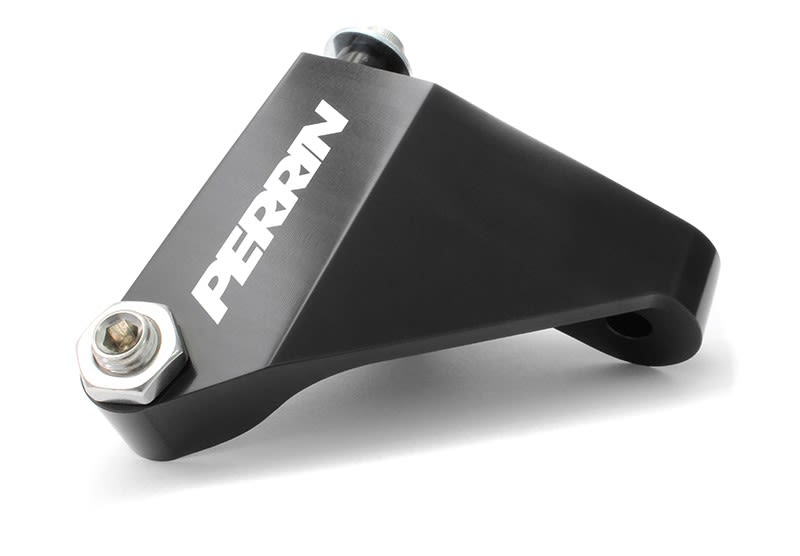 FINISH

Anodized black with a vivid PERRIN logo, the PERRIN Master Cylinder Brace is guaranteed to continue looking great while being used.
5 YEAR WARRANTY
PERRIN Performance warrants to the original purchaser that all PERRIN products will be free from defects in material and workmanship within a sixty (60) month period from the date of purchase. *Some exclusions apply
Fits:
2015 WRX Perrin Brake Master Cylinder Brace
2015 STI Perrin Brake Master Cylinder Brace
3 customer reviews
Hard to reach the bolt but worth to do

Qian August 26, 2015

By

Feel the brake pedal more solid after installation. Not easy to reach the lower bolts to torque properly. Nice made quality.

Review Update

Jayman July 14, 2015

By

I bought a much nicer socket set with hex, torx, etc... bits and a couple of u-joint adapters. It allowed me to get to the lower two bolts and torque them properly. After a few hundred miles I went back and checked the toque on the bolts and the tightness on the nut. It wasn't off by much at all but the lower bolt needed some more tightening since I couldn't get to it very well due to the tight spot with with my 3/8 torque wrench.

Does exactly what advertised

Jayman June 8, 2015

By

After installation you can definitely notice a difference in the brake pedal. Product does what is advertised. Installation is a bit trickier than expected (I would actually give it a 3.5). Installation instructions are great but you will need smaller hands to get into the tighter spots to properly mount and secure the brace. If you have an STI installation will be more difficult for sure. Also, I could only torque to specs two of the four bolts as it was impossible to get proper access to two of them with my 3/8 torque wrench even with different extentions. The instructions tell you to double check the bolts after a few hundred miles. If I notice any issues then I might add some LockTite to them. All in all I am pretty happy with the product though.
Upload images for this product

Feel free to share pictures of your vehicle with this product!