Perrin
Perrin Gurney Flap for OEM Short Spoiler
2015+ WRX / 2015+ STI
Race inspired looks come together with your 2015+ WRX / STI's style to make a pretty cool combination.
NOTE:
Requires the low profile OEM or low profile OEM look spoiler (OLM / Seibon Low Profile).
Details
Spoiler Alert

Here's another way to give your vehicle a race inspired look and feeling without a huge wing. It looks purpose built, and compliments other accessories like rear diffusers. The installation is straightforward and the product comes with detailed instructions.
Perrin's historic quality and engineering is continually apparent in everything they release. This simple piece is no exception, and despite being simple, you can tell that attention to detail was paid when it comes to fit and finish.
NOTE: Requires the low profile OEM or low profile OEM look spoiler (OLM / Seibon Low Profile).
SubiSpeed Installation Video
---
INCREASE DOWNFORCE AND PERFORMANCE
After sending the PERRIN Gurney Flap in for professional flow analysis, it was determined that it decreases overall lift of the car while only slightly increasing drag. This means the aerodynamic efficiency of the system is increased.
Analysis has shown the PERRIN Gurney Flap increases downforce by 35 lbs. at 75 mph, 62 lbs. at 100 mph, and nearly 100 lbs. at 125 mph.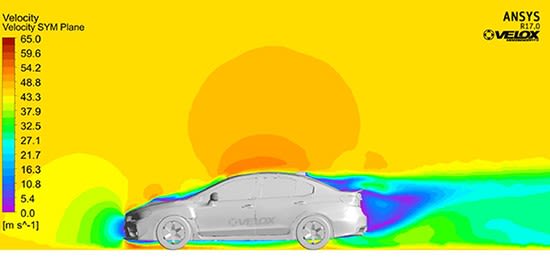 ---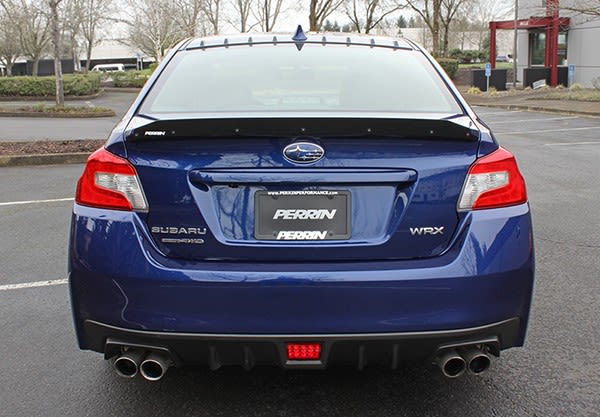 Aggressive Aesthetics
The PERRIN Gurney Flap adds aggressive styling to your low-profile trunk spoiler. Without looking too intrusive, the Gurney flap modification adds a small amount of height to your existing spoiler for a clean, clearly modified look.
---
Visibility
The PERRIN Gurney Flap has a small enough profile that rear visibility is virtually unchanged. After installation, the third brake light assembly still sits higher than the gurney flap.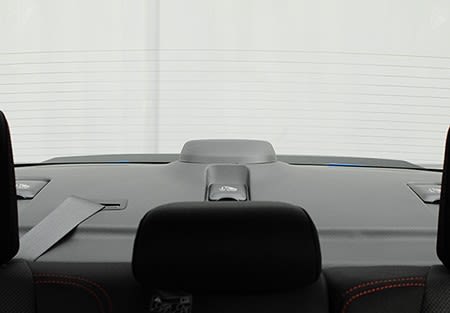 ---
---
CONSTRUCTION
The PERRIN Gurney Flap is constructed from 10g plate aluminum to eliminate corrosion and rusting. Precision laser cut, slotted holes allow for alignment adjustments during installation for a perfect fit.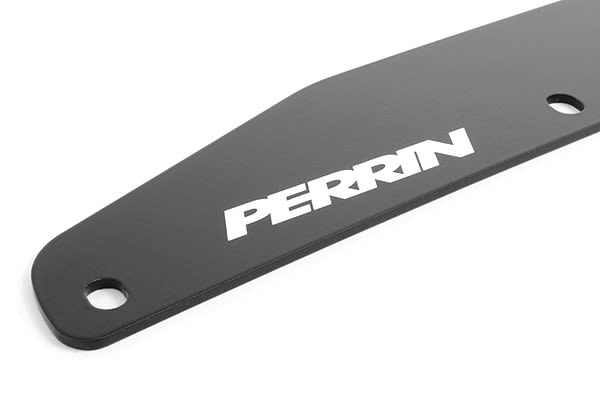 ---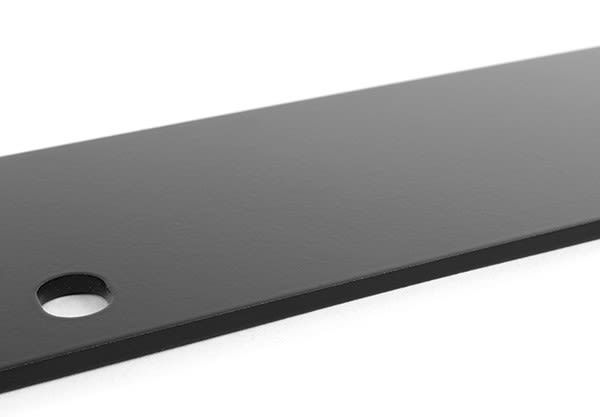 FINISH
Each PERRIN Gurney Flap has a semi-gloss black finish which looks good with every Subaru color. We ensure durability against the elements by using powdercoat paint which can be applied thicker and has a hard finish that is tougher than conventional paint.
---
INSTALLATION
Installation of the PERRIN Gurney Flap is easy with our step-by-step instructions and addition of our included thread insert hand tool. The PERRIN Gurney Flap does require drilling into the existing low-profile trunk spoiler and the final look is definitely worth it.
Warranty
PERRIN Performance warrants to the original purchaser, all PERRIN products to be free from defects in material and workmanship within a sixty (60) month period from the date of purchase. *Some exclusions apply
People who viewed this item also viewed
7 customer reviews
Improved rear end

Lee October 1, 2022

By

Good looks, especially on the WR blue. Careful drilling into the OEM spoiler though - go too fast, and the hole will be oversized and the rivet will be a bit loose. This is a rookie mistake by me though. Otherwise, a unique mod that you don't see much of. It adds style while still being a gentleman's build.

Very Nice Look

Mitch2411 June 4, 2022

By

Very easy to install, just follow the instructions and you won't have any problems. Looks great, nice low cost mod that you can feel a difference with.

Amazing

CLOS September 18, 2018

By

It was a bit difficult to install the rivets but other than that easy install did it in 30 minutes and came out great !! Word of advice don't you a socket and rachet use a racket wrench if not your gonna end up like me and scratch your car from slipping

love this

Nic March 15, 2018

By

this thing looks so aggressive definitely one of my favorite mods. would recommend.

Cant complain

Collin August 25, 2017

By

This definitely gives the back of your car a nice look without going too overboard. Installation is very simple and straightforward. I did have to run to Home Depot to grab a 25/64" drill bit so make sure you have the right size before you start drilling.

Amazing look for low cost mod

Martin July 10, 2017

By

Got the wing in. Took a little longer than normal, I'm sure just cuz the holiday in the middle of week. Little smaller than I thought it was but looks GREAT! Trying to decide if I want to have it painted to go with rest of the theme of the car. Great product as always Perrin. Thanks Subispeed!

Great product

Ethan April 2, 2017

By

Thought about getting it for a long time but hesitated because I was scared to drill into my spoiler. After having installed it though I could not be happier. It looks amazing and sets my WRX apart from any others. Instructions are great and as long as you read them and take your time the install goes smoothly. Took a little over an hour. Really like how this is aluminum and not plastic. Great quality!
QUESTIONS & ANSWERS
No questions have been asked about this product.
Upload images for this product