3D Maxpider Soltect Custom Fit Window Sun Shades
2013-2017 Crosstrek
Ships for free in the 48 states
Soltect windows shades provide increased comfort and are very convenient. They are custom fit specifically for your vehicle.
NOTE: Due to popular demand, MaxPider shipments can take 4-6 weeks to arrive at this time. When the status shows "backorder", please expect delays.
Details
3D Maxpider Soltect Side Window Custom Fit Sun Shades
Bothered by the sun glare and gaps while using universal sunshades in your ride? Upgrade to 3D Soltect Custom-Fit sunshades now! 3D Soltect sunshades are fully custom-fit for each individual car model like a glove. It will cover front row windows, back row windows, and rear window for most available car models.
Each 3D Soltect sunshades is precision-measured with a digital 3D scanner to insure the best fitment. The high quality premium mesh design creates a comfortable environment inside of your vehicle by reducing the sun glare and minimizing interior heat while also maintaining great visibility. The installation is simple and easy without any suction cups or adhesives, as well as easily removable for needs on demand. Optional clips included.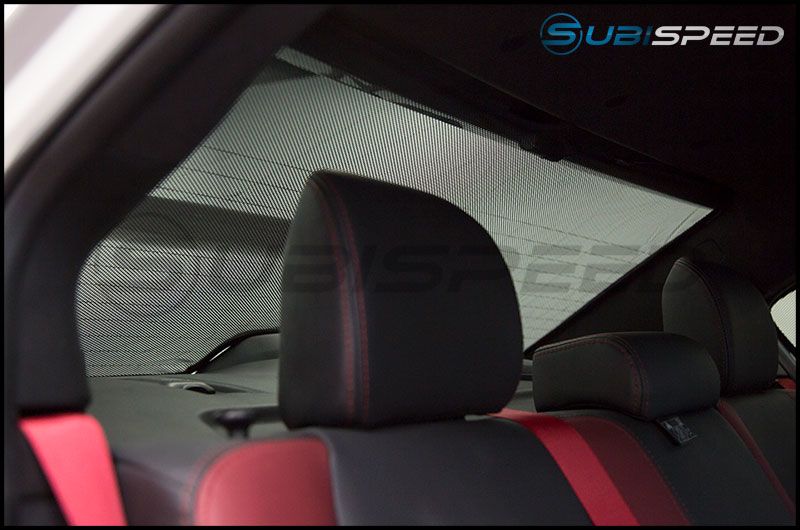 ---
Full Coverage
Soltect Sunshades are precision-measured to custom-fit your window frame. It fully covers the second & third row windows and minimizes the sun glare from all directions for a relaxed ride.
Tool-less Installation
The special tension-frame construction provides 'place-on' installation and easy removal. No more suction cups, adhesives, or other retainers attached to the window glass/frame of your vehicle.
Comfort with open view
The premium fabric mesh is engineered to reduce the penetration of heat and harmful UV, while your passengers can still enjoy an open view during the ride.
Bonus : Storage Bag
Package comes with a full size premium storage bag for protection and easy storage.
1 customer review
Modern, Clean Alternanative

Greg November 26, 2018

By

Swallowed my pride and paid the (I felt like it was too much) price for the side window shades. Pros: Near perfect fit Installs in minutes Great coverage Not an 80s little roll up screen Not the towel out the window that gets wet and gross and looks tacky Cons: Price/Shipping exchange to Canada is horrid. Weird stickers on each side that compress the edge and makes it not fully flush where it was. (See the attached photo on the right) Comes with a pair for the front windows that I'll never use, and are probably illegal to use Canada anyways. No dealer in Canada Overall, I love them, my child isn't blinded by the sun anymore
Upload images for this product

Feel free to share pictures of your vehicle with this product!