Details
OLM Hella Horn Harness V2
---
This simple harness plugs into your factory wiring and gives you a couple sets of outputs you can connect directly to a pair of hella horns. As seen in the picture there are two locations where this can plug in usually. Earlier model years can use the driver's side horn plug with this cable.
NOTE: On newer models, you may only be able to plug it into the "F5" connector. You'll notice that your driver's side plug only has one prong and uses the bolt holding the horn in for the ground. Trace the wire back from the PASSENGER side horn until you see a plug that fits this product. It is located on the main front harness that also leads out to the headlights.
NOTE 2: Be sure to hold the wires by the base and make sure they are aligned as you connect the male and female connectors. Once you have plugged it in, use the supplied heat shrink over the connection to hold it snug.
FR-S / 86 / BRZ owners, connect to the high side horn connector which is on the passenger (right) side.
Connect one pair of shorter wires to one horn and a pair of longer wires to the other. That's it!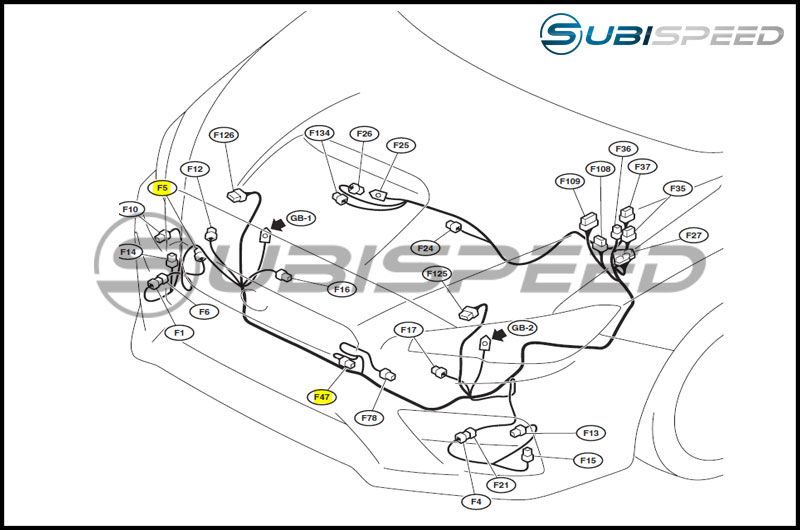 ---
Connectors
In one picture below, the harness is showed connected to the OEM connector. The other shows the OEM connector on the left and the OLM harness connector on the right.
Use the heatshrink over the supplied harness connector and the OEM connector.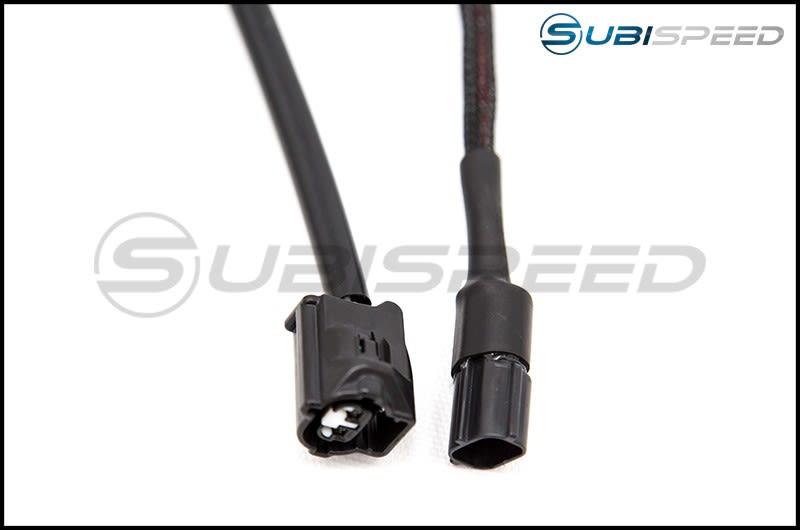 2 customer reviews
Does the job!

Matt April 4, 2020

By

This harness was very easy to install. However NOTE there are not any directions included, just the info and diagram above. Took me some trial and error to figure it out, each horn gets ONE short wire ONE long wire. If the prongs are both facing down, the left prong gets the black cord and the right prong gets the red cord. Other than that and some mild complications with tucking cables and the cable length but the harness works well!

Does a good job on my 2019 WRX

patrick March 9, 2020

By

I bought this not knowing that there weren't any video instructions for this specific harness and the one in the description/paper instruction is a little confusing. But after trial and error, I got it to work! i would give it 4/5 for the instructions but it isn't as complex as i thought and thats on my part. For those who buy this, DO NOT connect it to F47 connector (specifically WRX/STI). When i did, it caused a check engine light due to electrical power change. Just reinstalled the connector to the OEM and the check engine light went away. Connect this to ONLY F5. If for some reason it's not working, make sure each horn has one long cord and one short cord just like the instructions state. After that it should work like charm!
Upload images for this product