OLM
OLM Nighthawk DRL LED Fog Lights
2015-2021 Subaru WRX & STI
OLM has a full replacement LED Fog Light Housings. These casings have an extremely wide beam pattern We're talking about a 90 degree spread!
These utilize the latest LED and optics technology. This product also has bright DRL bars for improved visibility during the day.
Details
OLM Nighthawk DRL LED Fog Lights
---

OLM's Gen 2 Fog Light Housings take design queues from the original, but increases light output significantly over the previous generation. It comes with a pair of full replacement LED housings for your vehicle. These casings have an extremely wide beam pattern. We're talking around a 90 degree spread!
They utilize the latest LED and optics technology.
Optional accessories include Lamin X tint kits. With Lamin X kits, you add protection and can get it in clear, yellow, or gunsmoke.
---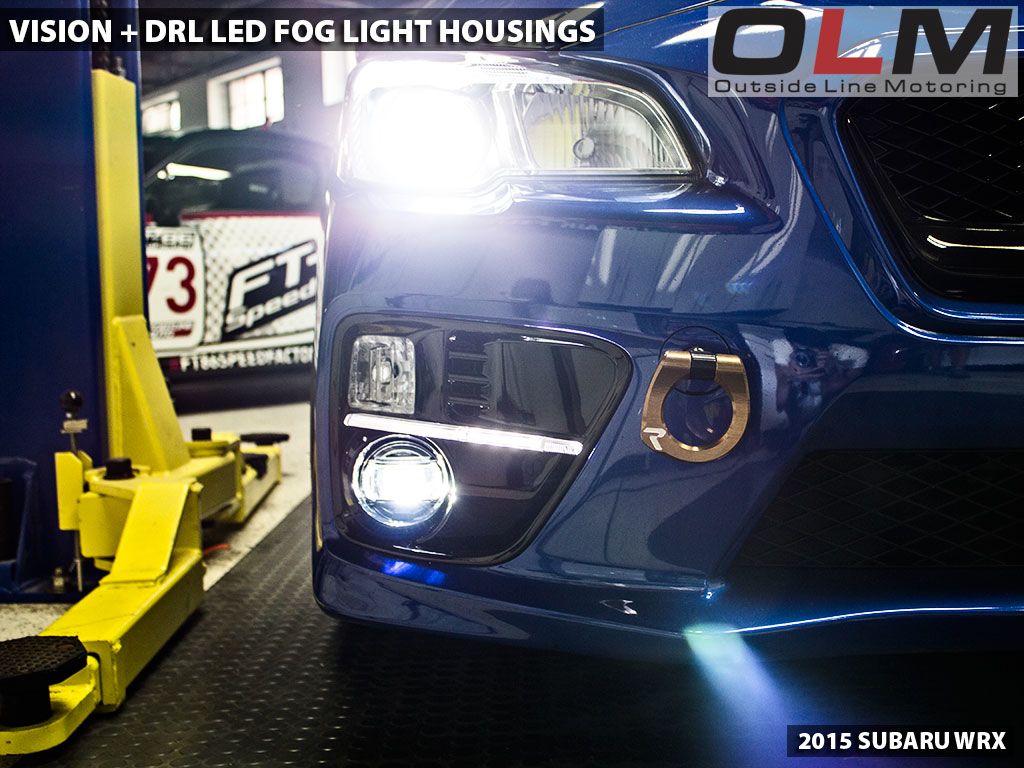 VAST IMPROVEMENT
The spread on these lights are REALLY wide. Not only are these good for foggy situations, but you'll feel better driving down any road where objects might appear beside your vehicle.
NOTE: Previous generation Vision + DRL shown in picture.
---
INSTALLATION - FOG + DRL
Installation is simple! Just turn your wheels, undo some fasteners, and the factory housings can be swapped without lifting the vehicle or removing the bumper.
The factory plug provides positive and ground for the main fog light.
The DRL requires additional wiring. You must connect it to the power source you want it to turn on with. Our DRL harness is a great place to tap into for power (not included). You can also just run an add a simple fuse to the high beam fuse in the engine compartment (optional).
NOTE: DRLs can OPTIONALLY turn OFF when the fog light is ON. Previous generation Vision + DRL shown in picture.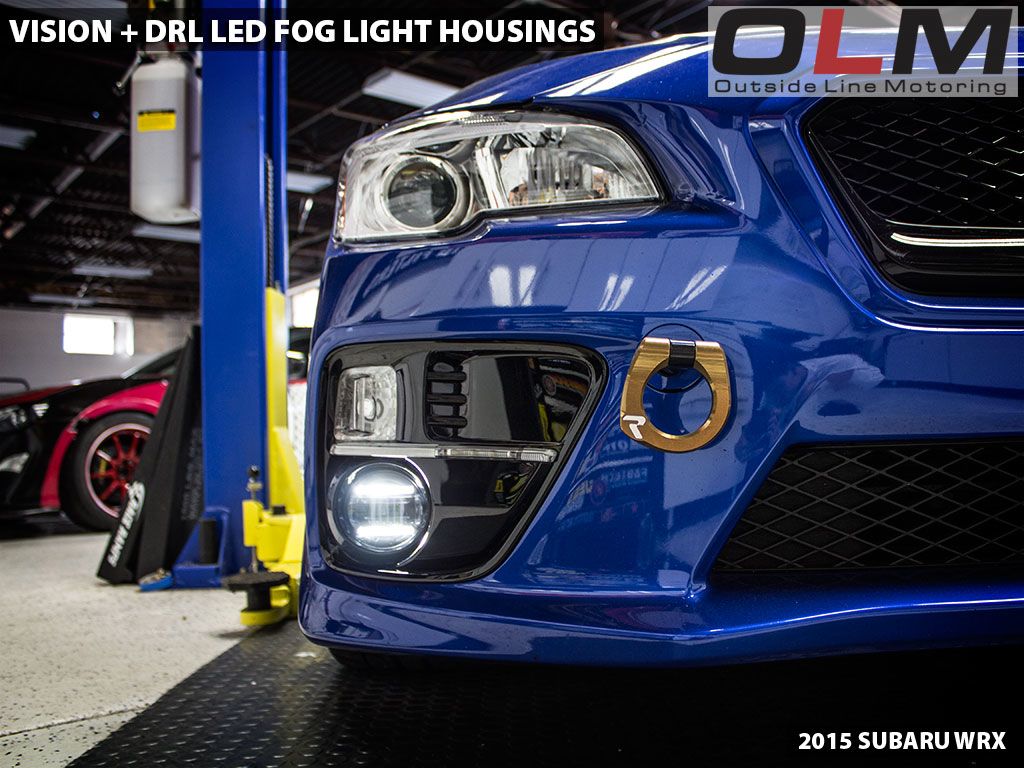 ---
Benefits
Current draw does not exceed factory wiring limits
Does not require mounting of items like LED drivers or HID ballasts
Improved visibility both during the day and at night
Plug and Play for vehicles equipped from the factory with fog lights
Easy to install
BRZ setup includes 5202 converter harness.
Wiring
The fog light has a standard H11 plug. The rest of the wires are shown below.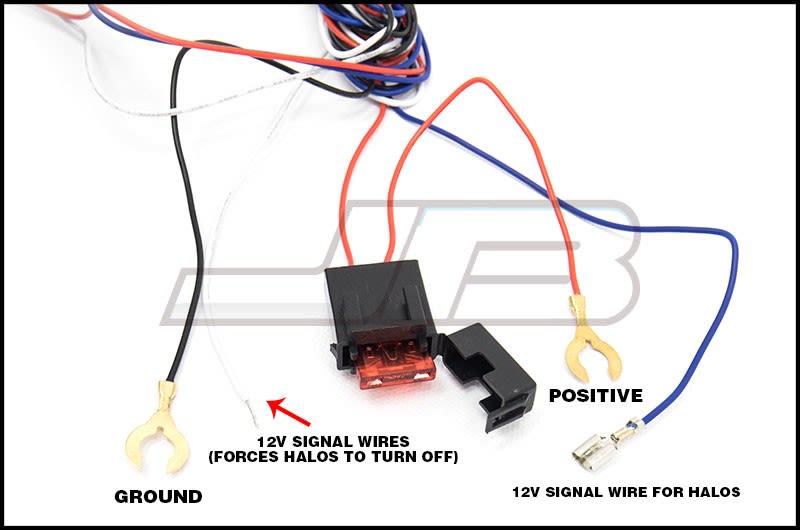 Optional Install Items
Most installation will ONLY use ONE of the items below and not BOTH.
Add a fuse - All Vehicles
This add a fuse can be plugged into the high beam fuse located in the engine compartment. This will allow for easy wiring of the DRLs. They will function as a DRL whether or not your DRL resistor is plugged in or unplugged.
DRL Harness - 2015 WRX / STI
SubiSpeed's DRL harness was originally designed for base and premium 2015 WRXs. It comes with Vision+ boomerang / C light bulbs and will allow you to keep these lights on as a DRL. The additional wiring can also be spliced into to provide power for accessories like this DRL fog. Includes harness, 2 bulbs, and 4 sets of T-taps for wiring this accessory. There is also a Limited / STI harness which can provide power for these accessories. It comes with the harness and 4 sets of T-Taps.
Parts for FR-S Owners without Factory Fog Lights
Fog Light Switch and Relay - This is a 12v relay and OEM style switch for your vehicle. It will allow you to add a switch inside the cabin and power your new fog lights with ease.
Gloss Black Fog Light Bezels - These are styled after the OEM plastic fog light bezels, but have a gloss black finish to them.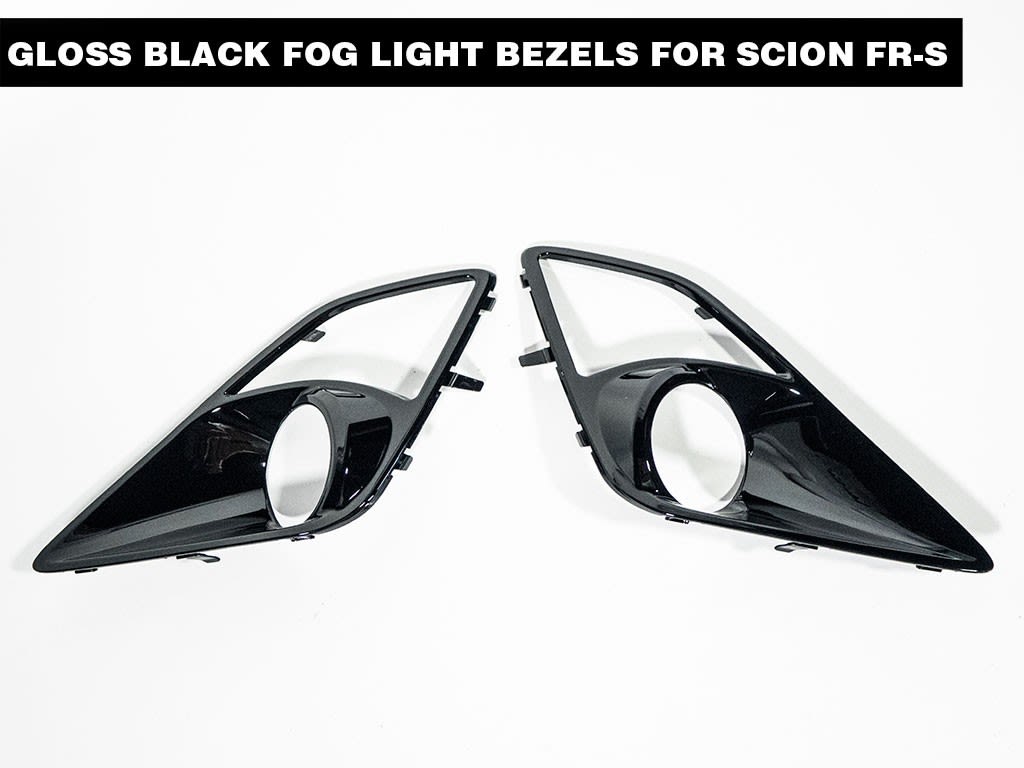 Warranty
1 year manufacturer's warranty
People who viewed this item also viewed
QUESTIONS & ANSWERS
No questions have been asked about this product.
Upload images for this product