OLM
OLM OE Plus Fog Light Kit
2015-2020 WRX / 2015-2017 STI
Ships for free in the 48 states
This is the perfect blend of OEM Subaru Parts and OE style components. It guarantees you OEM fit and finish at a lower price point. The installation instructions are exactly the same as the OEM fog light kits.
NOTE: Switch panel is not compatible with blind spot monitoring "off" button. You may place the button behind the panel if you do not intent to use it. Not compatible with 2018-2020 STI.
NOTE: We strongly recommend testing the lights before installing them inside the headlight housing.
Details
OLM OE Plus Fog Light Kit
Outside Line Motoring's OE Plus fog light kits blend OEM components with similar OE replacement items to give you the desired factory look without the associated costs.
Not compatible with 2018-2020 STI.
---
Steps for Success
---
Components
OEM Fog Light Bezels (various styles available)
OEM Mounting Hardware
OEM Switch Bezel
OEM Switch
OE Style Fog Light Wiring Harness
OE Style Fog Lights (upgrades available)
NOTE: Switch panel is not compatible with blind spot monitoring "off" button. 2015 owners need a 2016+ illumination switch in order to use the new switch panel. You may place the button behind the panel if you do not intent to use it.
---
Fog Lamp Options
Standard and Yellow Housing
Comes with 55w halogen stock
Higher light output (55w vs 19w OEM)
Improved visibility
Plug and Play
Easy to install
SAE/DOT Approved for street use
Made of High Quality OEM Grade ABS Plastic with GLASS lens
Morimoto XB Fog Lights
The new Morimoto XB LED projector fog lights: Look great. Are well-built. Perform like champs. Have a virtually infinite life span. An unbeatable warranty, And best of all you won't need to sell your soul to afford them!
They're powered by three Philips Luxeon-T5000K LED's that produce around 1200 raw lumens per side. The projector based optics inside concentrate a total of 2400 lumens of pure white light into a beam that's super wide and perfectly distributed for use a as a fog light. They are SAE, DOT, and ECE approved.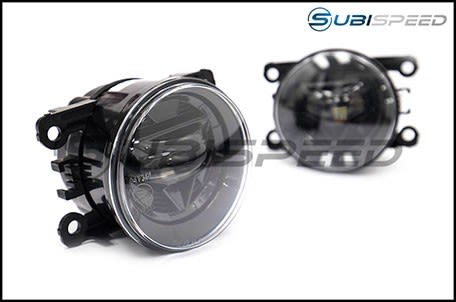 ---
Bezel Options
Choose the bezel that best fits the look you desire. The OEM bezels are available for both 2015-2017 and 2018+ models.
USDM OEM Bezels
2015 Bezels
There was only one USDM OEM fog light bezel between the years of 2015-2017. Naturally it has a hole for the fog light and a hole for the turn signal housing.
2018 Models
Please choose a bezel with or without turn signal holes. Your choice will depend on your desired look and need for a turn signal mounted in the lower portion of the bumper. If you have switchback C-lights or turn signals already in your headlights in general, you do not have to have turn signals in the lower portion of your bumper.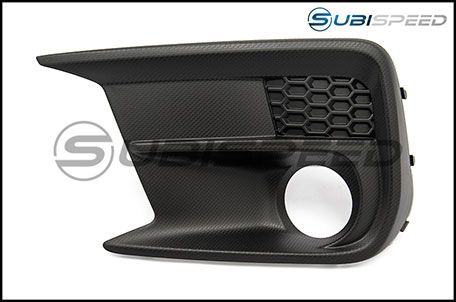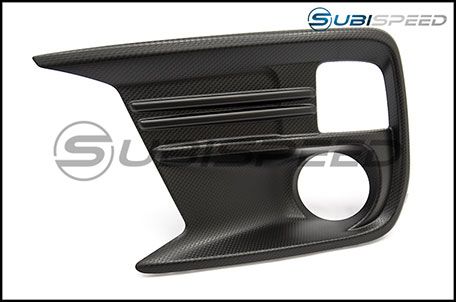 JDM DRL Bezel
You can also choose to install the 2015-2017 OEM JDM DRL Bezels OR the 2018+ OEM JDM DRL bezels.
The 2018+ model DOES NOT have a hole for the turn signal so you will want headlights that have turn signals for this option.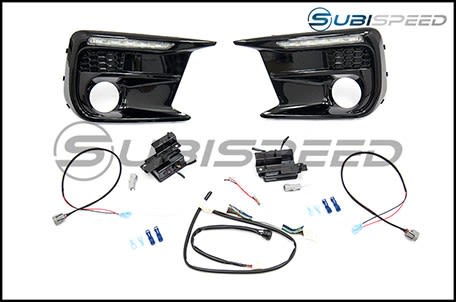 Since most of our customers have non-JDM vehicles, we've adapted these to have a standard T-tap on the end. We've also included 2 extensions which can aide in connecting the lights to existing lights or our DRL harness.
NOTE: DO NOT connect 12v wiring directly to the LEDs. There is an LED driver box for each side. Connect the SubiSpeed Quick Connect harness to this LED driver box and then connect the LED driver box to the LEDs. The T-taps at the end of the Quick Connect harness will have red and black wiring. Connect the black wire to ground and the red wire to +12v.
---
Featured In Subispeed's New Products April Video
5 customer reviews
Not bad

Panda March 6, 2022

By

Having all the parts needed made installation pretty simple. The only thing that took awhile for me was actually transferring the buttons to the new bezel. Traction control plug did not want to come off. Ultimately I broke the clip on the OEM bezel and ziptied the plug to another wire so that it did not hang. Overall I'm satisfied. Just wish I had gone yellow instead of clear.

Great kit!

Emilio February 21, 2021

By

Installation was super straight forward after following a couple of videos on YouTube. All parts where Subaru OEM or OLM. Great quality. The best part of it all...now my Base WRX front bumper looks complete! Thanks Subispeed for the quick shipping and delivery!

Easy install with OEM connections

Chris July 27, 2018

By

I was glad that I did not have to remove the bumper for this install - only had to remove the bezels and the corners of the splash guard. The actual install of the fog lights themselves was simple as well. Just have to be sure that you get the polarity correct for the Morimoto lights or they won't turn on. I recommend connecting the bare spade connectors of the Morimoto lights to the harness *before* sliding the locking connector onto the spade connectors. Just make sure you wrap some electrical tape around the spade connectors so the metal is not touching. Also, it's possible to connect the relay behind the glove box from the passenger foot well - that'll save headache in removing the glove box. Just have to get your face down below the glove box so you can see what you're doing.

Can work for the 18 sti.

Michael April 17, 2018

By

So this part was, when I bought it a weeks ago advertised as suitable for the 18 wrx. It even has the 18 fog light plastics. Any who, got the kit, installed the relay and switch with no problem. Got to the front and discovered there was no OEM wire ran for a fog light. So I t-tapped the blue wire on the back of the relay buss and ran a set of wire to each light. Connected a ground and it works as if its OEM. So for a cleaner install I would recommend this kit for the 18 instead of the complete kit.

Quick and easy, oem fitment

Matt April 9, 2018

By

Great alternative to the OEM package. Saved about $100, and got the yellow lights I wanted. Installation was a breeze, took me about an hour. Fitment was great, looks great.
Upload images for this product