Details
Scosche Car Air Vent Phone / Accessory Holder
This product acts as a removable platform to mount phones and other smaller devices (like Accessports) to your AC vent. It takes into account that not all vents are the same thickness and has two mounting positions. Also comes with one small and one large 3M backed MagicPlate™.
MagicMount™ is an multi award-winning, innovative magnetic mounting system for conveniently mounting smartphones, tablets and other mobile devices to a wide array of surfaces.
---
A Versatile Product
Scosche has provided us with a great solution for mounting phones, navigation units, and handheld tuners. We can put the information we need within view. Remove your phone or other device when you enter an exit the vehicle in under a second.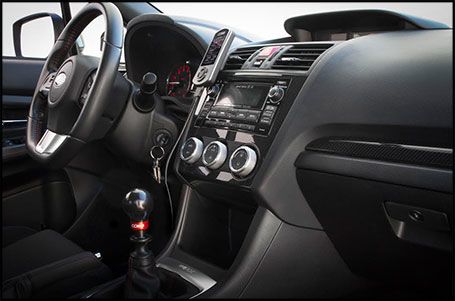 ---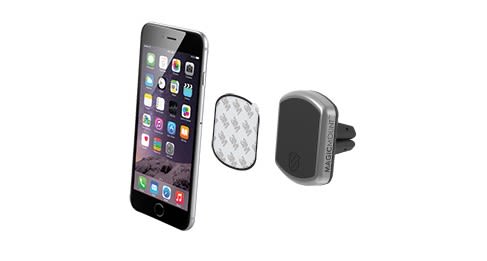 Magnetic Mount
Once the MagicPlate™ is applied as shown further down this page, just hover your device near the magnetic surface and it instantly locks securely in place. The sleek cradle-free design works perfectly with larger devices and allows you to position your screen for optimal viewing.
---
Interchangeable Trim Rings
Mount comes with silver and black trim rings. These can compliment the interior of most vehicles. Additional plates are available for purchase.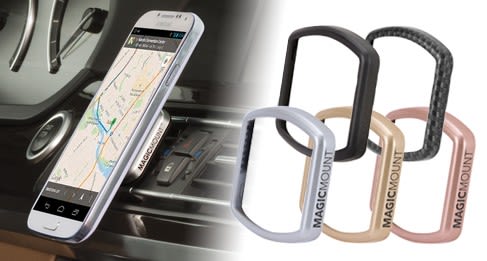 ---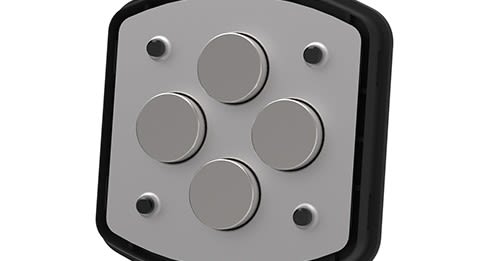 100% Safe, Powerful Earth Magnets
These powerful earth magnets hold your device securely in place even on the bumpiest roads and are 100% safe for Smartphones, Tablets, GPS and other mobile devices*.
*Does not work with iPod Classic or other hard drive devices. The strong magnetic fields produced by these Neodymium magnets is enough to damage hard drive devices.
---
Works as a Kickstand
This vent mount is the perfect on-the-go solution within the MagicMount family. Not only does it easily slide from vent to vent, this mount also doubles as a kickstand. If you're always on-the-go or traveling, use this vent mount in your rental car or airline tray by day, and your nightstand or desk by night.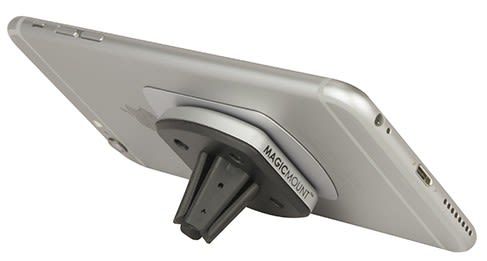 ---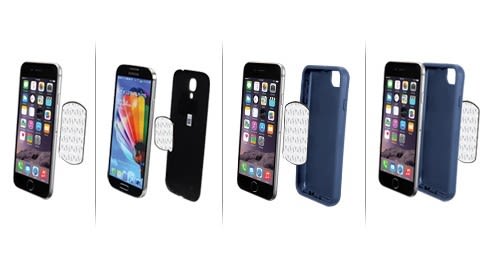 MagicPlate™ Placement Options
The MagicMount™ system uses powerful magnets to grip safely and securely to the MagicPlate™, which is a small adhesive metal plate that can be attached very easily to the back of your mobile device. You can choose to apply the adhesive plate directly to your device, under the battery cover or to the outside of the case.
*MagicMount is not recommended for use with a mobile device encased in a wallet-style case cover.
Upload images for this product

Feel free to share pictures of your vehicle with this product!