Chemical Guys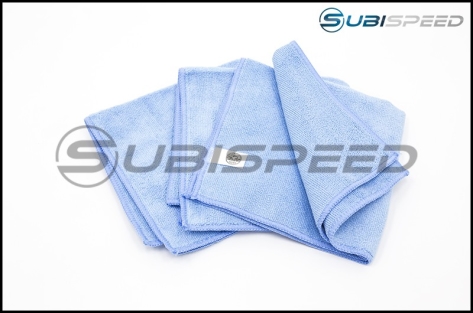 Chemical Guys Workhorse Blue Professional Grade Microfiber Towel 16"x16" 3 Pack
- Universal
Cheap microfiber and old terry cloth towels scratch paint. Bargain bin auto shop towels are made with low grade 80/20 microfiber, which does not retain its softness after many uses. Cotton towels and applicators may feel soft on skin, but the fabric strands are visibly very sharp under a microscope. These jagged strands cut into and scratch paint with every wipe. The Chemical Guys Green Workhorse Towel is made with premium ultra-soft 70/30 microfiber for a scratch-free touch on any vehicle. Use the soft towel to pick up water, dirt, detail sprays, wax, or sealant without installing any swirls or scratches in the finish.
Details
The Chemical Guys Green Workhorse Microfiber Towels are ideal for buffing and drying paint on any car. The premium towels are made with super soft 70/30 blend microfiber for scratch-free wiping. This blend stays soft through dozens of wash and dry cycles, and resists paint scratches and swirls on automobile paint, carbon fiber, fiberglass, and sensitive optical plastic. The plush square towel easily folds into fours for efficient use of every inch of the cloth. Green Workhorse Towels pick up and trap dirt and debris, and easily remove any premium Chemical Guys wax, detail spray, or sealant. Remove contamination from paint and carbon fiber body panels to reveal a lustrous shiny surface. The ultra-absorbent towels trap liquids and solids like dirt and dust deep inside the fibers and away from sensitive paint on vehicle exteriors. This insulating action helps prevent dreaded swirls and scratches caused by improper washing and drying. Workhorse Towels now come in versatile 16'' x 16'' sizes and jumbo XL 24'' x 16'' for extra large and complex jobs around any vehicle. Choose Green Workhorse Towels to dry the car after a wash or to use a waterless wash, pick up light dust and dirt with a detail spray, or buff away cured paste waxes and cream glazes.
Upload images for this product

Feel free to share pictures of your vehicle with this product!