Spec-D Tuning
Spec-D Projector Headlights Glossy Black Smoked Lens
2013-2016 FRS
Here, you are looking at the Sped-D Projector LED Headlights. This is a great way to provide the exterior of your vehicle with modern looks while improving the lighting surface coverage using the latest in LED and lighting projector technology.
Details
Spec-D Projector Headlights Glossy Black Smoked Lens
---
As seen in the SEMA show 2013, Spec D have made a boomerang or BRZ style headlight for the Scion FRS. It features integrated turn signals as well.
Highlgiths
Glossy black housing color
Smoked lens
H1 12V 55W low beam bulb type
H1 12V 55W high beam bulb type
Bright white DRLs
Bright orange turn signals
Includes wiring and hardware
Sold as a pair
Give Your Ride's Front End a Whole New Custom Look
Give your already aggressive and mean looking 2013-2020 FRS, BRZ, 86 some new upgraded custom headlights from FTspeed!
These Headlights illuminate the road better and allow the driver to have a safer and more enjoyable driving experience at night.
Easy Installation for Big Street Cred
These projector headlights are designed to improve looks and visibility for your vehicle. They are made by OEM approved and ISO certified manufacturers. They are made with OEM standard quality and are designed for stock lights direct replacement.
---
Install Video
Additional Installation Information
UPDATED: DRL wiring is simple and you have a range of options. The easiest way is to connect the ground to the battery and the red wire to the location shown below. This will cause the DRLs to be on whenever the vehicle is on. They will not turn off when the headlights come on.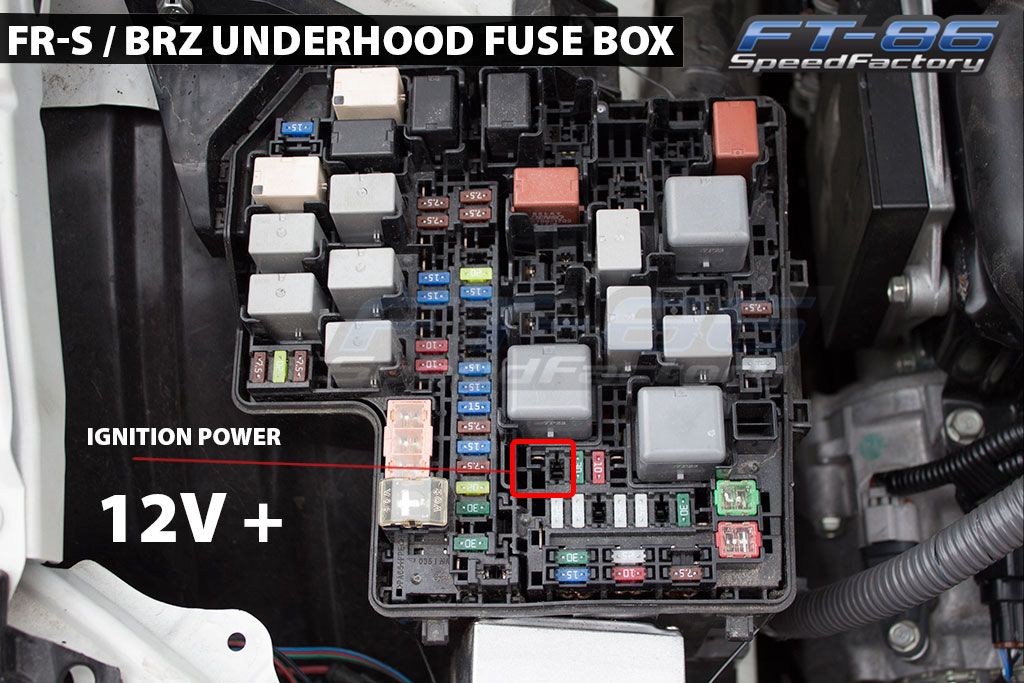 People who viewed this item also viewed
3 customer reviews
Think twice about getting these !!!

Fitment January 18, 2023

By

Head light installation was not that hard I have a 2020 Toyota 86 and I had to buy a adapter you can find on eBay but you will need to check if you need one. 8 pins to 6 pin adapter-eBay. Once I got that I wired in it seemed to be good however I noticed the high beams didn't work and they aren't that bright at night only the boomerang is led so I took it to a shop just to get a second opinion and they said these headlights didn't come with high beam. Another issue I ran into was the blinkers where blinking too fast as if the light was bouta go bad and the shop took a look at it too and said since these are after market lights they won't blink at the normal speed they should, it isn't a big deal however cops could pull you over to tell you your bulbs are going bad. They look great over all tho just a lot of little issues that you might not like. Issues blinkers blink way too fast as if bulb going bad No high beams Might need to buy adaptor Way Too dim(not recommend to drive at night or in rain) I heard you can buy something for the blinkers to work the way they should but I don't know what exactly or where to buy or if it works if anybody knows how to fix that or any other of the issues feel free to share

Look Great

Stephen June 25, 2022

By

My experience with installing these headlights is as follows, I had to de-pin the 6pin connector on the headlights and re-pin them with the 8pin connector that I took off of my stock headlights, My FRS is the monogram series and it was impossible to find a guide for these headlights on that trim of the car. So for anyone with a monogram or 10series, this is what you can do. De-pin your stock headlights and take the 8pin connector, de-pin the new headlights and then connect the old 8pin to the new headlights. You will have to use a multimeter to figure out what wire controls what, but it's not that hard. Once you do that just re-pin the new connector to match the stock harness and install normally. I really hope this helps anybody who was in my situation, it was kind of frustrating.

Look good, but frustrating

Rob June 19, 2022

By

So I will say this, they look great, couldn't be happier with that. The install, that's the frustrating part. They give very vague directions and leave out crucial information. If you want the halo on at all times, do some research on how to wire it first, it's was not mentioned anywhere.
QUESTIONS & ANSWERS
No questions have been asked about this product.
Upload images for this product