Scosche
Scosche Reversible 3 Foot Lightning Charging Cable with LED
Universal
With the FlatOut™ equipped with the new Scosche® EZTIP™, you can plug into your Micro-USB port devices either way. No need to worry about which direction you insert the Micro connector. This side up or that, you can connect the cable in either direction.
Details
Scosche FlatOut Cable
The flatOUT™ LED is the perfect USB Lightning cable to charge and sync Lightning™ devices. Know when your iPhone, iPod or iPad is fully charged with the flatOUT™ LED. The LED charge indicator pulses RED when charging then turns solid BLUE when it becomes fully charged. Available in 10in., 3ft. and 6ft, this Lightning™ cable gives you the freedom to use your device while you charge or sync.
---

Charge and Sync
The flatOUT™ LED allows you to charge your device, as well as allow you to data transfer between your device and computer.
---
LED Charge Indicator
With a built-in LED charge indicator, knowing your Lightning device has finished charging is as simple as a glimps. The LED Charge indicator glows red when charging and turns blue when your device has become fully charged. Blue glow? You're good to go.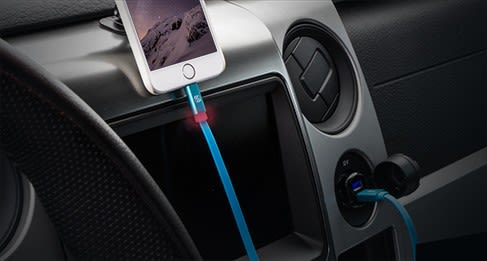 ---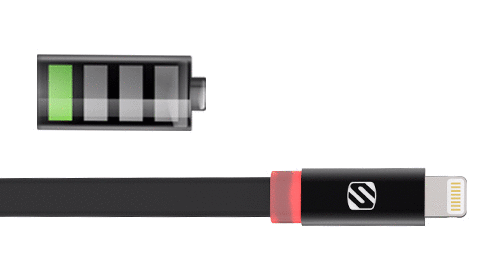 Tangle Free
The flat tangle-free design of the cable helps avoid the dreadful untangling process after storing your cable.
Upload images for this product

Feel free to share pictures of your vehicle with this product!