Perrin
Perrin Turbo Inlet Hose with Nozzle
2015-2021 Subaru WRX
The PERRIN Turbo Inlet Hose for the 2015+ Subaru WRX will increase airflow to the engine which increases horsepower while adding a touch of color and style to your engine bay.
No tune required!
Off Road Use Only: This product is legal in California for racing vehicles which may never be used upon a highway. Check your local and federal laws prior to installation.
Details
Perrin 3.0" Turbo Inlet Hose With Nozzle
---
The PERRIN Turbo Inlet Hose for the 2015-2018 WRX will increase airflow to the engine which increases horsepower while adding a touch of color and style to your engine bay. This inlet hose combines a larger inlet diameter that is combined with a smooth interior wall which will improve the throttle response and performance.
No Tuning Required
Why do you need this?
The plastic intake manifold constantly flexes under normal driving conditions. Over time, the flange will compress and deform causing vacuum leaks at the turbo. This leads to dangerous engine conditions and check engine lights. The PERRIN Turbo Inlet Hose for the 2015-2018 WRX remedies this by using a CNC billet flange (and OEM O-ring) and a large silicone hose to connect the turbo to your intake system this eliminates the potential for vacuum leaks while increasing performance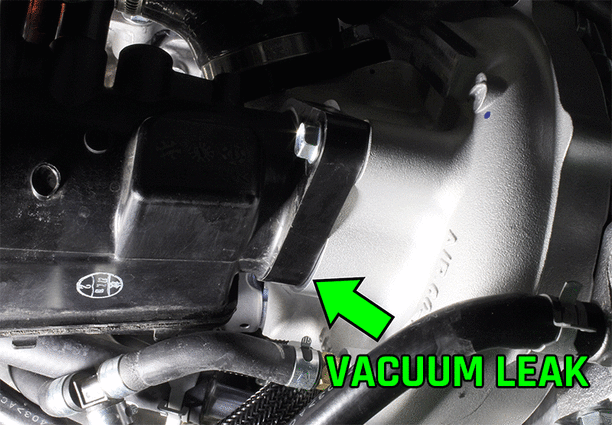 ---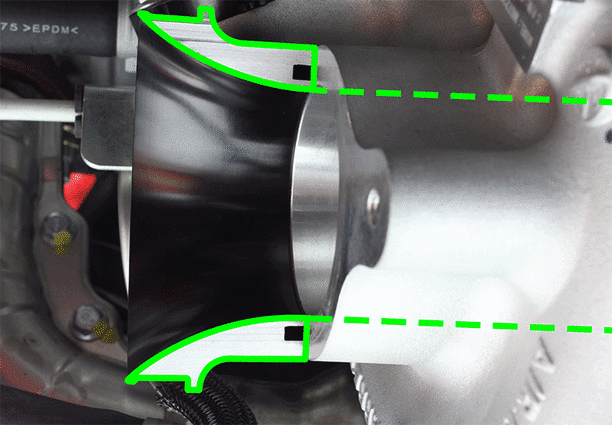 Proper Inlet-To-Turbo Alignment
The OEM Subaru turbo inlet hose is smaller than the inlet of the turbo, causing an unnecessary restriction for the turbo's intake. The CNC machined flange of the PERRIN Turbo Inlet Hose has a built-in velocity stack that perfectly matches the turbo's inlet, allowing for smoother and unrestricted air flow to the turbo.
---
3" Diameter For More Flow
The PERRIN Turbo Inlet Hose has a 3.0" interal diameter compared to 2.6" found in the OEM part. This allows for a greater amount of air to smoothly enter your engine with virtually no restriction. This larger diameter will easily support all bolt on modifications and increased boost levels.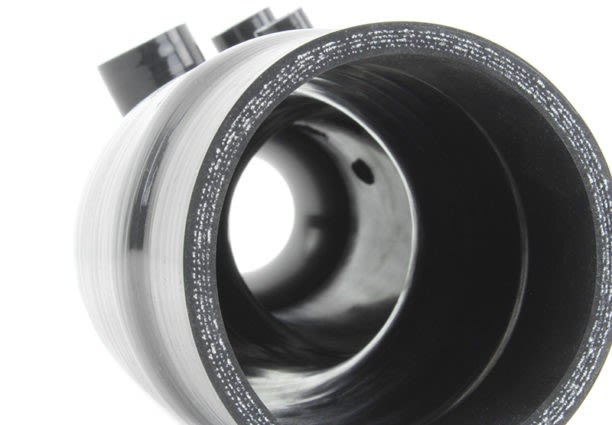 ---
Smoother Air Flow
The PERRIN Turbo Inlet is perfectly smooth on the insdie. The OEM turbo inlet has sharp bends, corrugated ribbling, and strange pockets, all of which disturb airflow. The PERRIN Turbo Inlet Hose is much smoother, with more gradual bends toward the turbo making for less restriction leading to increased horsepower and improved acceleration.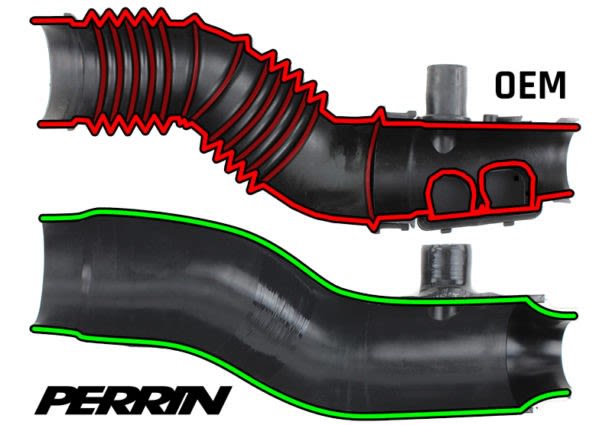 ---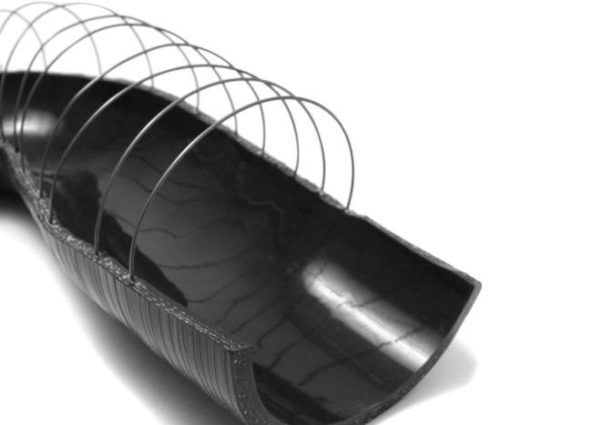 Wire Reinforcement
The PERRIN Turbo Inlet Hose is reinforced with a stainless steel support wire that is embedded within the silicone layers. The support adds rigidity to the hose and prevents collapses when used with restrictive filter elements and high horsepower setups.
---
Form and Function
Not only does the PERRIN Turbo Inlet Hose provide superior airflow from your intake for increased power and throttle response, it will lookk great doing so. The clean and smooth look of the hose will help to clean up your engine bay.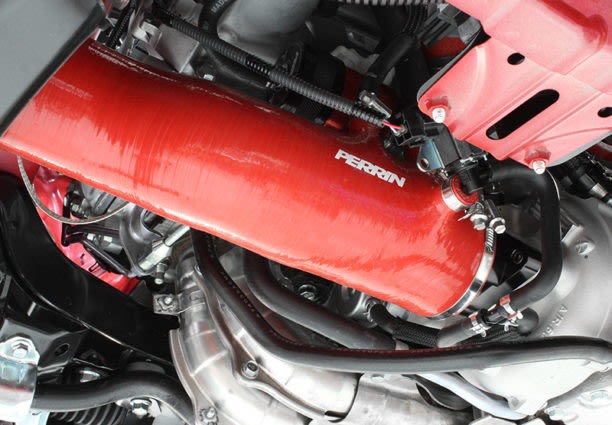 ---
Featured In Subispeed's New Products January Video
People who viewed this item also viewed
3 customer reviews
High quality flexibility, because this engine moves under hard acceleration

john December 19, 2019

By

This is a high end replacement for the rigid and boost leaking oem part. Unfortunately, with modern turbocharged cars u can't be cheap. This upgrade will last the lifetime of the car

Watch the youtube install.

Dany May 29, 2018

By

The install was straight forward. You do have to trim the inlet the recirculating bov goes into about 1/2 inch. Just a heads up, the opening for the hose and the intake opening is very tight. I used hairspray to make it all slip on easy and hold the seal better.

Fixed more than one leak

Mitch March 24, 2018

By

I noticed my factory turbo inlet flexed with very little pressure applied against the tube. It appeared to create a gap like the product description tells you about. It was enough to make me decide to purchase this component and I am glad I did. When I took the turbo inlet off, I noticed there was a crack in the tube going all the way up the part the recirculation valve goes into. I could not see this crack as it was on the side against the motor, so I had no idea it was there. After some very easy and minor modification I was able to get this to bolt up to the Cobb Big SF I take. Since installing this part, the car holds steady boost as well as runs a lot better overall. Definitely worth the money to get rid of that plastic piece and have a peace of mind knowing that piece is solid. Great product and I would recommend everyone with a fa20dit to get one.
QUESTIONS & ANSWERS
No questions have been asked about this product.
Upload images for this product