Perrin
Perrin Cold Air Intake VB WRX
2022-2023 Subaru WRX
Highlights
Boost car's horsepower and style with Perrin Cold Air Intake (CAI) System
Increases between 10-20 wheel horsepower and 10-17 ft lbs of torque
Engineered with proper MAF alignment and plumbing size
Protect your intake with the Perrin Heatshield
Washable and reusable Perrin Intake Filter Elements
Safe and tested intake system
Choose your style with Perrin Powder Coating
Unlocks the sound of your turbo flat-4 during load
Details
Upgrade Your Car's Performance and Style with Perrin Cold Air Intake System
Are you looking for ways to boost your car's horsepower and style under the hood? Look no further than the Perrin Cold Air Intake (CAI) System that utilizes proper Mass Air Flow (MAF) alignment and tubing size to maintain safe air-fuel ratios, prevent knock, and eliminate check engine lights.
Increase Your Car's Power
The number one reason to invest in an intake is to add more power to your vehicle, and the Perrin Cold Air Intake is no exception. This intake system adds between 10-20 wheel horsepower and 10-17 ft lbs of torque, all without causing any check engine lights or other issues.
Stock vs Tune on Subispeeds 2022 Subaru WRX (VB)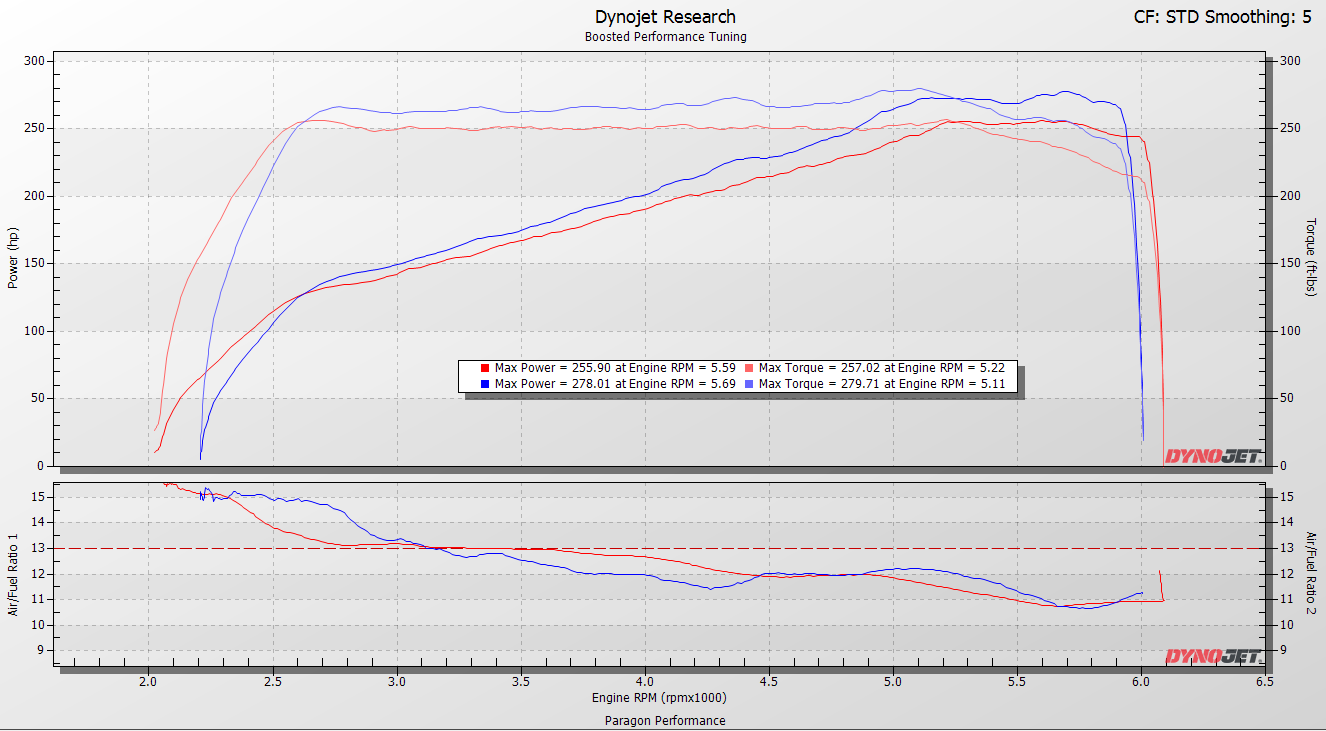 Maintain Optimal Air-Fuel Ratios
Perrin Intake Systems are engineered with proper MAF alignment and plumbing size, two factors that are crucial to maintaining the correct air-fuel ratios to prevent check engine lights found in competitor systems. Eliminating intake restrictions and increasing flow potential allows for faster turbo spooling, reducing turbo lag and broadening the power band.
Protect Your Intake with Perrin Heatshield
Protect your intake from hot engine bay air with the Perrin Heatshield designed for 2022-2023 WRX.
Washable and Reusable Perrin Intake Filter Elements
The Perrin Intake Filter Elements use an open-cell foam that captures dust and dirt, extending the life of your vehicle. These foam filter elements offer superior performance, minimal airflow restriction, and excellent dust-holding capacity.
Safe and Tested
This intake system has been designed and tested to work safely on your vehicle, eliminating the need for ECU recalibrating. Furthermore, it has been thoroughly tested to be safe on all Cobb Accessport Off-The-Shelf (OTS) Calibrations/Tunes. However, if you plan on using a custom ECU calibration provided by a custom tuner, always seek their advice before installing this intake to make sure it is safe to use with their calibration.
Choose Your Style with Perrin Powder Coating
Powder coated for protection against elements, the Perrin Cold Air Intake comes in different powder-coated colors, including black, red, neon yellow, and pink, making it easy to choose one according to your style preference.
Better Sound Experience
The sound produced by the Perrin Intake is relatively stock during normal driving but comes alive under load, unlocking the sound of your turbo flat-4. The sound of your blow-off valve will be more noticeable once installed. Upgrade your car's performance and style with the Perrin Cold Air Intake System that offers excellent performance, durability, and integrative design. Give it a try today!
People who viewed this item also viewed
QUESTIONS & ANSWERS
No questions have been asked about this product.
Upload images for this product