SubiSpeed
SubiSpeed Front 4 Piston ATS Brembo Big Brake Kit
2015-2020 Subaru WRX
This brake kit offers you Brembo OE quality and performance at a lower cost compared to OEM STI kits.
NOTE: This kit requires spacers for factory OEM 17" wheels. They have been tested to clear the OEM 18" wheels.
NOTE: Fitment is not supported for Australian Domestic Market vehicles
Details
Cadillac ATS Brembo Brakes for your 2015-2020 WRX
This package allows you to pick up all the parts required to upgrade your factory Subaru brakes to Brembo OEM calipers. No more time spent researching part numbers for various components. Choose your selection and add it to your cart!
NOTE: This kit requires spacers for factory OEM 17" wheels. They have been tested to clear the OEM 18" wheels.
Featured in August New Products Video
---
CTSV Brake Swap Bracket
One of the key components to this kit is the custom bracket made by CTSV Brake Swap. These parts are machined properly so that you can install this critical component without issues. *All the items you need to mount your calipers are included.
NOTE: These brackets included in this kit no longer come with or require taps. The bracket has been updated to no longer require them.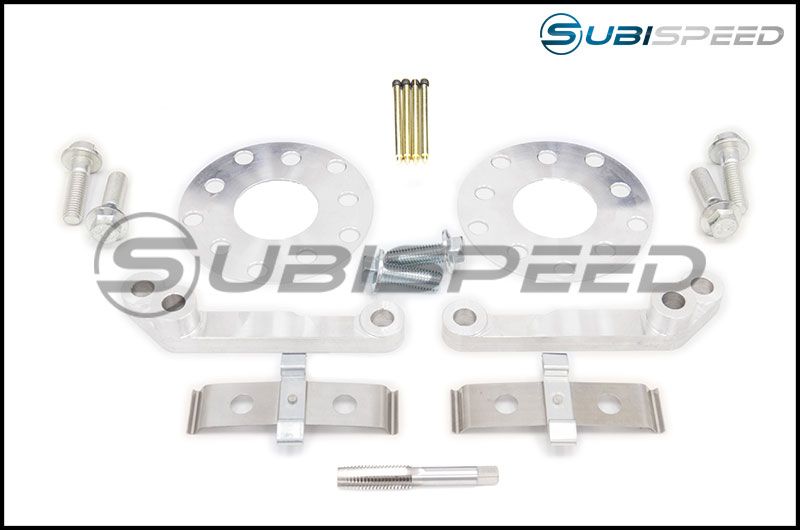 ---
Brembo Calipers
This company's name needs no introduction. You've heard of this Italian manufacturer everywhere. These calipers are available in red, black, and yellow.
---
Rotors
We're offering a variety of rotors to suit your needs and desires. Stoptech rotors offer rotors which will work perfectly in the street, for autocross, and for light track duty. DBA's Street Series T2 line is their comparable model. They also offer 4000 Series T3 models for those who are likely to push their vehicles longer and harder in the track and close out the model line with the 5000 Series T3. Those rotors are for individuals who crave every bit of performance available to them.
We recommend plain and slotted rotors for street / track use while drilled rotors are mainly known for street use and occasional track duty.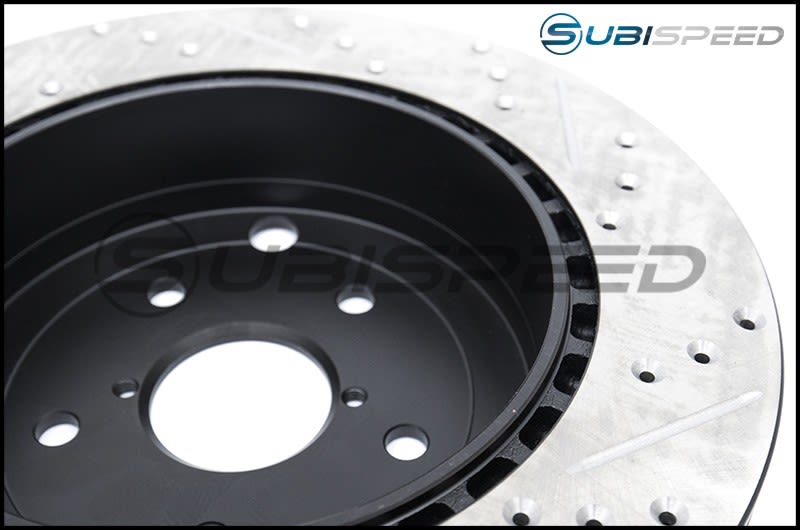 ---
---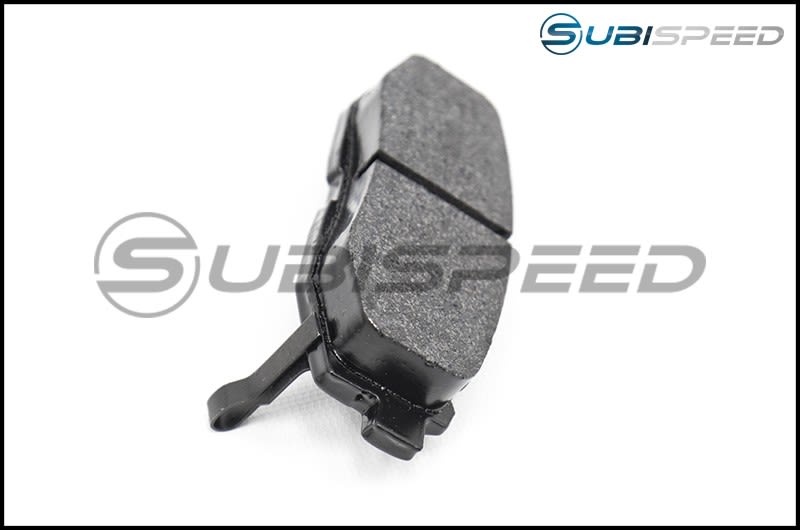 Brake Pads
StopTech - Their street performance brake pads are more aggressive than most stock pads and are appropriate for autocross as well as street.
Hawk - Hawk Performance is a leading supplier of severe duty and high-performance friction brake products designed for motorsports and performance automotives. HPS (blue box) and Ceramic (yellow box) are primarily for street use, while their HP Plus line is their entry into track pads. DTC-15 through DTC-70 models become more and more aggressive. As you move into more aggressive pads, you are more likely to get brake squeal starting with the HP Plus.
EBC - World leaders in automotive brake pad manufacture EBC Brakes from its manufacturing base in the UK produces the largest range of disc brake pads and brake rotors in the world. They produce 100% of our own disc brake pads in our their factories in the UK. The models we carry are broken down into 3 simple compounds, Redstuff, Yellowstuff, and Greenstuff.
EBC's flagship Redstuff street brake pad material for prestige and faster cars above 200BHP the 09 version on EBC Redstuff sets new standards in brake performance. Redstuff has always been known for its low dust ability but the latest blend has greatly reduced the phenomenon of pad "Pick up" or disc scoring and reduced dust even further.
EBC Yellowstuff is an aramid fibre based brake compound with high brake effect form cold and is possibly one of the first ever compounds that can be used for STREET AND TRACK DRIVING. These pads do not require warm up but do get even stronger under the heat of hard driving. These are not a low dust pad and if your desire is for a low dust premium street use pad, you should consider EBC Redstuff.
---
Stainless Steel Brake Lines
This part is optional, however if you want to prevent having to do lines in the future when your stock ones begin to age, we have a couple of choices for you. Stainless Steel lines provide a number of benefits as compared to their OEM rubber overmolded counterparts.
The SS braid provides superior protection from flying roadway debris.
The SS braid and Teflon hose reduce expansion during pressurization.
They provide the race car look.
Available models
StopTech Front Lines
Goodridge Front AND Rear Lines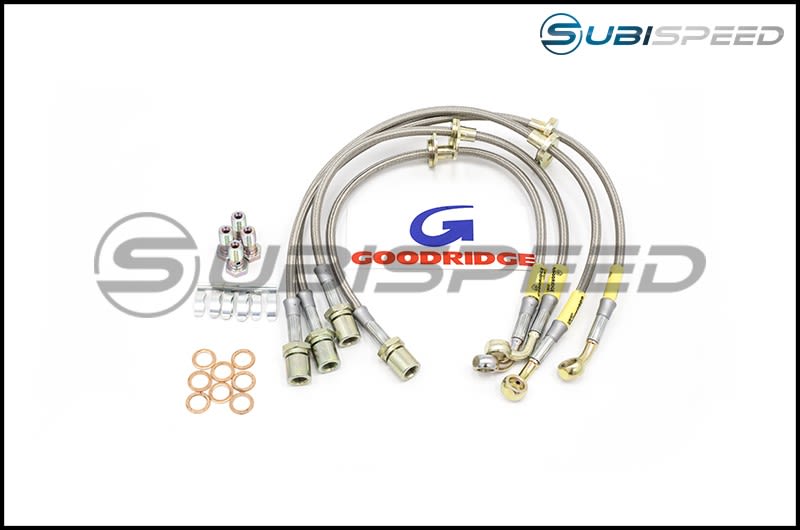 ---
Brake Fluid
High performance brake fluid will resist boiling better than stock OEM fluid. Also, in time spans as short as a year, the boiling point of your existing brake fluid can drop significantly as they absorb moisture from the atmosphere.
Motul - They know the importance of fluid. Their offerings start with the DOT 5.1 and move up to RBF 600 Factory Line and RBF 660 Factory Line.
StopTech - Like all StopTech products, StopTech High Performance Brake Fluid is carefully designed to give drivers an edge in the punishing world of high performance motoring. Their high performance street brake fluid is STR-600 and their ultra performance race brake fluid is STR-660.
*Mounting hardware is all included. A drill and 9/16" drill bit is required to increase the diameter of the upper mount hole (simple).
People who viewed this item also viewed
Upload images for this product