Details
GCS AC Knob Covers red
Crafted out of aluminium (ăl"yo͝omĭn'ēəm), these knobs add a unique style and finish to the OEM knobs found in many Subaru vehicles. They are slip fit so installation only takes a few moments.
Available in a variety of colors. Sold as a set of three (3).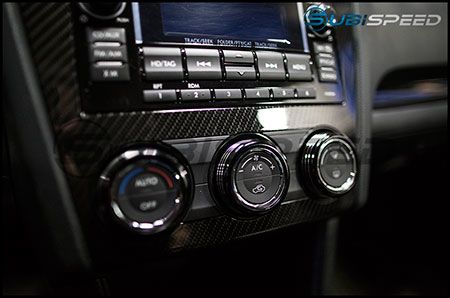 People who viewed this item also viewed
3 customer reviews
Knob cover loose

wrx_dad82 October 27, 2022

By

2 out of the 3 knob sleeves fit nice and snug. One was extremely loose so when you would rotate it, it would just spin around the actual control mob. Subispeed set me another set and luckily 1 out of thos 3 fit snuggly. The other 2 were loose/slightly bigger diameter as well. Overall I got 3 that fit snuggly and the other 3 were functionally useless other than cosmetically better .

John October 5, 2022

By

The fit is almost perfect, I had to put a small piece of tape on the inside of one to get it to fit right

Red climate control knobs

Anonymous October 1, 2022

By

Super easy to install. The red really makes the knobs stand out. A great addition to my interior.
QUESTIONS & ANSWERS
No questions have been asked about this product.
Upload images for this product