Raceseng
Raceseng Reverse Lockout Base and Handle
2015+ STI
SKU: ESENG-2015-STI-RLOCKOUT-HANDLE-PARENT
Customize your STI shifter arm with the Raceseng R Lock Base + Handle! The R Lock includes the reverse lockout handle and base shift boot holder in two separate pieces. The handle glides smoothly on the shifter arm while base retains the shift boot. The R Lock will work on OEM and aftermarket shifter arms.
It will NOT work on the Subaru OEM short shifter.
Orange Reverse Lockout Base and Handle is DISCONTINUED.
Details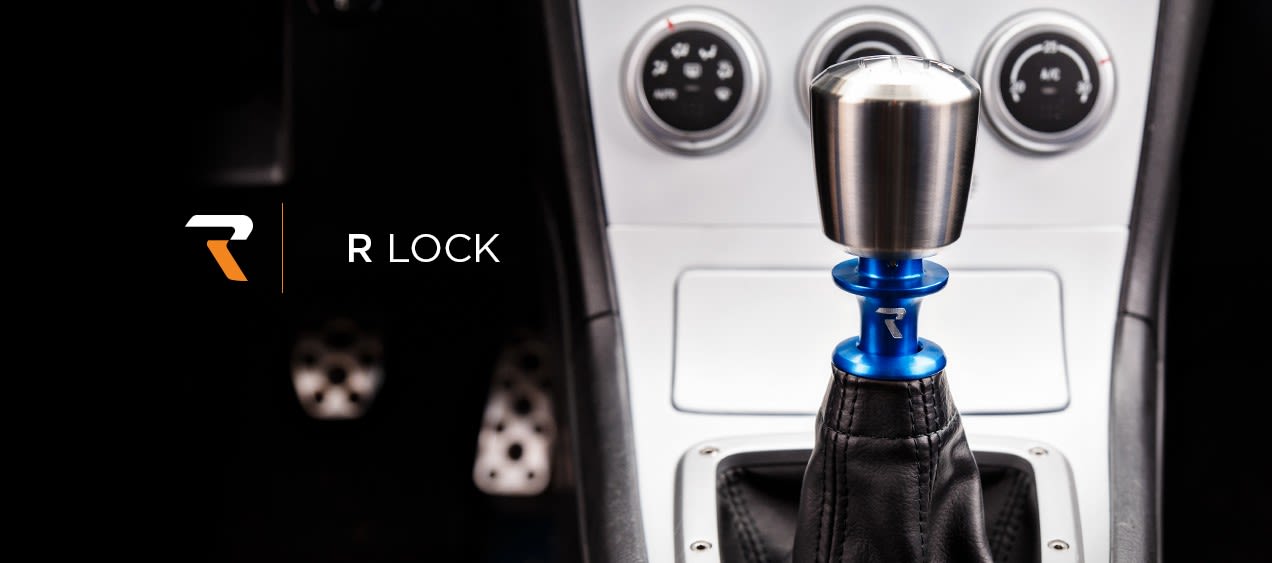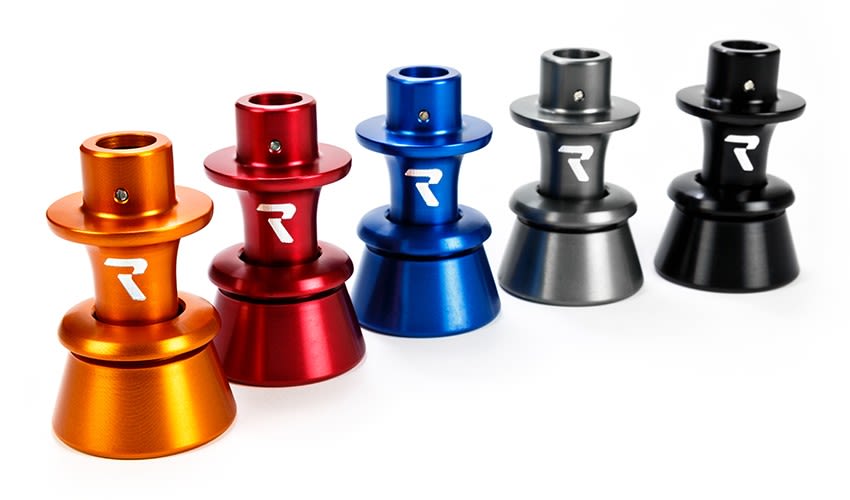 COLOR ARRAY
When it comes to customizing your ride, you want it to match your personality. Color is one of the ways to express that! The R Locks come in 5 anodized color options, orange, red, blue, gunmetal and black. Our proprietary anodizing process produces a brilliant finish meant to pop in your interior!
Orange Reverse Lockout Base and Handle is DISCONTINUED.
---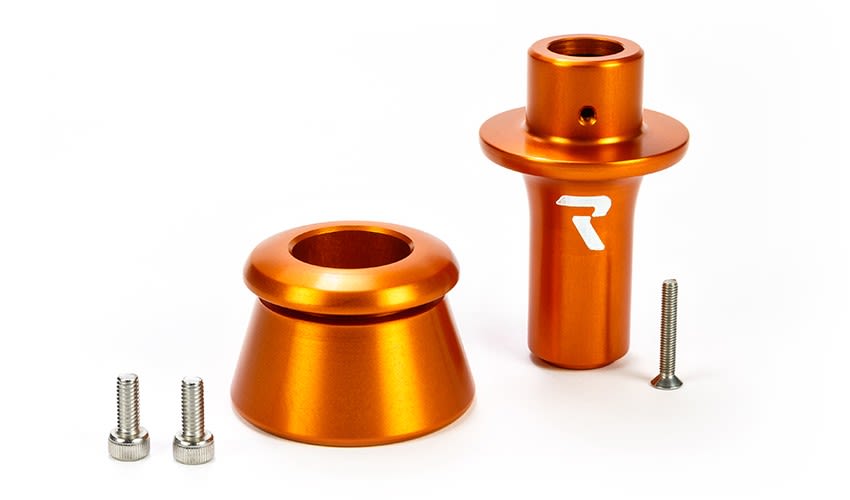 Material
The R Lock base and handle are machined from 6061 T6 aluminum on our HAAS SL10 CNC turning center.
Hardware
Stainless steel socket head hardware is supplied with the R Lock.
O-Rings
Buna-N o-rings are installed into the handle to prevent and isolate noise.
---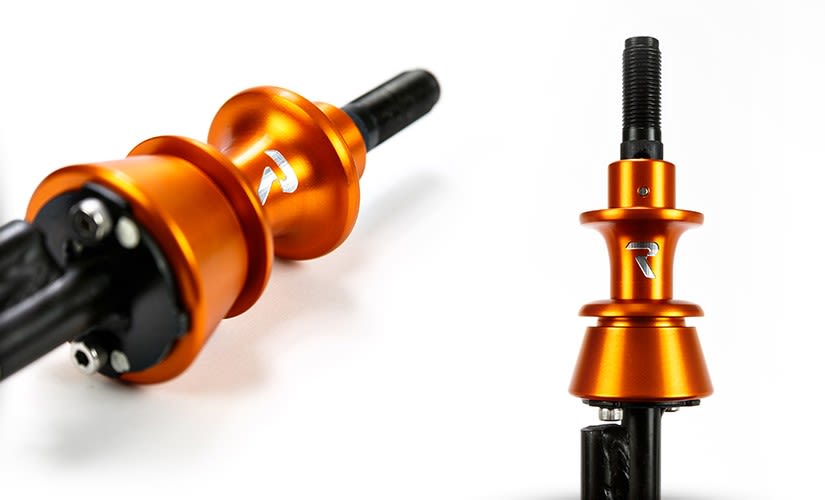 Compatibility
The R Lock will work on the following shifter arms:
15 Subaru STI OEM Shifter
Cobb Short Shifter
Kartboy Short Shifter
QUESTIONS & ANSWERS
No questions have been asked about this product.
Upload images for this product