Details
WASH & WAX CAR SHAMPOO WITH GLOSS
Why Buy This Product?
Premium wash & wax in one
Delivers a wet look shine
100% surface friendly
Super slick washing experience
Breaks down dirt and debris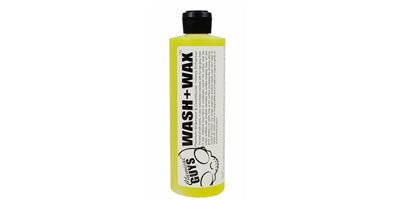 ---
How It works
The Wash & Wax Car Shampoo saves you time and gives your vehicle a clean, wet, just-waxed shine. Wash & Wax combines a biodegradable car wash with a high gloss dose of shine. Wash & Wax removes dirt and grime without scratching the vehicle's paint. The super slick formula is enriched with a gloss enhancer and wax to deliver a super slick finish to all painted and glass surfaces. A single wash delivers a wet glistening shine and has the added protection of a wax. Use Wash & Wax on paint, glass, gel coat, fiberglass, and plexiglass to maintain a clean, glossy finish with less upkeep.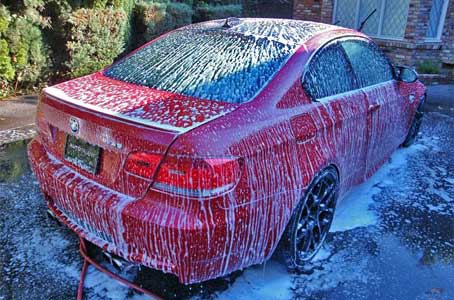 ---
Biodegradable Formula
The Wash & Wax Car shampoo is a new biodegradable formula and is packaged in 100% recyclable materials. The unique HDPE recyclable and recycled packaging is flexible and easy to squeeze while giving mother nature a little helping hand. All Chemical Guys gallon size containers and the Wash & Wax Container are 100% recyclable and environmentally friendly.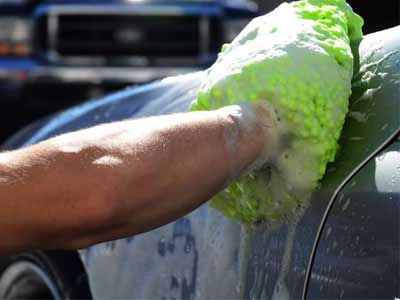 ---
More Product, Less Price
It seems simple because it is. From the beginning, Chemical Guys has dedicated our brand to providing our customers, clients, distributors, enthusiasts and friends with the greatest quality chemicals at the lowest factory discount pricing. By manufacturing our own chemicals, packaging and labels we can pass the savings to our customers while doing our part for the environment.
---
Help Eliminate Swirls and Scratches
When you are done washing your car and ready to dry it, use AfterWash to not only speed the drying process, but also moisturize your paint. 95% of swirls and scratches come from poor wash and drying habits. The advanced lubricating polymers in After Wash glide any premium microfiber towel over paintwork for a scratch-free shine.
People who viewed this item also viewed
QUESTIONS & ANSWERS
No questions have been asked about this product.
Upload images for this product