Carbon Reproductions
Carbon Reproductions 515 Carbon Fiber Low Profile Wing
2015+ WRX / 2015+ STI
Ships for free in the 48 states
SKU: CR-515We price match!
This unique wing uses STI style bases and a lower profile upper portion. Finished with a beautiful carbon fiber weave, it's a great addition to any vehicle. Includes top piece and two bases.
This item is brand new for Carbon Reproductions. Please note that there can be delays of 10-12 weeks when "ships from manufacturer" is displayed.
Details
Carbon Reproductions 515 Carbon Fiber Low Profile Wing
---
Almost all STIs are equipped with the OEM big wing. A popular trend for WRX owners is to install it as well. Why not try something a little bit different? This wing has an OEM look in terms of fit and finish but a lower overall profile. It's also brilliantly covered in carbon fiber.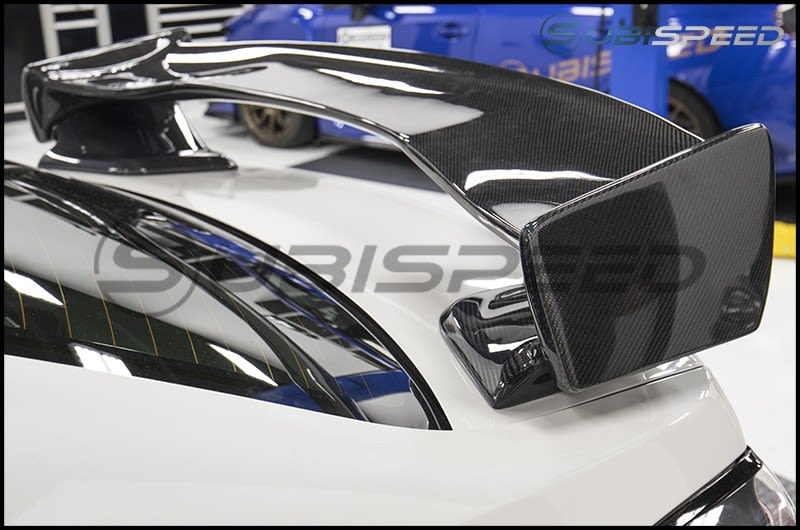 ---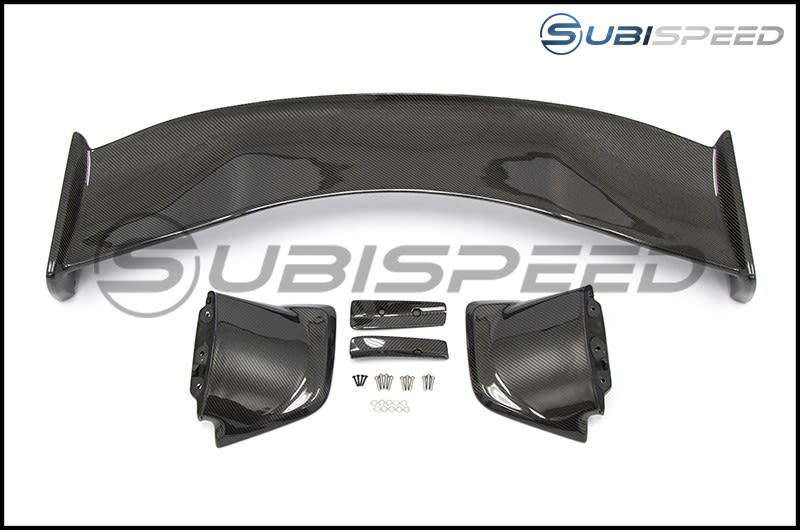 3 Piece Wing
For those who already have an STI wing or those who are looking to install one, the Carbon Reproductions Low Profile 515 wing is an excellent choice.
Includes 3 pieces. Top plus left and right bases.
NOTE: The carbon fiber bases of this wing have a different bolt pattern than the stock STI wing. You can use your stock STI wing bases (painted) with the upper portion of this wing or drill new holes.
---
Installation
Now includes a template to aide in install. This makes it easier to identify locations for drilling. Two holes per side are required. We recommend taping the area off with painter's tape and using a Sharpie to mark the holes.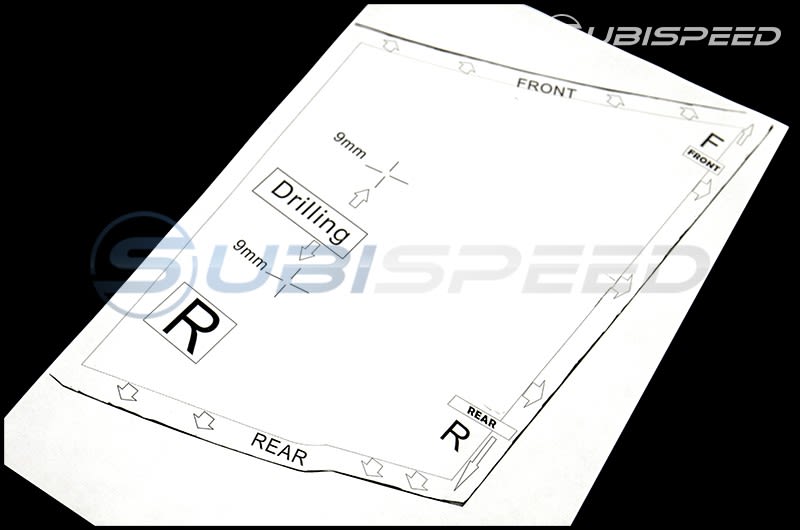 3 customer reviews
Carbon fiber low profile wing

2022 WRX Sport-Tech July 31, 2022

By

I did install this Low Reproductions carbon fiber wings on my 2022 WRX Sport-Tech and took it me about 3hrs to install and now looks really good and fit perfect

Must have for WRX!

Bzarry August 9, 2018

By

I love this wing especially if your looking to add some pop to your WRX. This wing is not the same height as the STI oem wing, but the width is the same. I love it because it's not too obnoxious. The installation was not the easiest especially if you're afraid of drilling holes into your trunk. The template that comes with the wing does not fit the base. You will have to create your own template. (I used painter paper from Lowes). The bolts that come with the wing to bolt onto the trunk are too small. You will have to buy longer ones. All in all, the installation was definitely a challenge and will take a couple of hours, but it's completely worth it if you want to stand out from other WRX's.

Looks amazing!

Jevon December 13, 2017

By

If you've never installed a wing before it can be very nerve racking to drill into your trunk. The cut out that came with the wing was perfect on the right side but a little off on the left so I had to drill another set of holes on my trunk. No instructions so I had to 'Wing' it (pun intended). Lost several bolts inside the base of the wing trying to secure it and no extra bolts were given so I had to go to the local hardware store for more... sadly I can't get the bolts that were lost in the base out so I guess they are there for good Overall the build quality is nice and the wing looks factory quality. Sits nice and low and not obnoxious.
QUESTIONS & ANSWERS
No questions have been asked about this product.
Upload images for this product