Chemical Guys
Chemical Guys All Clean+ Citrus Based All Purpose Super Cleaner 16oz
The Foam & Wool Citrus-Based Pad Cleaner is a citrus-based cleaner and conditioner that contains citrus degreasing agents that break up oil and eliminates every last trace of residue.
Details
Chemical Guys All Clean+ Citrus Based All Purpose Super Cleaner 16oz
---
Why Buy This Product?
Works on both interior and exterior surfaces
Eliminates dirt and grime upon contact
Superior foaming action
Fresh citrus scent
Can be diluted for various cleaning needs
All Natural Formula
The unique All Clean+ formula uses the power of nature to remove dirt and grime easier than ever imagined. Natural citrus extracts break down heavy dirt and grime upon contact restoring any surface back to showroom condition. All Clean+ is tough on dirt, yet gentle on sensitive surfaces giving you ultimate cleaning possibilities. The fresh citrus scent makes detailing your vehicle a pleasant experience while also removing odors. Coffee, wine and pet stains can be removed from your vehicle's interior with ease. Plastic surfaces can be restored back to glory with the natural cleaning power.
FTspeed's How to Detail Your Engine Bay Video
---
How It Works
All Clean+ is a citrus-based, all natural cleaning formula that cleans away dirt, grime and stains from any surface. All Clean+ is safe to use on both the interior and exterior of your vehicle. All Clean+ is an all purpose cleaner that cleans virtually any surface. The all natural citrus-based formula is designed to remove dirt, grime, stains and filth faster than ever imaged. The professional strength biodegradable All Clean+ removes stains and odors with the cleaning power that detailers demand. The unique formula utilizes natural citrus extracts to clean any surface. It works on everything from carpets to engines bays. All Clean+ has superior foaming action that is strong enough to lift dirt and grime directly out of floor mats but gentle enough to safely clean plastics and vinyl. All Clean+ works wonders on tires, plastics, rubber, carpet, wheels, door jams, engines and undercarriages by eliminating grease, grime, dirt and tar upon contact. This advanced all purpose cleaner allows for endless detailing possibilities. All Clean+ is the perfect way to handle the dirtiest jobs. All Clean+ is the perfect solution for your exterior/interior cleaning needs.

---
Superior Foaming Action
All Clean+ utilizes foaming technology for a deep cleaning on any surface. The superior foaming action gets deep down into carpet fibers to pull out the most stubborn debris. Foam works great at getting into cracks and crevices to remove dirt, dust and grime effortlessly. The foaming technology gives you more cleaning possibilities than any other cleaner. Detailing is all about possibilities. Discovery how clean your car, truck, motorcycle and RV can really be with this versatile all purpose cleaner.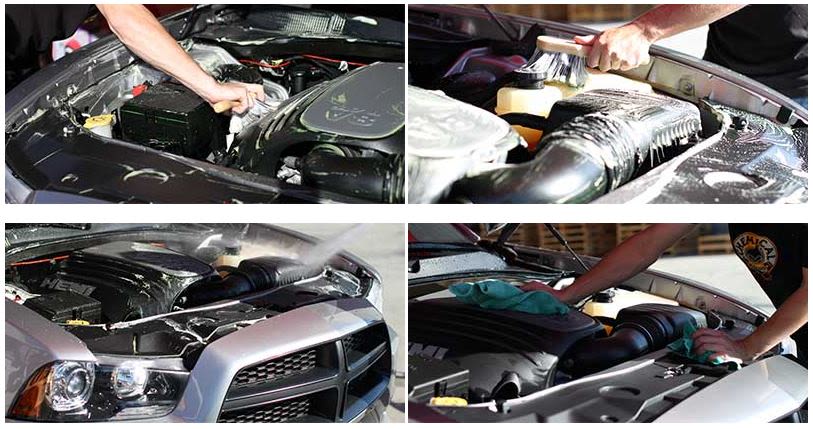 ---
Cleans Interior and Exterior Surfaces
Discover the true meaning of versatility. All Clean+ can clean any surface, both interior and exterior. Clean carpets, tires, plastics and engine bays with this advanced super cleaner. Our high-tech cleaning formula will restore surfaces back to original condition quickly and easily. All Clean+ is super concentrated. One gallon makes up to 20 gallons giving you more bang for the buck. Easily remove the most stubborn grease and grime from any part of your vehicle. With Chemical Guys, less is more! Find out how clean your car really can be with All Clean+.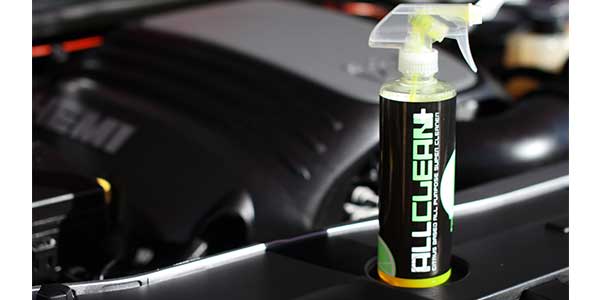 ---
People who viewed this item also viewed
1 customer review
One of the best

Alexander April 4, 2019

By

One of the best all Cleaner out there IMO
QUESTIONS & ANSWERS
No questions have been asked about this product.
Upload images for this product