Cosmis
Cosmis Racing R1 18x9.5 +35mm Hyper Bronze
2013+ FR-S / BRZ / 86 / 2014+ Forester
Ships for free in the 48 states
Get out your list of demands and start checking them off one by one. Price, design, finish, proper brake clearance... Check!
Price is for a complete set of 4 wheels.
Details
Cosmis Racing R1
The R1 wheel is a solid choice for this chassis. A great design, various colors, and it clears the factory Brembo brakes on STIs (both 4 and 6 piston variants).
New to our website but not to the industry. Cosmis has various designs and more products in the pipeline for 2018. They have taken part in the design, manufacturing, and distributing process of their wheels for over a decade.
NOTE: Requires use of 60 degree conical/cone shaped lug nuts.
---
Specs
Bolt Pattern: 5x100
Finish: Hyper Bronze
Offset: 35mm
Size: 18x9.5
Comes with center caps
Price is for a complete set of 4 wheels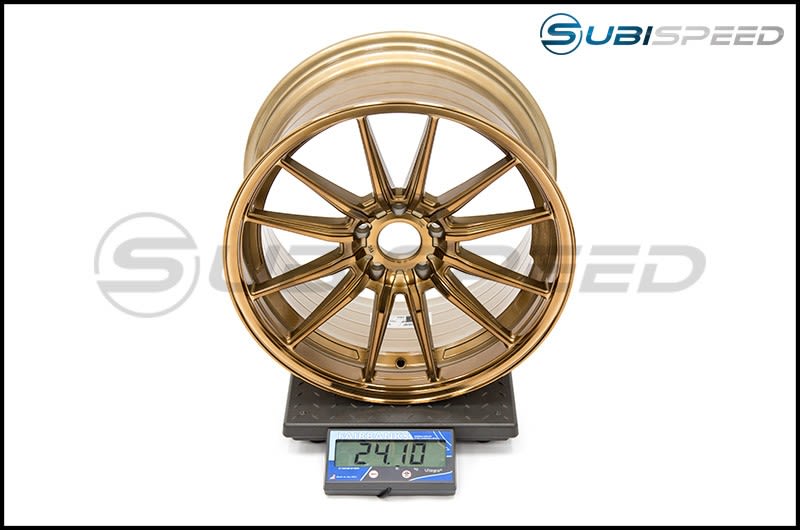 ---
NOTE: Careful consideration of wheel width, offset, and tire sizing must be observed when choosing and installing larger wheels. Adding larger wheels may lead to rubbing on suspension components or bodywork. Wheel spacers, new alignment settings, inside fender modifications, or other adjustments may be required. For more information on wheel fitments in general, please contact us!
Upload images for this product