Details
OLM + OEM Components
This kit allows you to upgrade your 2017 86 or 2017 BRZ with ease. It was designed for customers who did not have fog lights from the factory. Blending OEM fog light bezels, mounting hardware, switches, and such with a premium LED housing results in a sleek package which comes in under the Subaru or Toyota full OEM kits.
Corona Fog Light Housings
The OEM lamps in the new 86 and BRZ are LED and so are these. The added bonus is the ultra bright Corona DRL rings present in these lamps.
Sold as a PAIR
---
APPROXIMATE COLOR TEMPERATURE
BENEFITS
Current draw does not exceed factory wiring limits
Improved visibility
Integrated DRL Halo
Plug and Play for vehicles equipped from the factory with fog lights (main light)
Easy to install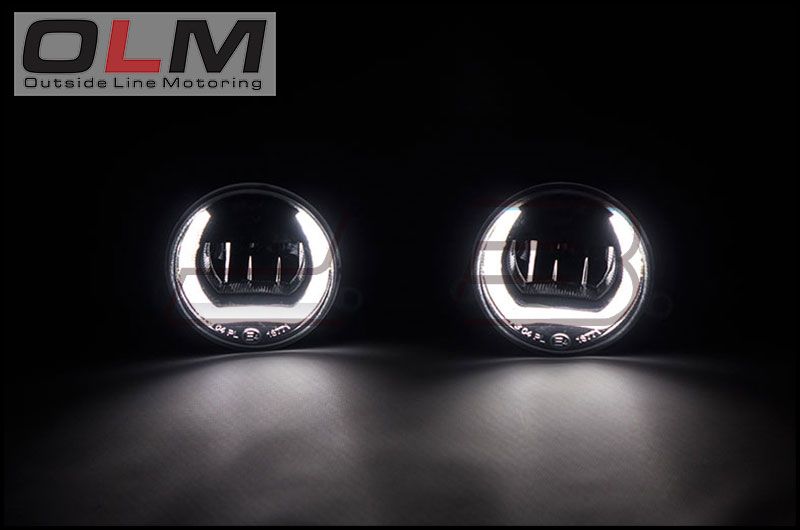 ---
Kit Contents
Corona Fog Lights
OEM Bezels
OEM Fog Light Switch
OEM Style Switch Bezel
Plugs into existing fog light wiring harnesses (factory equipped in all vehicles regardless of vehicle came without fog lights).
---
FT-86 SpeedFactory Fog Light Install Video
This video serves as a guide to installing fog lights on your vehicle. This OLM kit provides a direct plug in switch though and NO drilling for the switch is required. You will plug it into the same harness as in the video, but there will be NO crimping required either. The OEM wiring harness is not very long so please unclip it from the metal bracket to provide yourself with more wire to work with.
---
Additional Wiring Notes
Connect the red wire to the location in the picture below. This will allow the halos to come on whenever the vehicle is on. It also is required to have power in order for the fog lights to work. The yellow wire turns the halos off when 12v is applied to it.
The remaining plugs connect to the existing OEM fog light relay harness sockets (H11/H16).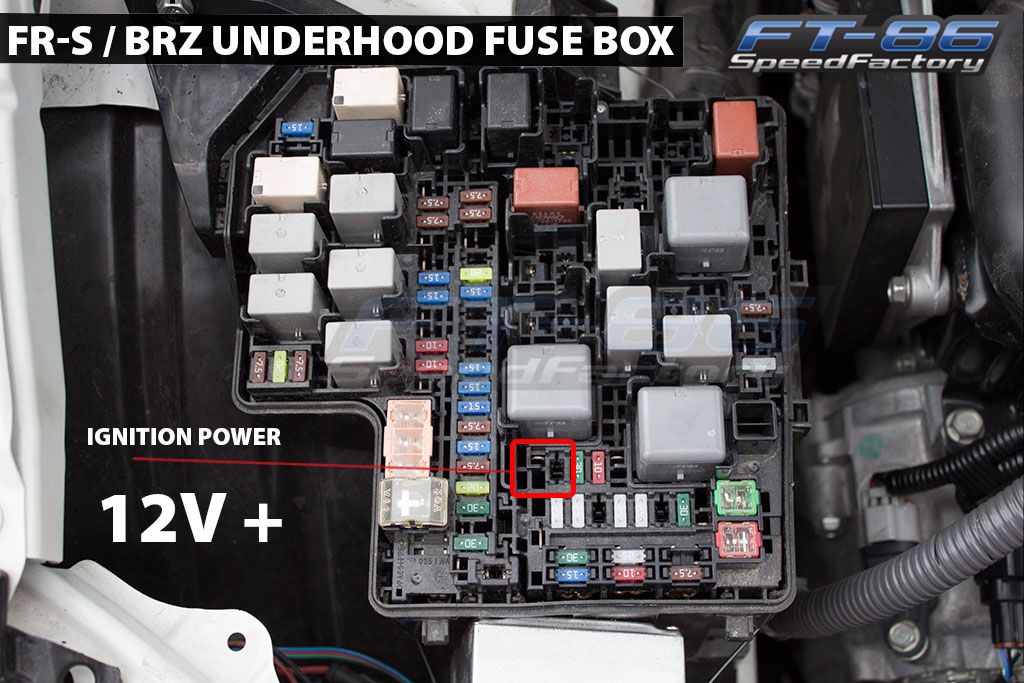 The provided OEM fog light switch plugs into an existing OEM plug. To get extra slack, you must disconnect the clip holding it to the metal frame.
---
Featured in FT-86 SpeedFactory's New Products April Video
---
Warranty
1 year manufacturer's warranty
People who viewed this item also viewed
Upload images for this product