Details
Authentic Subaru OEM JDM Console Hood
Here's another part that we just didn't get in the US of A. The US hood that goes over the factory gauges is smaller and made out of bare plastic. The JDM hood is actually longer which should improve visibility of the gauges in direct light and has a leather like finish. There's also black stitching on the front.
Removal of the OEM hood is not difficult and the replacement is a direct fit.
NOTE: Some pictures in this product listing may show the red stitching for reference. The installation and use of this item is the same, but the stitching is BLACK.
Subispeed Install Video
---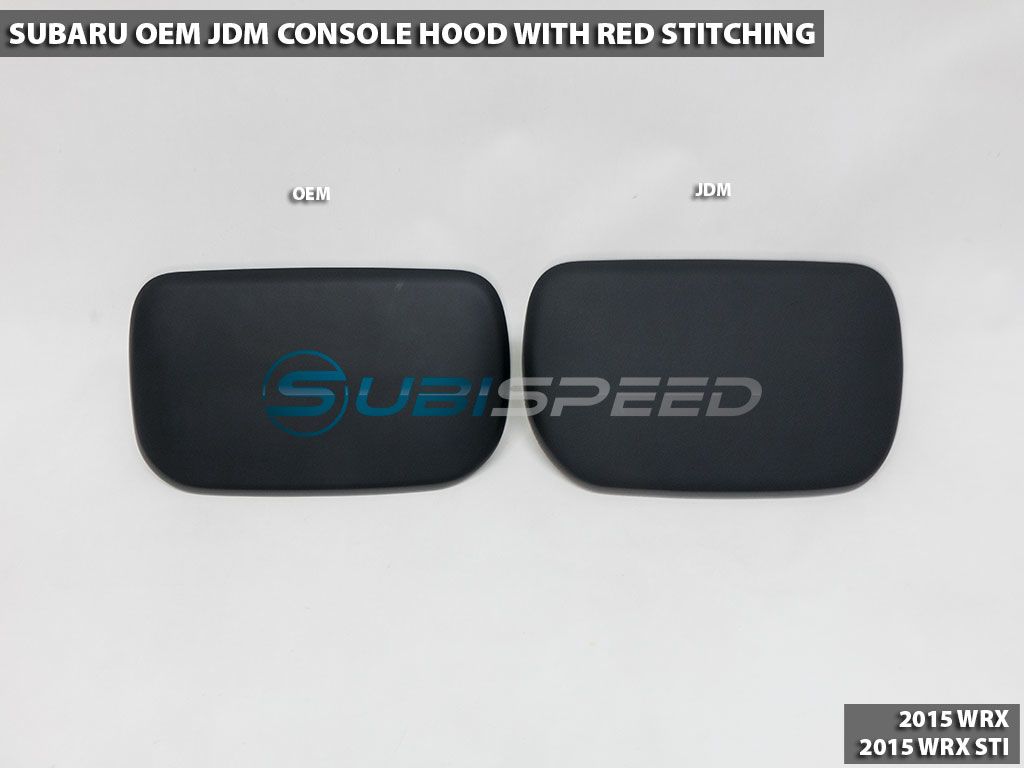 JDM vs OEM
This pictures illustrates the differences in sizes and finishes. The hood kit includes two pieces. The actual hood cover with its padded, leather like finish with blue stitching and the larger mount which goes around display.
QUESTIONS & ANSWERS
No questions have been asked about this product.
Upload images for this product
© 2014 Subispeed. Powered by JB Autosports.