COBB
COBB Stainless Steel 3" Turboback Exhaust (Resonated J-pipe) System
- 2015+ WRX
Ships for free in the 48 states
COBB combines their SS Non-Resonated 3" J-Pipe and Cat-Back exhaust to create the ultimate exhaust solution for you 2015 WRX! Simple bolt-on installation of these components offers excellent power gains, outstanding build quality and an impressive exhaust note. The Turboback includes: COBB SS 3" J-Pipe COBB SS / 3" WRX Cat-Back Exhaust. The Turboback requires secondary restrictor pill removal. Click
here
for instructions.
Details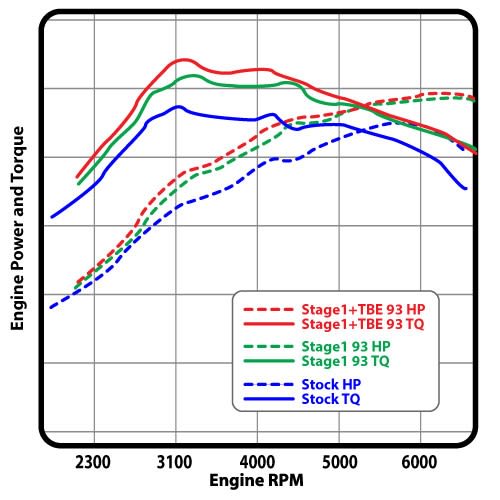 COBB Package
COBB combines their SS 3" J-Pipe and Cat-Back exhaust to create the ultimate exhaust solution for you 2015 WRX! Simple bolt-on installation of these components offers excellent power gains, outstanding build quality and an impressive exhaust note. The Turboback includes:
COBB 3" SS 3" Resonated J-Pipe
COBB SS 3" WRX Cat-Back Exhaust
2015 Subaru WRX Stage1+TBE Results
Peak Gains: +10% HP / +15% TQ
Max Gains: +18% HP / +17% TQ
---
Exhaust Video
---
Subaru SS 3" Resonated J-Pipe
The COBB J-Pipe replaces what is traditionally referred to as the "downpipe" on previous Subaru vehicles. With the relocation of the turbocharger for the 2015+ WRX, the first section of exhaust no longer requires a downward turn but instead uses a sharp "j-turn" to route exhaust towards the back of the vehicle. During testing, we discovered when running a stock cat-back with an upgraded J-Pipe, there was a resonance issue when cruising at highway speeds. Thus, we have gone a step above and beyond to offer a resonated version to our customers that want to keep their stock cat-back. You can also use the resonated J-Pipe if you want to quiet down the turboback system!
Features:
200 Cell Metal Substrate High Flow Cat
3" 304 Stainless Steel Construction with Resonator
CNC Mandrel Bent Tubing
Cat-Back Connection - 3" Flat Flange or Donut Adapter
Ready to Run with COBB OTS Maps
WRX 6MT Only
---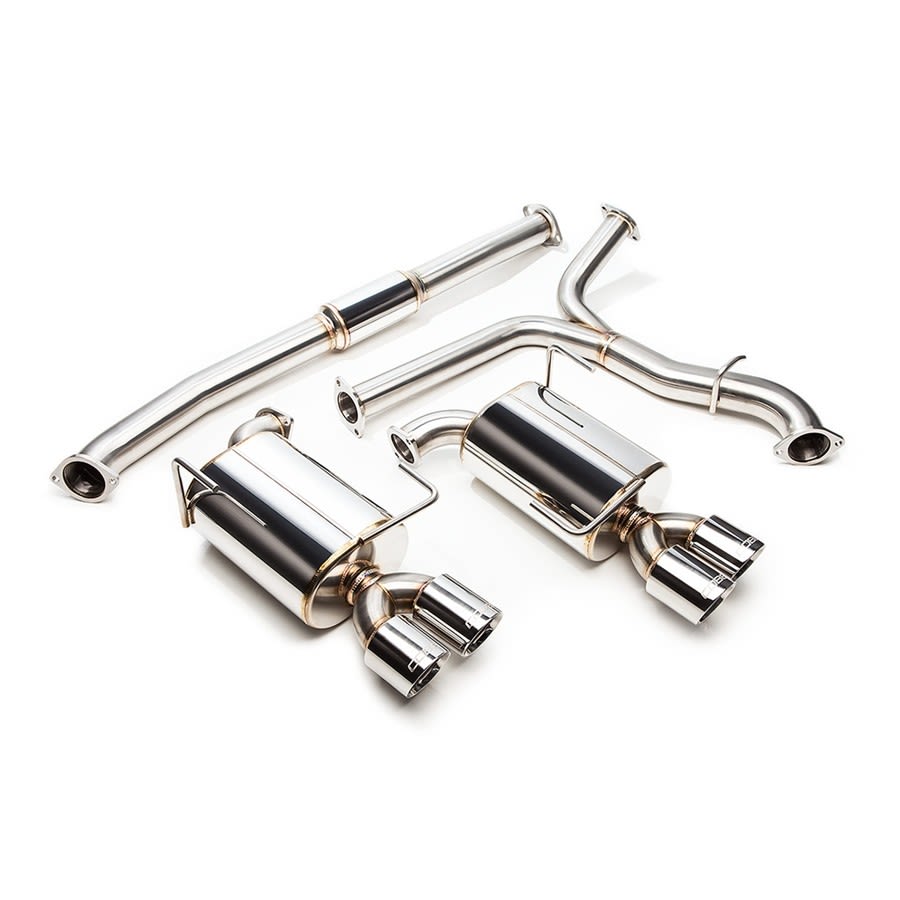 Cat-Back Exhaust
304 stainless steel is used throughout the exhaust construction. All components are meticulously TIG welded for outstanding appearance and strength. Four custom exhaust tips fill the factory bumper cut-outs perfectly, protruding just enough to show off the COBB logos etched into the top of each polished tip. Perfect fitment is achieved with either the Subaru factory downpipe or the COBB 3" SS Downpipe. The COBB 3" SS Cat-back Exhaust for the 2015 Subaru WRX/STI is a triumph in design and execution. Install the COBB 3" SS Cat-back Exhaust on your WRX/STI and experience performance like no other.
Features:
2.5" & 3" 304 Stainless Steel Construction
Ready to run with COBB OTS Maps
Quad 3.5" Tips
CNC Mandrel Bent Tubing
TIG Welded
Hardware Included
*The Turboback requires secondary restrictor pill removal. Click here for instructions.
J Pipe Comparison
1 customer review
Excellent product

Kurtis September 16, 2016

By

Installation was straight forward, and the fitment was as good or better than stock. Overall the parts themselvs are very high quality and I believe they will last the life of the car for sure. The tone is nice and deep with no cheap sounding buzz or drone. When flooring it through to redline, it does get a good bit louder but still keeps a quality tone that does not have the embarasing "ricer fart can" sound like some other cars make. The power gains are noticable and 1st through 3rd gear are the easiest to feel. Boost comes quicker and power goes all the way to redline. That is with the Cobb stage 2+ Big SF tune with 91 oct HWG. Highly reccommend this product.
Upload images for this product

Feel free to share pictures of your vehicle with this product!