HKS
HKS S4 Legamax Premium Ti-1 Axle Back
2015-2018 WRX
Ships for free in the 48 states
SKU: 31021-AF024We price match!
HKS is no stranger to quality. This new HKS S4 Legamax Premium Ti-1 axle back is no stranger to it either. Crafted from high quality stainless steel and not adding to much noise but adding just enough to let everyone know you're out there with a nice baritone hum.
Details
HKS S4 Legamax Premium Ti-1 Axle Back
About silencer shell type of silent Hi-Power
TYPE-S/Oval silencer for noise reduction.
TYPE-H/Round silencer for performance.
Specs:
Shape of muffler:Ti-1
Close noise level:
Clearance 180mm
Weight 14.6kg
---
About Center Pipe
Diameter of center pipe is the portion that has the largest diameter. (Excluding silencer and tip.) It is the condition with stock suspension.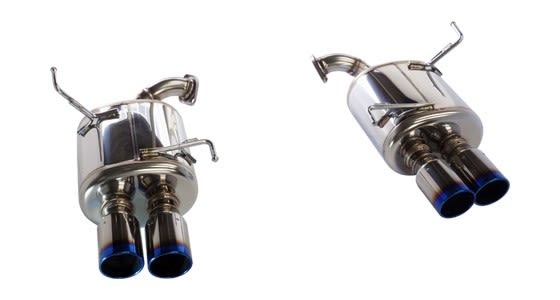 ---
Road clearance
Minimum road clearance between HKS muffler (Any parts included in the kit) and road surface. Therefore, it may be different from actual road clearance of the vehicle. The data is basically the condition with stock suspension. However, please understand that some items have data with low down spring or ride height adjustable suspension kit.

People who viewed this item also viewed
QUESTIONS & ANSWERS
No questions have been asked about this product.
Upload images for this product