Sticker Fab
Sticker Fab Special Edition Dark Smoke Honeycomb C-Cut Tail Light Overlays
2015-2020 WRX & STI
These unique materials can give your vehicle a truly unique look. In a world of stock vehicles, you can stick out with a simple modification like this. Unlike most overlays, this has a pattern in it.
Easy to install.
Details
StickerFab Honeycomb C-Cut Tail Light Overlays
Sticker Fab special edition materials take unique to another level. These materials are high quality and not used by the masses due to their cost. This makes it costly for untrained companies to produce templates. Any error could result in the loss of money and stocking the material is expensive as well.
The material is made in the USA and ultimately cut into proper templates for your vehicle in the USA as well.
Make your vehicle your own by added these little touches. They install over OEM tail lights and can be reversed if you sell your vehicle or update your styling theme down the road.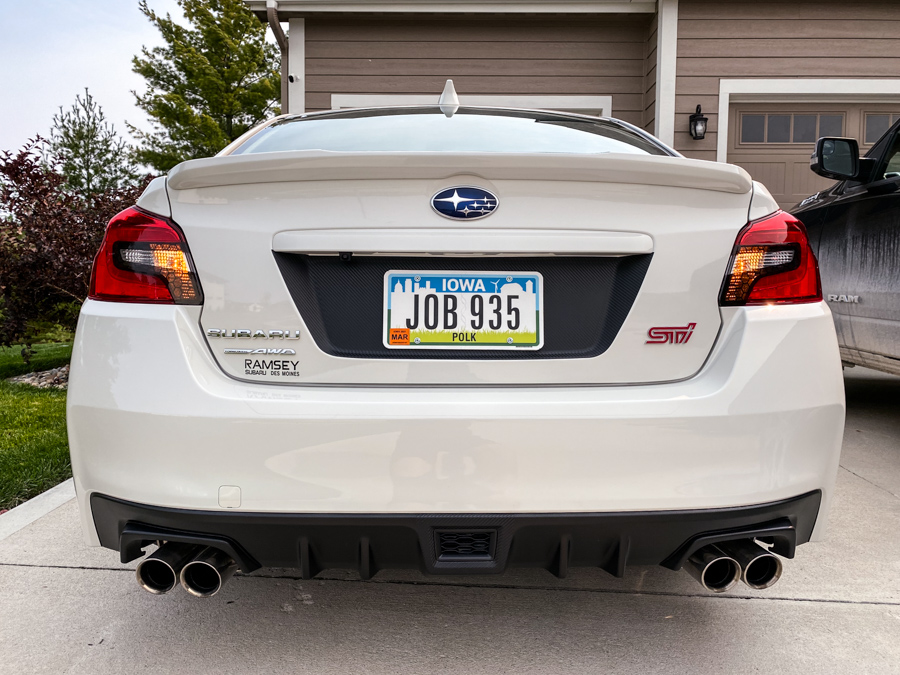 ---
INSTRUCTIONS
Wash your hands and make a soapy water mixture (1 drop of dishwash soap + water). You want to clean the application area and up to around 6 inches past that.
Apply your soapy mixture to the back of the vinyl. This will prevent it from sticking to itself (especially if it is windy) and sticking immediately to the tail light. Start aligning the bottom and work your way around to the top potion.
The water allows you to lift up the vinyl and slide it around. When you are happy with the position, just use your fingers to squeegee out the water / air bubbles.
People who viewed this item also viewed
1 customer review
Nice way to spruce up the tail lights!

CyclicMoth September 25, 2021

By

I installed it this morning by following the approach mentioned in the video. The overall install process was easy, but it does take a few seconds to get it perfectly aligned. Once applied, I really like how it looks, especially the honeycomb design!
QUESTIONS & ANSWERS
No questions have been asked about this product.
Upload images for this product