Modified Technologies Sequential Tail Light Upgrades
2015+ WRX / 2015+ STI
Ships for free in the 48 states
Treat yourself and your vehicle to a custom upgrade. Here's a real opportunity for a unique look. Comes with necessary wiring, circuit boards, labels, and instructions to get the job done.
NOTE:
This does require cutting and resealing the tail light casing.
Details
Modified Technologies DIY Tail Light Upgrades
---
So what is it?
Most will compare this product to standard, drop in LED boards on the market and that simply is NOT the case. Apples and oranges to say the least. Simple one-off VIP Style LED Tails start at over a grand for basic setups and can easily work into the $3K+ range. This kit gives you the supplies necessary to make it happen yourself for just a small fraction of the cost needed before! This is for those that want a killer lighting setup without the crazy, one-off price tag. Lights are so much cooler when they move!
---
Form Meets Function
Keep the factory look of your tail lights but with so much more functionality! Our LED boards complete the C-bar shape and give your ride a premium look. With the running light animations, sequential turn signals, and a looping show mode, your WRX is sure to stand out from the rest.
---
Key features include:
Proprietary board design
Sequential turn signals with 1 tap, 3 signal feature
Parking/running lights on/off animation
Looping show mode with optional key fob remote
Limited Warranty: One year warranty against manufacturing defects
Made in USA
---
The Deets
All boards are designed and manufactured in house. Yes, they are indeed homegrown. No importing here! Our WRX boards utilize a combined 164 Osram TOPLEDs separated into 28 channels to create the unique animations you see here. Installation is mostly plug and play with a few T-tap connectors and minor wiring but don't be fooled; cutting is required! The 15+ WRX/STI tails must be cut open and the factory reflectors must be trimmed to feed the wires through. We always recommend professional installation. Check out our list of authorized installers if you do not feel comfortable installing the product yourself.
Total of 164 Osram TOPLEDs
280mA amp draw/side
14 channels/side (switched ground)
Mostly Plug and Play Wiring
Cutting required
Note: If you do not purchase the optional key fob remote, you can simply wire the show mode signal to a switch.
---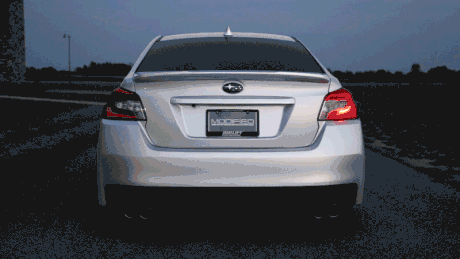 What's Included?
LH and RH LED Boards with wiring
Sequencer with wiring
T-Tap connectors for input signal
Installation Instructions
Key Fob Remote for Show Mode *optional
---
Reverse Boards
These ultra bright reverse boards are really designed to impress. With 71 LEDs per side, even if you tint your tail lamps, there will still be some serious output. Comes in either sequential or static, you decide.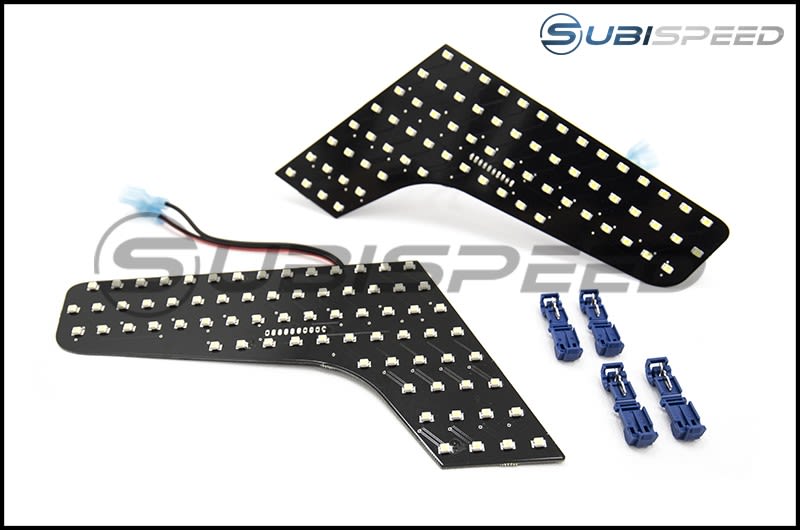 ---
Optional Items
Add a Fuse with Fuse
This simple add on lets you install an add a new circuit to your fuse box. Find a constant power circuit and stick this add a fuse on it. For items in the back of the vehicle, we always use a fuse in the driver's side fuse box (by the left knee).
OLM 1ch Wireless Remote
Quickly start and stop the show mode feature with this wireless remote. Comes with two remotes and is perfect for this setup!
T-Tap 20 Pack
Since most of your connections are waterproofed simply by being inside the vehicle, these can come in handy for quick installations if you do not want to solder.
Upload images for this product

Feel free to share pictures of your vehicle with this product!