FactionFab
FactionFab Axle Back Exhaust
2015-2021 Subaru WRX 2015-2018 Subaru STI
SKU: 1.10204.2-FFA1.10204.1-PARENTWe price match!
Every Subaru needs more rumble and Faction Fab has the answer! The axle back can be installed in a matter of minutes, and unlock the sound and style you are looking for.
Details
FactionFab Axle Back Exhaust
---
Every Subaru needs more rumble and Faction Fab has the answer! This is a quick and easy way to increase the performance, looks, and sound of your vehicle. These are direct replacements for the heavy and aesthetically unpleasing stock mufflers with muffler deletes. Installation can be performed in a matter of minutes using simple hand tools.
---
Features
100% made in the USA
304 stainless steel construction
Thick laser cut 3/8" flanges
Sturdy 1/2" hangers
TIG welded by hand
Twin wall polished 3.5" tips
Over 6lbs lighter per side over stock
Direct OE replacement for factory mufflers (not compatible with SPT system)
Includes brand new hardware, OE gaskets, and anti-seize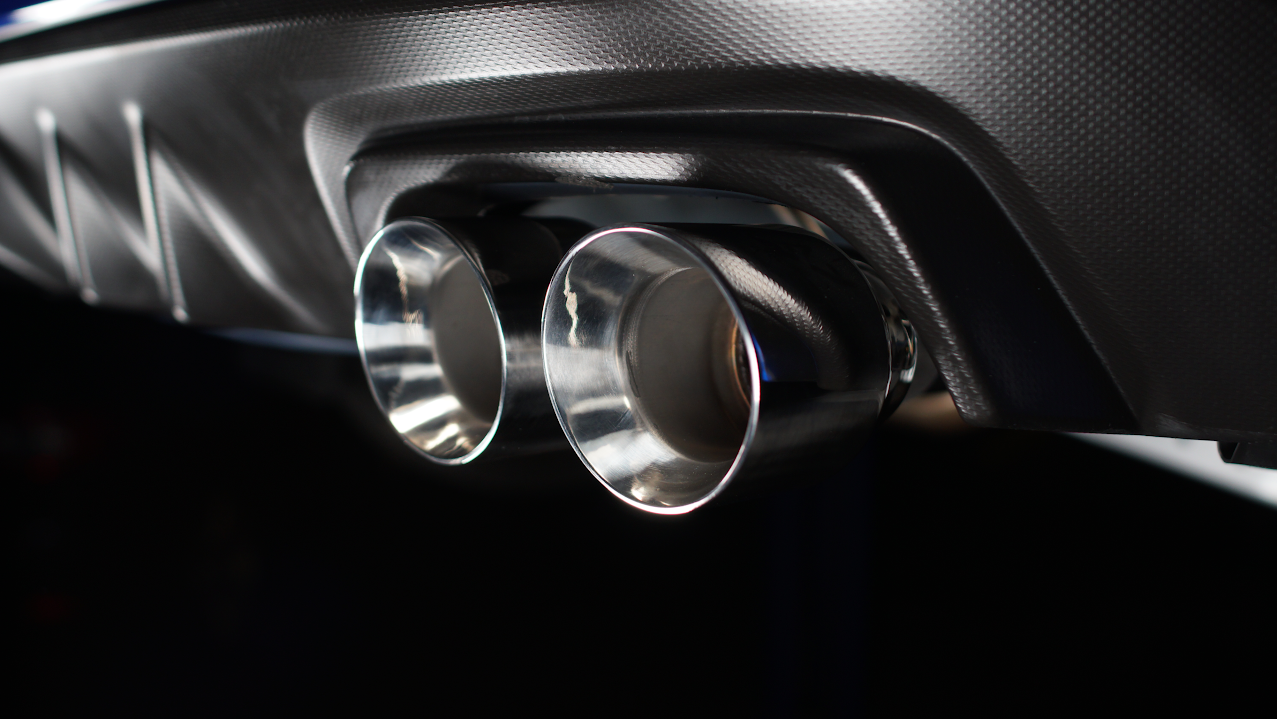 ---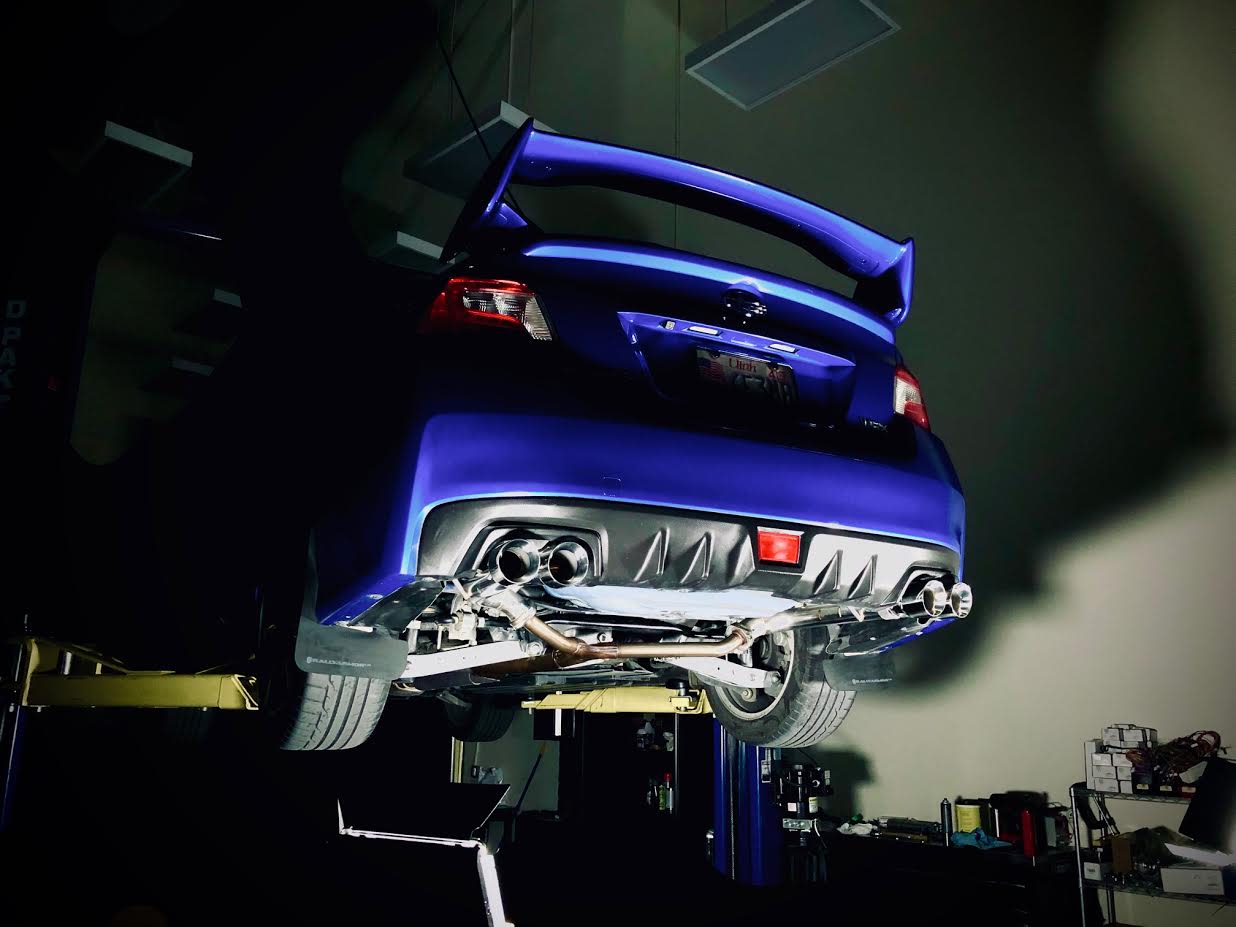 The Faction Fab OEM replacement axle-back systems are specifically designed for the VA 2015 - 2020 WRX and 2015 - 2018 STI with stock or direct stock replacement mid-pipes. These systems are 100% made in the USA, using American sourced tubing for best quality and manufacturing methods. The systems are made from mandrel bent 16 gauge 304 stainless steel, 3/8" thick laser cut flanges and sturdy 1/2" hangers. All components are meticulously TIG welded by hand to perfection for a long and reliable service life. To finish it off, the systems use slip-on exhaust tips, allowing you to fine tune the position of the tips relation to the bumper.
7 customer reviews
Overall great buy for the price

Dylanflat2.0t March 19, 2022

By

It was pretty easy to install with the right tools tho one of the bolts on the clamp broke. The sound on cold start is real nice and loud and after that not to loud. Cruising around d it sounds reall nice but does have a low drone at about 80mph

Overall not impressed for the price.

Cody February 19, 2022

By

Bought these in the stainless in December. Out of the box one of the tips had some dings in the rolled edge. No huge deal and everything else looked great. Exhaust came with a set of Grimmspeed gaskets to replace the factory ones. That's about where the good ends. Install was simple like any axle back. On my 2020 WRX the driver side fit well but the passenger side was horrible no matter how much I adjusted and refitted. This side was digging the tip into the bumper no matter what I did. The tips for both sides stick out extremely far even when bottomed out. Ended up having to spend another $60 at an exhaust shop cutting the pipes so the tips would sit right and had to cut a notch into the passenger side of the factory Y section to get the placement right for the passenger side tip. Overall would not recommend for this price point when there are proven better fitting brands for similar cost.

Anonymous December 23, 2021

By

Does what it's supposed to do..but

Josh November 17, 2021

By

The installation was very easy, the only hard parts were getting the factory bolts loose and the mufflers off their hangers, but other than that the process was quick and easy. One issue that I have is that for me, the left side hangs slightly lower than the right, and since the tips aren't welded on they tend to rotate a bit after driving for a while. Other than that, I'm very happy with how it looks and sounds.

Deep, rich tone with good build quality and awesome tips.

Dustin June 19, 2021

By

I was worried about getting a muffler delete kit, but this system is extremely well-built with clean welds done by hand, a cool placard tack-welded on, and amazing burnt tips that are adjustable. The tone is very deep and has a good rumble to it, while not being obnoxious or having drone. I'm very pleased with this kit and I'd recommend it.

Rusted bolts

Baesic December 19, 2020

By

Rusted bolts and one side of the exhaust tips didn't fit had to bend part of it and overall sound kinda disappointing

EXCELLENT Fit and finish! Great Customer Service

AirWolfe81 December 8, 2020

By

First of all, these shipped out super quick, even though they were on back order. When I openend the box I found 2 left side tips. FactionFab quickly responded to me and shipped the correct part to me that same day!!! Excellent Customer service. As for the install, it was a breeze and fit EXACTLY. No need for adjustments or anything. Fit like a glove. The sound is awesome as well. I would recommend these to anyone!!
QUESTIONS & ANSWERS
No questions have been asked about this product.
Upload images for this product