Details
FactionFab Turbo to Downpipe Gasket
---
Faction Fab Lower Uppipe Gasket, great quality and won't break the bank.
Showed on this page is the Faction Fab Multi-Layer Turbo to Downpipe Gasket. This is a quality and durable gasket that will provide your vehicle with a durable seal to maintain the performance of your vehicle.
The pictured showed is how the gasket compresses and creates the tightest seal possible.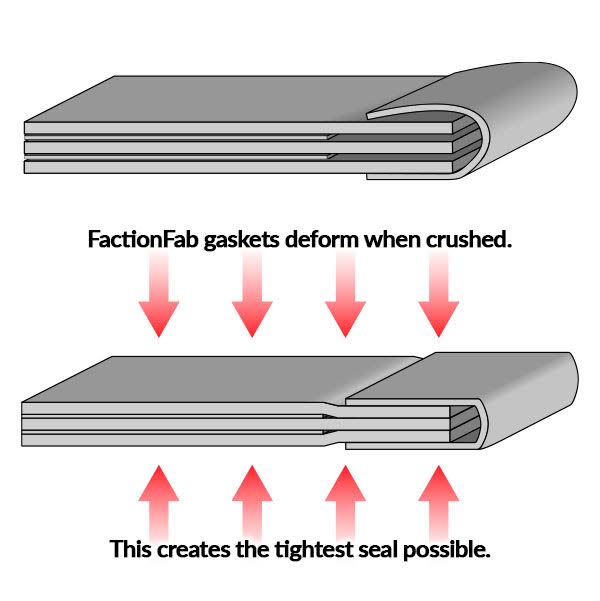 ---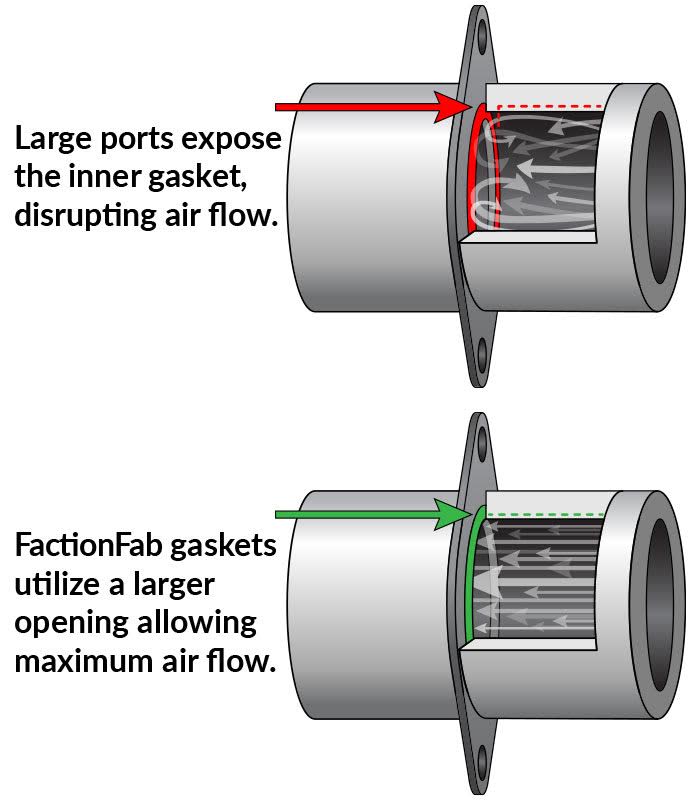 Features
304 and 430 stainless steel material construction
Made in Japan
Multi-layer steel construction using head gasket technology
30% Compression upon installation to provide perfect sealing for imperfect surfaces
Undercut intermediate layers to all for proper crushing to reduce exhaust leaks
Round vs U shaped fire ring to promote better sealing
Competitors have no compression on their "reusable" gaskets
OEM has 15% compression
Enlarged bore size to accommodate ported exhaust systems/heads, or exhaust systems using larger tubing size
Upload images for this product