Chargespeed
ChargeSpeed Cooling Air Plate
2015+ WRX / 2015+ STI
The purpose of this shroud is to improve the cooling efficiency of your radiator by channeling the incoming air to hit the face of the radiator as well as into the air box and intake systems rather than having the air be diverted into the engine bay.
Details
ChargeSpeed Cooling Air Plate
---
The flow of air is not only limited to the outside of a car. To maximize cooling capabilities, a radiator needs a direct flow of air to allow an engine to maintain consistent temperatures on the race track. Because of structural gaps above the radiator, the flow of air could escape making the radiator not as efficient as it could be. To help improve the flow of air into the radiator, Chargespeed Cooling Air Plates can be utilized to channel the flow of air directly to the radiator. This will improve the efficiency of the radiator while adding a high-tech, race inspired look to your engine bay.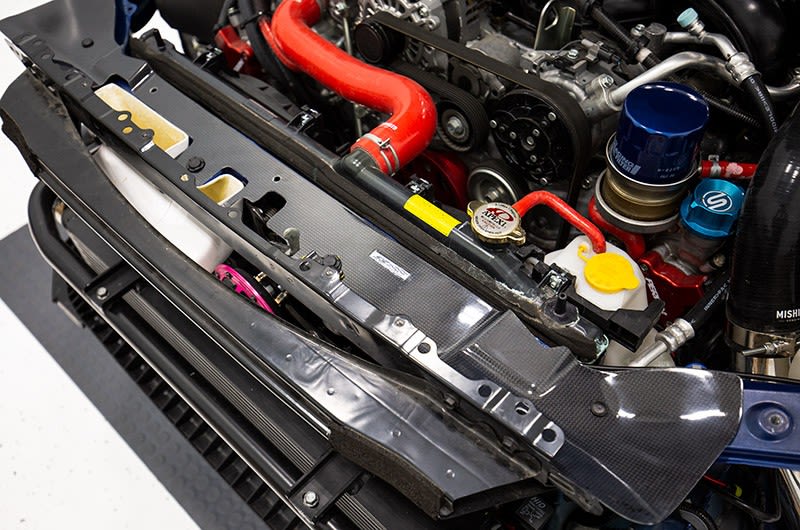 ---
Featured in Subispeed's New Products January
People who viewed this item also viewed
QUESTIONS & ANSWERS
No questions have been asked about this product.
Upload images for this product